OPTIMA Announces Sponsorship of the NHRA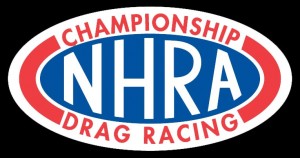 Events
Sponsor

OPTIMA Batteries

Location

Milwaukee, WI
OPTIMA Batteries, a worldwide leader in high-performance batteries, is pleased to announce its sponsorship of the National Hot Rod Association (NHRA) Full Throttle Drag Racing series as a Major Contingency Sponsor for the remainder of the 2010 and the entire 2011 season. OPTIMA has long been the battery of choice of many automotive enthusiasts looking for better power, longer life and greater resistance to the use and abuse of extreme applications. Now, OPTIMA is bringing the "Ultimate Power Source®" to the ultimate name in Drag Racing – the NHRA.
On the heels of the announcement of OPTIMA's partnership with Kalitta Motorsports, one of the most accomplished teams in the history of NHRA Professional Drag Racing, the official relationship with the NHRA will give racers and fans alike the opportunity to learn more about what makes OPTIMA the right battery to power their passions. OPTIMA is building an extensive and integrated program to support its NHRA relationship, which includes plans for an extensive presence at each national race event featuring education and entertainment for race fans, a program to educate and award retail sales associates, and contingency programs to reward racers for running OPTIMA batteries.
"We're making a significant investment in this series because it is an exclusive and extremely successful platform to share our passions and connect with millions of NHRA fans and members," says Cam Douglass, director of product development and marketing for OPTIMA Batteries. "We applaud the dedication of each NHRA racer and felt it important to become a Major Contingency Sponsor to support the hard-working race teams while demonstrating that OPTIMA batteries are proven to perform in some of the most demanding high-performance race vehicles."
As a Major Contingency Sponsor of NHRA, OPTIMA Batteries will provide value to any race team that meets several simple requirements, as administered by the NHRA. Consumers should look for the 80-foot OPTIMA Batteries rig at all remaining NHRA Full Throttle events this season and throughout the entire 2011 season.
In addition, OPTIMA Batteries will be prominently displayed on all three of Kalitta Motorsports' nitro-fueled, 8,000-horsepower, 300+mph race cars, the Kalitta Air Top Fuel dragster driven by Doug Kalitta, the Kalitta Air Top Fuel dragster driven by Dave Grubnic, and the DHL Funny Car driven by Jeff Arend. See more drag racing action from the world of OPTIMA Batteries here.