OPTIMA Batteries Adds to its Star-Studded Fishing Line-up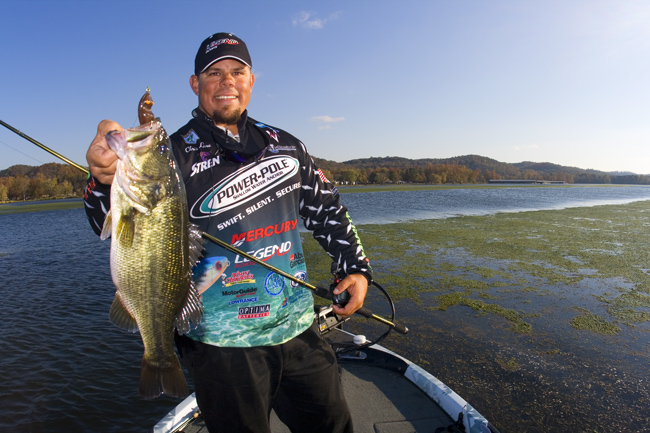 Marine
Sponsor

OPTIMA Batteries

Location

Bossier City, LA
Just in time for one of the biggest fishing tournaments of the year, the Bassmaster Classic, OPTIMA Batteries announced it's 2012 sponsorship support of a number of B.A.S.S. Elite Series and FLW Tour anglers. OPTIMA Batteries tour-level bass pros for 2012 include:
Edwin Evers
Michael Iaconelli
Tim Horton
Brent Ehrler
Kelly Jordan
Jason Quinn
Bobby Lane
Bill Lowen
Byron Velvick
Chris Lane (pictured)
Clay Dyer
Gene Ellison (new for 2012)
Greg Vinson
Guy H. Eaker Sr.
J. Todd Tucker
John Crews
Mark Davis (new for 2012)
Pat Golden
Pete Ponds
Rodney Clawson (new for 2012)
Yusuke Miyazaki
Zell Rowland
Led by perennial OPTIMA pro, Edwin Evers, in his OPTIMA-wrapped Nitro Z9 & Toyota Tundra, this group of anglers holds high promise for "The Ultimate Power Source" to be represented on the leaderboard in virtually ever major bass fishing event this year.

"There is no better testing ground for high performance batteries than the grueling schedule, long days and big water these anglers will experience," said Cam Douglass, OPTIMA Batteries Director of Marketing. Every year more more anglers are turning to OPTIMA BLUETOP batteries to power their passion and our pro bass anglers are definitely among our biggest advocates."
*Update* Congratulations to OPTIMA-sponsored anglers Chris Lane and Greg Vinson on finishing first and second in the 2012 Bassmaster Classic!