OPTIMA Batteries Announces National Air Dates for the 2011 OPTIMA Ultimate Street Car Invitational TV Special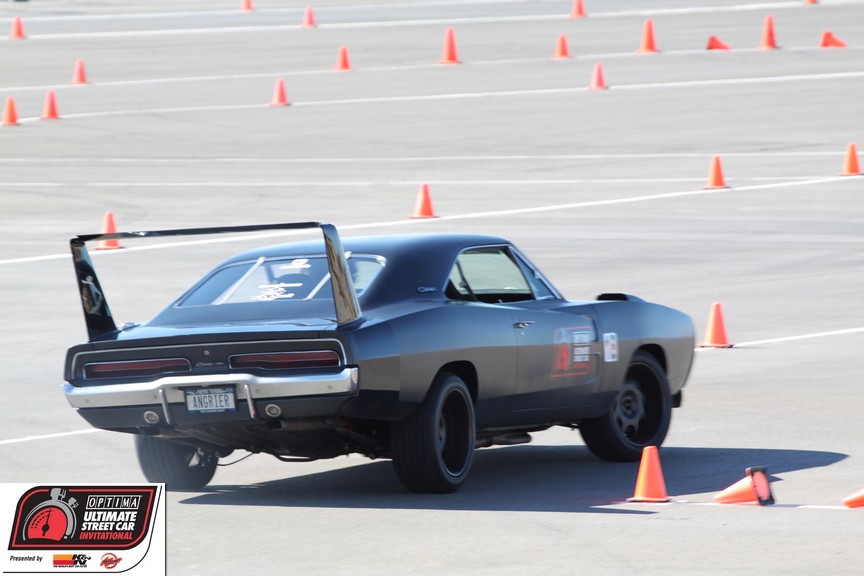 Ultimate Streetcar
Sponsor

OPTIMA Batteries

Location

Pahrump, NV
OPTIMA Batteries today announced that the 2011 OPTIMA Ultimate Street Car Invitational, presented by K&N Filters and Wilwood Disc Brakes, will be nationally televised on SPEED, premiering Saturday, February 25, 2012 at 2 p.m. ET. This one-hour, action-packed broadcast brings viewers an inside look into an event that takes 50 of the hottest street-legal cars from import and domestic manufacturers, and puts them to the test through a series of performance and design events, in order to crown the 2011 OPTIMA Ultimate Street Car.
The 2011 OPTIMA Invitational TV special will showcase some of the most high-profile and prestigious vehicles from the SEMA Show including Mary Pozzi's 1971 Chevrolet Camaro RS, which was selected as the Sony Gran Turismo Awards® 'Best of Show' vehicle winner; Filip Trojanek's 1966 Mustang, which was selected as the Sony Gran Turismo Awards® 'Best Domestic Car' winner; and Phil Gerber's 1967 Chevy Nova, Goodguys 2011 OPTIMA Batteries Street Machine of the Year winner.
This year's show includes dramatic race footage shot from dozens of in-car, on-track and aerial high-definition cameras along with exclusive interviews with some of the biggest names in the performance automotive industry. In addition to 2010's popular host and automotive enthusiast, Bill Goldberg, Adrienne Janic (who has hosted Hot Import Nights and Overhaulin') has joined OPTIMA to help give viewers the feeling that they are there on the track, living in the moment with the participants as they tweak, drive and will their cars to peak performance in pursuit of the OPTIMA Ultimate Street Car title.
"This event is all about giving people a look at what these cars can really do when they are pulled off the show floor and put on the track to compete," said Cam Douglass Director of Marketing for OPTIMA Batteries. "Each year the level of talent and vehicles gets better and better, and with the support we received from spectators and participants alike I believe the 2011 broadcast is going to be our best yet."
The 2011 OPTIMA Invitational TV Show is scheduled to re-air on SPEED during the following times in 2012:
Sunday, February 26, 2012 at 3 a.m. ET
Sunday, March 11, 2012 at 2:30 p.m. ET
Saturday, March 24, 2012 at 11 a.m. ET
*Re-air dates and times are subject to change
The OPTIMA Invitational began in 2007 when OPTIMA Batteries' Director of Marketing, Cam Douglass recognized a need to prove the specialty vehicles on the SEMA Show floor were built for speed and superior performance. Today the annual event occurs each Saturday following the close of the SEMA Show bringing in top automotive talent, highly modified vehicles, credible racing veterans and fresh talent. The fourth annual OPTIMA Invitational welcomed a limited number of spectators for the first time in the event's history. More than 500 enthusiasts flocked to Pahrump, Nevada in order to meet the participants and see what happens when the rubber meets the road.
Please visit www.DriveOPTIMA.com for more information on the OPTIMA Ultimate Street Car Invitational, additional air times, participants, official rules and more.
The list of 2011 OPTIMA Ultimate Street Car Invitational sponsors includes: presenting sponsors K&N Filters and Wilwood Disc Brakes, and race event sponsors BFGoodrich, Ridetech, Wilwood Disc Brakes, Raybestos, and Detroit Speed and Engineering. Additionally, The Roadster Shop, MagnaFlow, RECARO, Harman Kardon and Pioneer provided associate sponsorship for the OPTIMA Ultimate Street Car Invitational.