OPTIMA Batteries Announces Renewed Sponsorship of the Lucas Oil Off Road Regional Series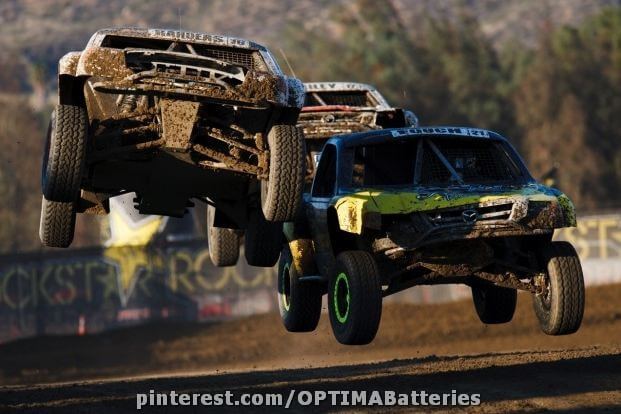 Trucks
Sponsor

OPTIMA Batteries

Location

Western United States
OPTIMA Batteries, the global leader in high-performance automotive and marine SPIRALCELL Technology AGM batteries and chargers, is proud to announce its renewed sponsorship of the Lucas Oil Off Road Regional Series for the 2013 season.These exciting races are exclusive to the Western United States, taking place in California, Arizona and Utah.
"The Lucas Oil Regional Off Road Regional Series is our fastest growing series and affords teams the opportunity to compete in an economical one-day racing format with significantly lower travel costs," said Lucas Oil Regional Off Road Regional Series Marketing and Sponsorship Director Ken Johnson. "Last year, spectator attendance at the Lucas Oil Regional Off Road Series grew 74% and driver entries grew an incredible 94%. With the overwhelming support of the off road industry, the Arizona, Utah and So Cal Regional Series' have a promising future."
The Lucas Oil Off Road Regional Series boasts 18 different vehicle classes, ranging from affordable karts to exotic buggies. It's an exciting group of widely-varied competitors racing on local short courses in each of the three Regions. "OPTIMA has long been the battery of choice for many automotive and boating enthusiasts looking for better power, longer life and greater resistance to the use and abuse of extreme applications," says Cam Douglass, OPTIMA Batteries Director of Product Development and Marketing.
"Our batteries are engineered to excel in the exact kind of environment these racers compete in. We enjoy following the Lucas Oil Off Road Regional Series and we are happy to support it through sponsorship." OPTIMA Batteries is also the sponsor of the Green Flag. Racers and fans will all be reminded how starting relies on OPTIMA power every time the Green Flag is waved during any of the Lucas Oil Off Road Regional Series races throughout the 2013 season.
See more of OPTIMA's offroad racing activities here.