OPTIMA® Batteries Announces Sponsorship of Lucas Oil Off-Road Racing Series Pro 4 Driver Corry Weller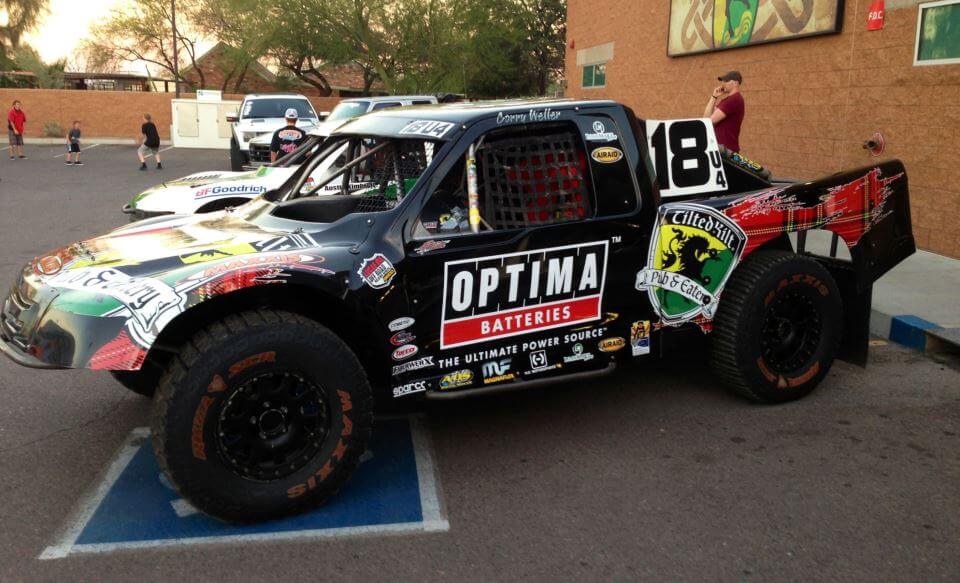 Trucks
Sponsor

OPTIMA Batteries

Location

Gilbert, AZ
OPTIMA® Batteries, the global leader in high-performance automotive and marine SPIRALCELL Technology® AGM batteries and chargers, is proud to announce its sponsorship of Lucas Oil Off-Road Racing Series Pro 4 racer Corry Weller for the 2013 season. Weller has distinguished herself as a competitive force on the track, and the addition of OPTIMA Batteries as a major sponsor will surely aid in her quest for a Pro 4 Class Championship in 2013.
"OPTIMA has long been the battery of choice for many automotive enthusiasts looking for better power, longer life and greater resistance to the use and abuse of extreme applications," said Cam Douglass, OPTIMA Batteries Director of Product Development and Marketing. "Sponsoring Corry Weller's on-track effort in the Lucas Oil Off-Road Racing Series mirrors the high-performance reputation OPTIMA has been building for years. These Pro 4 class trucks really showcase the durability of our YELLOWTOP® batteries, and they are the exact same products used by consumers."
Weller was the 2011 Lucas Oil Off-Road Series Champion in the SR1 Class for Utility Terrain Vehicles (UTVs). Her first season in a Pro 4 Class truck resulted in two podium finishes and the Rookie of the Year award in 2012. Her obvious driving talent and the support of her racing team (headed by husband Jason) makes her a force on the track. She enters the 2013 Lucas Off Road Racing Series season with confidence and high expectations.
"OPTIMA Batteries are known as The Ultimate Power Source™, and that is precisely why my team and I intend to be seen at every event in the 2013 Lucas Off-Road Racing Series schedule this season. In fact, we have always used OPTIMA YELLOWTOP batteries in our Pro 4 Class truck," said Corry Weller. "OPTIMA coming onboard this year had a huge impact on our racing program. Not only will their support allow us to grow as a team, but their experience and reputation in this industry is extremely valuable to our program. It's an honor to be able to represent OPTIMA Batteries this year, both on the track and off!"
To find out how OPTIMA is helping Weller on her way to the championship, please visit OPTIMA on Facebook.