OPTIMA® Batteries Announces Winner of the 2016 OPTIMA Invitational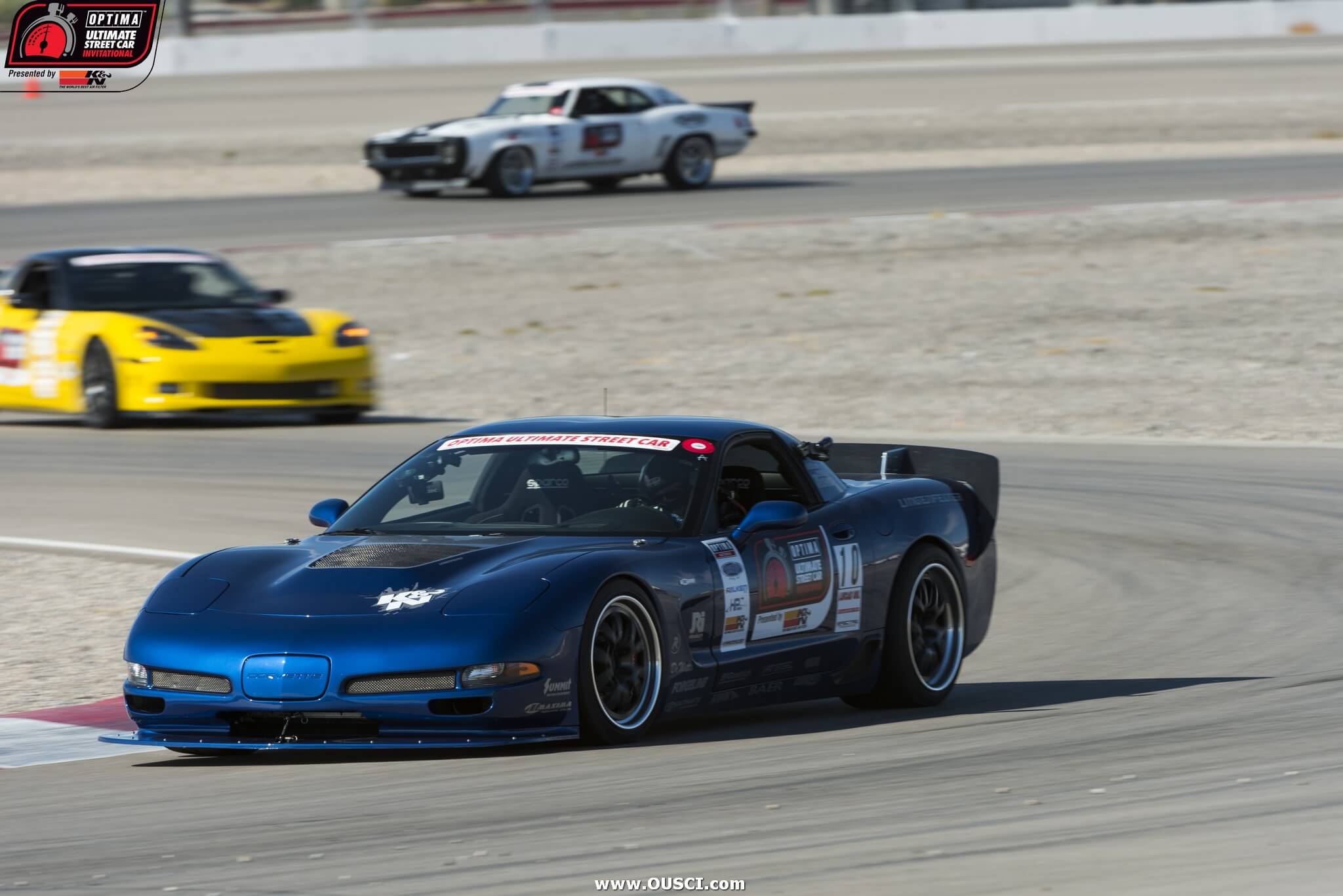 Ultimate Streetcar
Sponsor

Location
November 6, 2016 (LAS VEGAS) – After a thrilling, action-packed weekend at Las Vegas Motor Speedway, Danny Popp and his 2003 Chevrolet Corvette beat out nearly 100 of the nation's top-performing street cars to win the 2016 OPTIMA Ultimate Street Car Invitational. This is Popp's third consecutive year winning the Invitational.

"The field gets deeper and more talented every year – better cars are showing up and it's exciting. We have a lot of people who help with this vehicle and extraordinary results are more easily accomplished through the efforts of many," said Popp.
The 2016 OPTIMA Invitational challenges included the Lucas Oil Road Rally, the Detroit Speed Autocross, the Falken Tire Road Course Time Trial, the PowerStop Speed Stop Challenge and the Lingenfelter Design and Engineering Challenge. Each competitor received points as they competed in the challenges. This year, Ken Thwaits took second place overall competing in a 2006 Mitsubishi Evo, and Rich Willhoff came in third place in a 2006 Chevrolet Corvette.
"We created this event nine years ago, and although the industry has changed, the reason we created this event still stands – to see what the incredible cars from garages across the country and the SEMA Show floor are really capable of, using the show's high performance parts," said Cam Douglass, director of marketing at OPTIMA Batteries, Johnson Controls. "We're excited the Invitational as well as OPTIMA's Search for the Ultimate Street Car series is continuing to evolve in 2017 with a new GTC class."
The new, fifth class will be the GTC class which includes sport compact cars such as Golfs, Minis, Miatas and Civics. Additional details on the GTC class will be available on DriveOPTIMA.com later this year.
The 2016 OPTIMA Ultimate Street Car Invitational will be broadcast on MAVTV on Friday, November 25 at 8:00 p.m. ET. For more information about the OPTIMA Invitational and the 2017 OPTIMA Search for the Ultimate Street Car Series, visit OUSCI.com.