OPTIMA Batteries Partners with Acclaimed Sailor, Sergio Davì, During the Ice Rib Challenge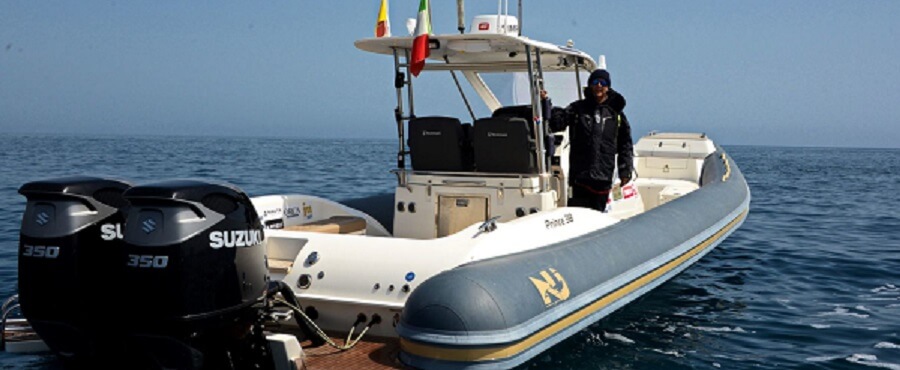 Marine
Sponsor

OPTIMA Batteries

Location

New York, NY
Sergio Davì, a veteran of extreme sailing expeditions, took on and completed The Ice Rib Challenge in September 2019, an adventure that spans 7,000 nautical miles and nine countries all in an 11-meter inflatable boat. As a part of the Ice Rib Challenge, Davì crossed the ocean, specifically crossing from Palermo, Italy to New York City. "The biggest challenge," says Davì "was managing physical and mental efforts. Arriving in New York, I was very tired but already feeling nostalgic about the journey I made."
Davì sailed in the insidious glaciers of Iceland and Greenland without a crew on a Nuova Jolly Prince 38cc which has been named "Nautilus Explorer" and fit for the demanding journey. During his journey, Davì traveled between Sicily, Balearic Islands, Spain, Portugal, France, the United Kingdom, Faroe Islands, Canada, and the United States, which took about 6,600 nautical miles, 75 days (500-600 hours) of navigation (stops included) and 24/30 legs.
During Sergio Davì's Ice Rib Challenge journey, Hurricane Dorian became a huge cause for concern. Davì was able to stop at the Candian port of Halifax, Armdale Yacht Club when Hurricane Dorian arrived. Davi was able to remain safe during the storm and there was no damages to the boat.
One of the key goals of the Ice Rib Challenge was to raise awareness on the protection of the marine environment, with an emphasis on the fight against plastic pollution. In support of the challenge, the IAS-CNR (Institute for the Study of Anthropogenic Impacts and Sustainability in the Marine Environment) carried out searches in both the ocean and the Mediterranean Sea to measure the presence of microplastics in the waters. Not only is Sergio looking out for the environment but also the cultural and territorial promotion of the countries involved. The Ice Rib Challenge was sponsored by the Sicily Regional Department of Tourism, Sports and Recreation.
Along Sergio's journey piloting in the Nautilus Explorer, powered by OPTIMA Batteries, the equipment worked out perfectly and was reliable to count on no matter the condition of the sea and its temperatures! To read more about Davi's next incredible journey, click here.