OPTIMA® Faceoff Preview- Jeff Van Buren's ZO6 Corvette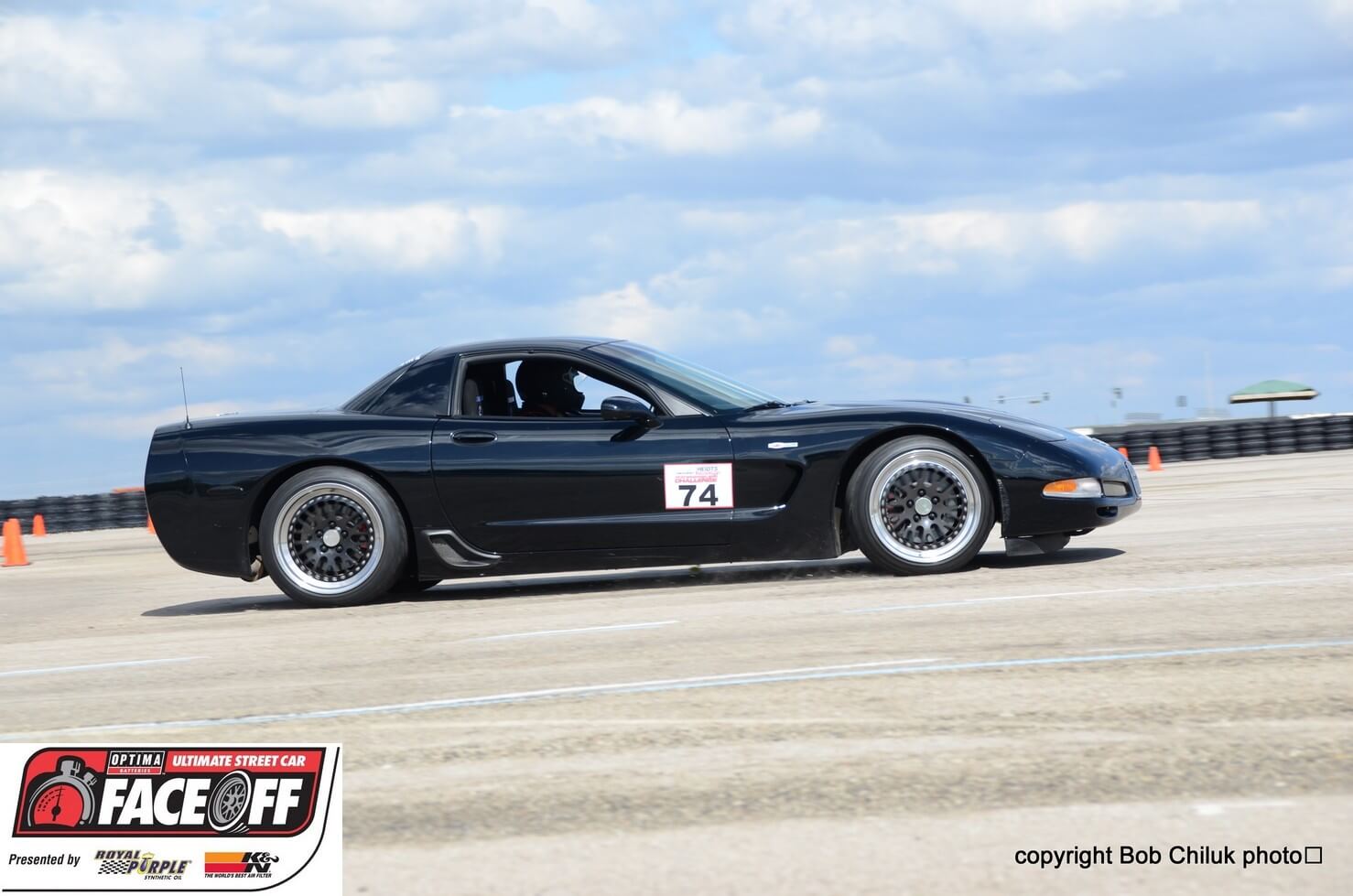 Ultimate Streetcar
Sponsor

Location
Jeff Van Buren has been a fixture on the Pro-Touring scene for many years, known for a very well-built 1967 Camaro. Jeff parted ways with his Camaro last year and has been on the lookout for a new musclecar project. In the interim, Van Buren pulled the trigger on this 2003 Chevrolet Corvette ZO6, which he will be bringing to the OPTIMA Faceoff, presented by Royal Purple and KN Filters.
Jeff describes the Y-body as "a tweener car" that he is really enjoying while he searches for his next musclecar. Jeff should know how to enjoy the car and get the most out of it, as he has extensive experience at Road America, not only in his first gen Camaro, but also a previously-owned fourth gen Camaro and a currently-owned Spec Miata, which he races competitively around the Midwest. The Corvette has been breathed on as well, now sporting a Texas Speed heads and cam package, a FAST intake and fuel rails, a Tick Performance MN12 transmission and a few other odds and ends.
The end result is a very capable driver with a very capable car. In fact, Jeff tells us he laid down the fastest non-pro lap time a few weeks ago at the Heidt's Performance Car Challenge at the Autobahn Country Club, with only Tim McGlinton, Kyle Tucker and former OUSCI champ, Danny Popp, laying down faster laps. Since then, Jeff has also taken the car over to West Bend Dyno Tuning, to clean up some driveability issues and dial the car in for the Faceoff. The end result? 464 horsepower and 400 lb.-ft. of torque at the wheels.
Other cars in the field may have more power, but few will match the handling of the ZO6 and even fewer will have a driver as capable as Van Buren behind the wheel. If you think you can hang with a car like the ZO6 and a driver like Jeff Van Buren (or you don 't, but still want to see how you measure up), sign up today for the OPTIMA Faceoff.