OPTIMA® Faceoff Preview- Todd Rumpke's 2006 Z06 Corvette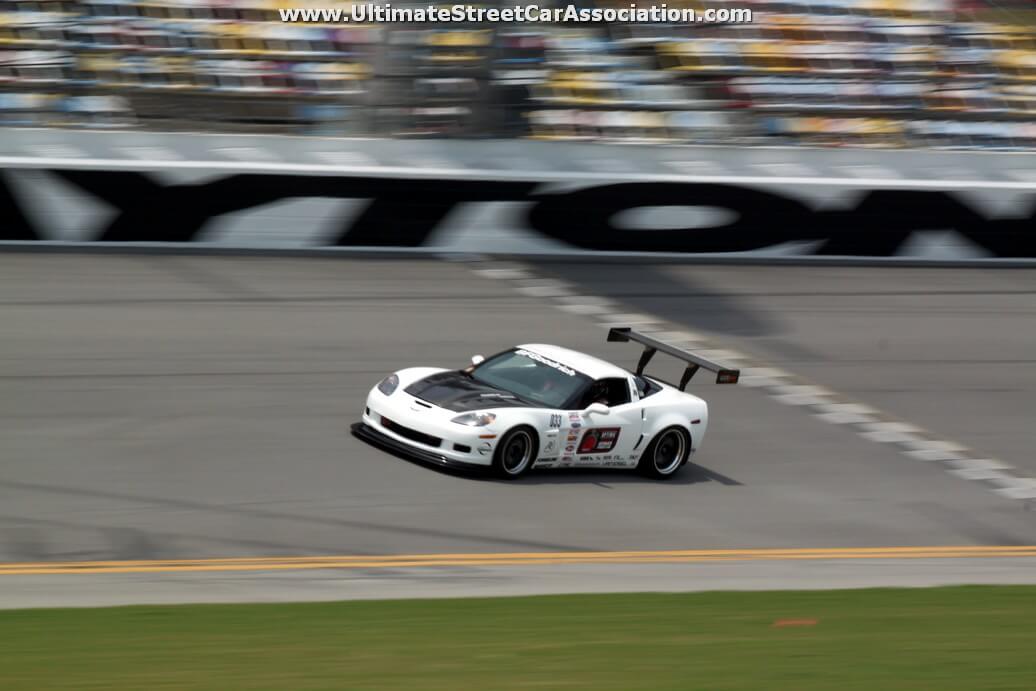 Ultimate Streetcar
Sponsor

Location
Fans of the OPTIMA® Ultimate Street Car Invitational will instantly recognize Todd Rumpke's Corvette as the car Danny Popp built and drove to the title in 2011. Since that time, Todd's Corvette has seen a lot of action on the track and it is headed back to the Faceoff with some serious and significant upgrades.
Since winning the title in 2011, Todd's Corvette has made regular appearances in SCCA autocross events, as well as other street car events and nearly won the NASA TTU title at Nationals last year. However, all that track time was catching up with the engine, so they decided to park "Snoopy" before the engine let go entirely.
Todd describes the new powerplant as "a little bigger, stronger motor with some improved oiling to ensure longevity." That sounds so tame, but we need to remember the source. "A little" constitutes an ERL dry-sleeved short block, displacing 447 cubic inches. Todd stuffed the engine with Wiseco pistons and a Callies rotating assembly, resulting in a a healthy 12.4:1 compression ratio. SAM also ran a custom CNC port profile through a stock set of LS7 castings and the valves are actuated by a mechanical roller cam from Comp, using their Elite solid roller lifters and a FAST 102mm intake. The improved oiling system consists of a Dailey Engineering LS dry-sump three-stage system.
How do all those components translate in terms of power? That's when Todd starts to get a little less specific, claiming something north of 600 horsepower. However, that estimate is further qualified that the tune was conservative, the exhaust was restrictive and the intake manifold was less than optimized. We almost forgot to mention drop spindles were also added for improved chassis geometry.
Since getting re-built and re-named "Super Snoopy," the Corvette has made a single event- the Heidt's Performance Car Challenge. Unfortunately, Todd Danny ran into some issues with the power steering and leaking valve covers. We suspect those issues will be sorted out by this weekend. If they are, we have a hard time believing this car wouldn't be a contender to win the Faceoff. You can see this Vette run in person. Come to Road America this Sunday and buy your tickets at the gate.