OPTIMA Faceoff Preview: A Redneck Among Us: JB Granger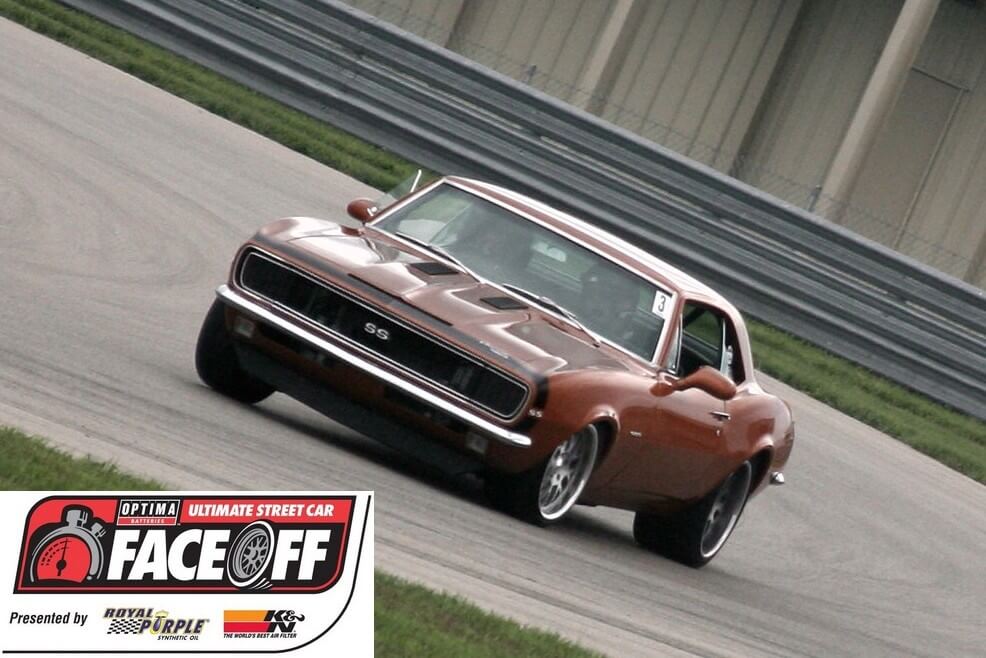 Ultimate Streetcar
Sponsor

OPTIMA Batteries

Location

Elkhart Lake, WI
There's really no other way to put it- JB Granger is a marked man. We've known JB for years and anyone who has been active in the Pro-Touring community has probably crossed paths with him at some point, whether it was at a Goodguys show, Sandhills Open Road Race, Super Chevy show, Chevy High Performance Nationals event (he won the 2012 Street Machine Challenge) or even a World of Wheels show. However, nothing JB did with his 1967 Camaro, which he has owned since 1978, compares to what he did on the SPEED Channel (when it was still around).
JB is one of the "Rednecks" from the TV show, R U Faster Than A Redneck? which has made him and his co-stars the subject of many Internet and offline debates about whether someone is actually faster than these guys. JB is headed to the OPTIMA Faceoff at Road America this month, so anyone who wants a shot at him (or fellow Redneck, Brian Finch) will have their opportunity at our event. We will warn you, JB knows a bit about driving and his 1967 Chevrolet Camaro is no slouch!
His supercharged LS3 generates over 500 horsepower to the wheels on six pounds of boost and runs through a T56 six-speed transmission. The suspension has been upgraded with a Chassiworks Ultimate Touring subframe, tubular control arms, aluminum spindles, billet Varishock coilovers g-bar rear suspension and a triangulated four-link. Boze Mesh wheels (17s in the front, 18s in the back) and BFGoodrich rubber conceal Wilwood disc brakes on all four corners. It's safe to say Granger and his Camaro are both ready to rock.
This OPTIMA Faceoff will be televised, so more than just bragging rights are on the line- challengers will have video evidence of their experience competing against JB and they'll also have a shot at getting invited to the 2013 SEMA Show and the OPTIMA Ultimate Street Car Invitational. You can watch all those past episodes anytime for FREE on the OPTIMA Network, which is a free download on AppleTV, Roku or Amazon Fire.