OPTIMA Powers the Aussie Outback Solar Challenge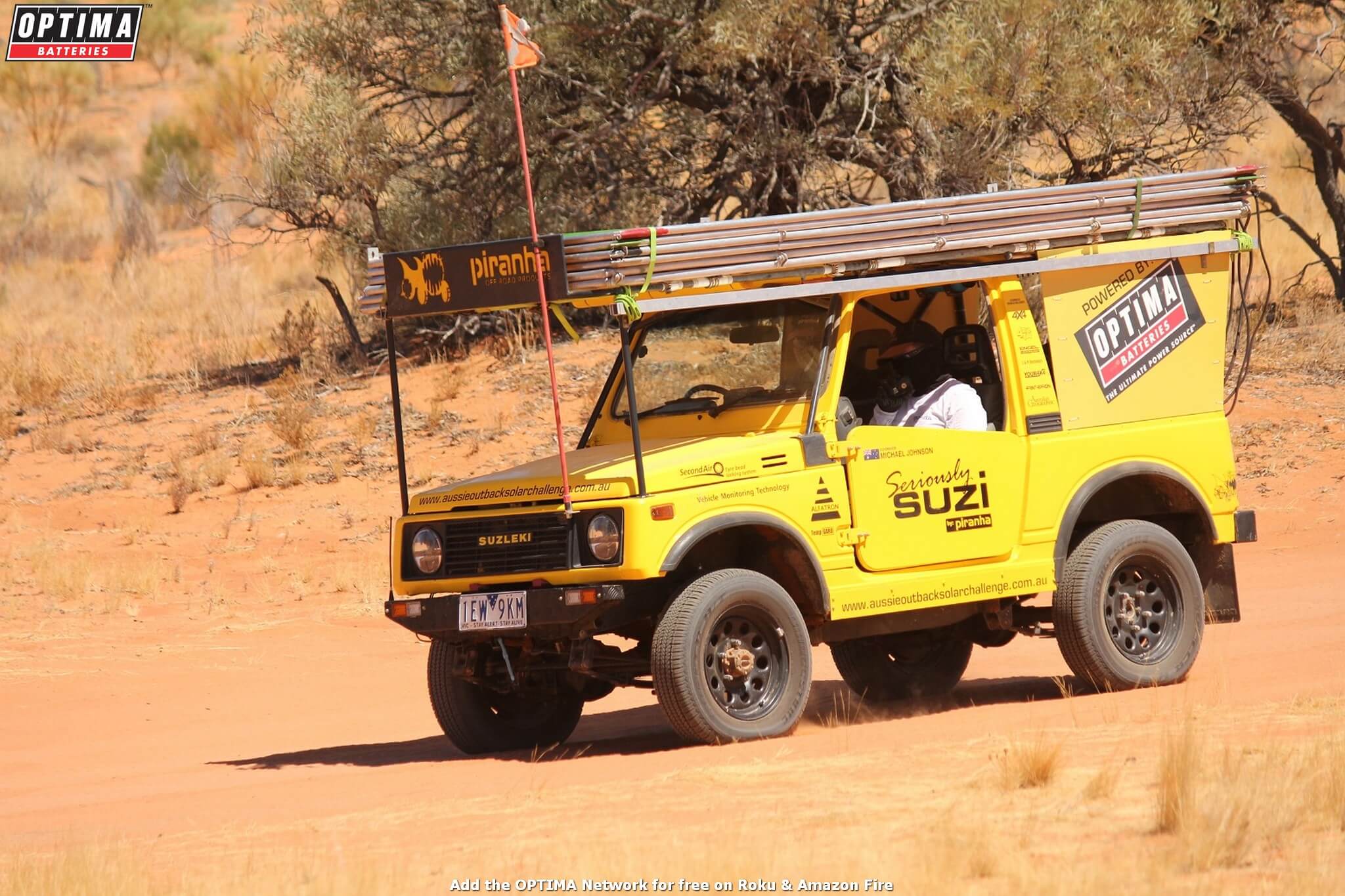 Trucks
Sponsor

Location
The Aussie Outback Solar Challenge is an attempt to cross the Simpson Desert in Australia's Northern Territory from West to East (Mount Dare to Birdsville) in an electric-powered vehicle and beat the Guinness World Record of eight days. The vehicle used for this record-setting attempt was a 1996 Suzuki Sierra, powered by a 6kW forklift motor.
The power for this effort was delivered by 12 OPTIMA
D31A YELLOWTOP
batteries and a
D34 YELLOWTOP
battery. The batteries were recharged on their trip across Australia's fourth-largest desert by 20 semi-flexible 180-watt monocrystalline solar panels. After seven days, five hours and six minutes, Alan Johnson crossed the finish line, setting the record for an AGM-powered, solar-charged vehicle crossing the Simpson Desert. Check out photos from the journey in the gallery below.