OPTIMA-Sponsored BimmerWorld Team Grabs Top-10 at Nürburgring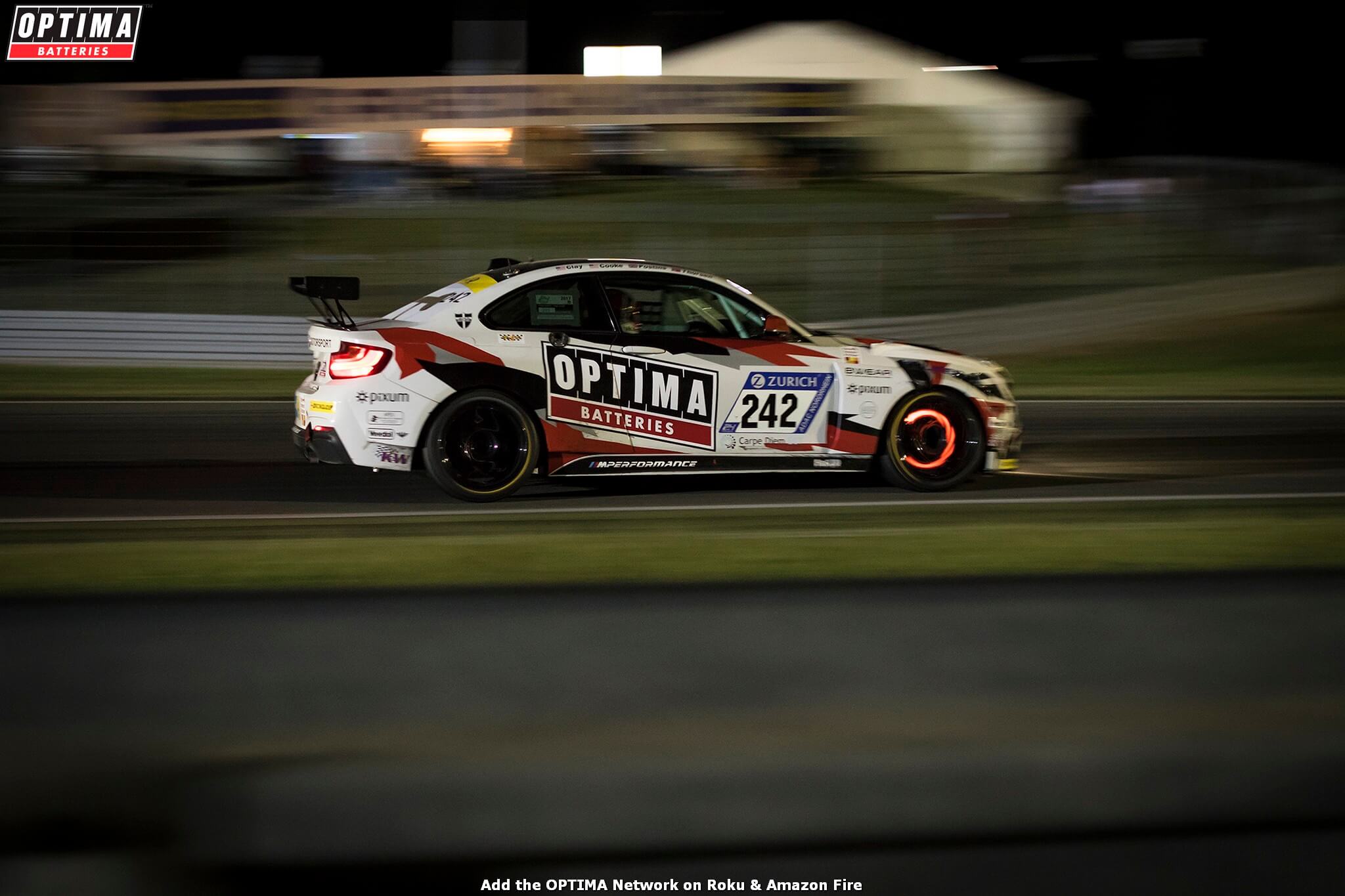 Cars
Sponsor

Location
Just visiting Nürburgring is a bucket-list track for many auto enthusiasts. Driving on this legendary circuit is a dream-come-true for many. However, racing a car there in a 24-hour enduro is on a completely different level. We asked OPTIMA-sponsored BMW racer, James Clay of
BimmerWorld Racing
if he had any bucket list racing events that he'd always wanted to participate in and without hesitation, he immediately said, "Nürburgring." While parts of this track are open for the general public to drive, racing the course is entirely different animal, requiring attendance at special training schools, just to understand all the intricacies of running on this complex circuit.
Clay went to work at securing both a ride and completing the qualifying school requirements and eventually locked in on a Cup 5 ride for the ADAC Zurich 24-Rennen. Cup 5 features the BMW M235i and his Pixum Team Adrenalin Motorsport teammates included Tyler Cooke, Charlie Postins and Einar Thorsen.
All forms or racing require that one must first finish, in order to finish first. That is especially true of 24-hour endurance racing, where both man and machine are pushed to their absolute limits. With that much time on the track, it's not a question of whether or not a car will encounter issues along the way, but whether or not the issues they encounter can be overcome and allow for even a finish, let alone a win.
Then OPTIMA-sponsored BMW M235i qualified well and started out the early stages of the race in good form, running in third as the sun set for the day and night driving began. Night racing is especially challenging at Nürburgring and body damage to the right front of the car reduced visibility when the headlight was taken out. Still, the team persisted and were still running strong with three hours to go. Their fortunes would change just an hour later and two hours from the finish, when mechanical issues with the rear axle sent them further back in the standings. They persevered and still brought home a ninth-place finish and the satisfaction of not just competing, but completing one of the world's most-grueling endurance races.
Check out the gallery of images below, graciously provided by Kevin Adolf of
Flim Flam Speed
.