OPTIMA Sponsored Driver David Grubnic Heads to Indy Looking for Ws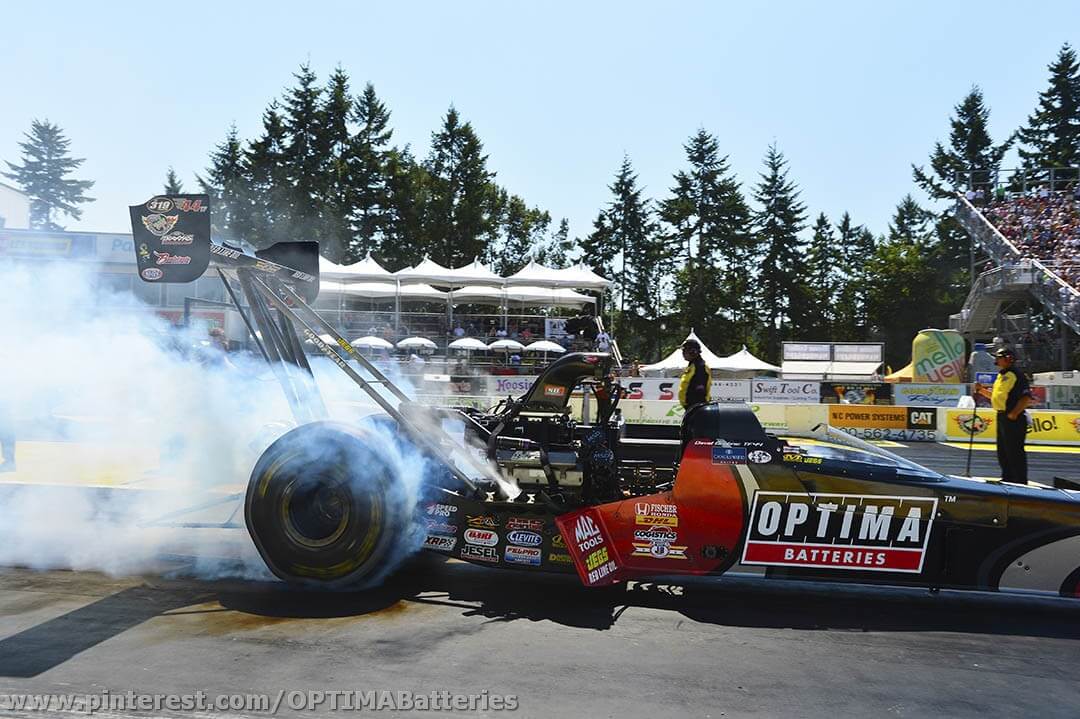 Events
Sponsor

Location
Native Australian David Grubnic, driver of the OPTIMA® Batteries / Advance Auto Parts Top Fuel dragster for Kalitta Motorsports, has only one thing on his mind heading into this weekend's 59th annual running of the most prestigious drag racing event in the world- the NHRA U.S. Nationals at the Raceway at Indianapolis, and it's not what you might think.
Top Fuel drivers now have only the event in Indy to qualify for NHRA's six-event "playoff", the Countdown to the Championship, by being in the top-ten in Mello Yello championship points when racing concludes at NHRA U.S. Nationals. Grubnic is currently in 11th place, 72 points away from the top-ten, but making a bid for a spot in the Countdown is not on Grubnic's radar.
"We don't even need to think about the Countdown," said Grubnic, a 51-year old resident of Bozeman, Montana. "We need to concentrate all of our efforts on winning rounds and winning the event and let the Countdown take care of itself from there. Our OPTIMA Batteries / Advance Auto Parts dragster has been on a tear lately thanks to Connie (Kalitta, team owner, crew chief and 1994 Indy Top Fuel winner), James (Riola, assistant crew chief) and our whole team. We feel very confident we'll have a car that's tough to beat in Indy. If we get in the Countdown, great, but our main goal is to win the event and get Connie another Indy trophy. Hopefully, that will secure a Countdown spot."
Grubnic is an 18-year Top Fuel veteran and earned his first career Top Fuel victory in Topeka, Kansas in 2005, becoming the first racer born outside North America to win an NHRA Top Fuel event. He has garnered three NHRA Top Fuel national event victories so far. The always-affable Grubnic is known affectionately by his peers and fans as "Grubby."