OPTIMA Sponsored Driver David Grubnic Qualifies No. 1 at Sonoma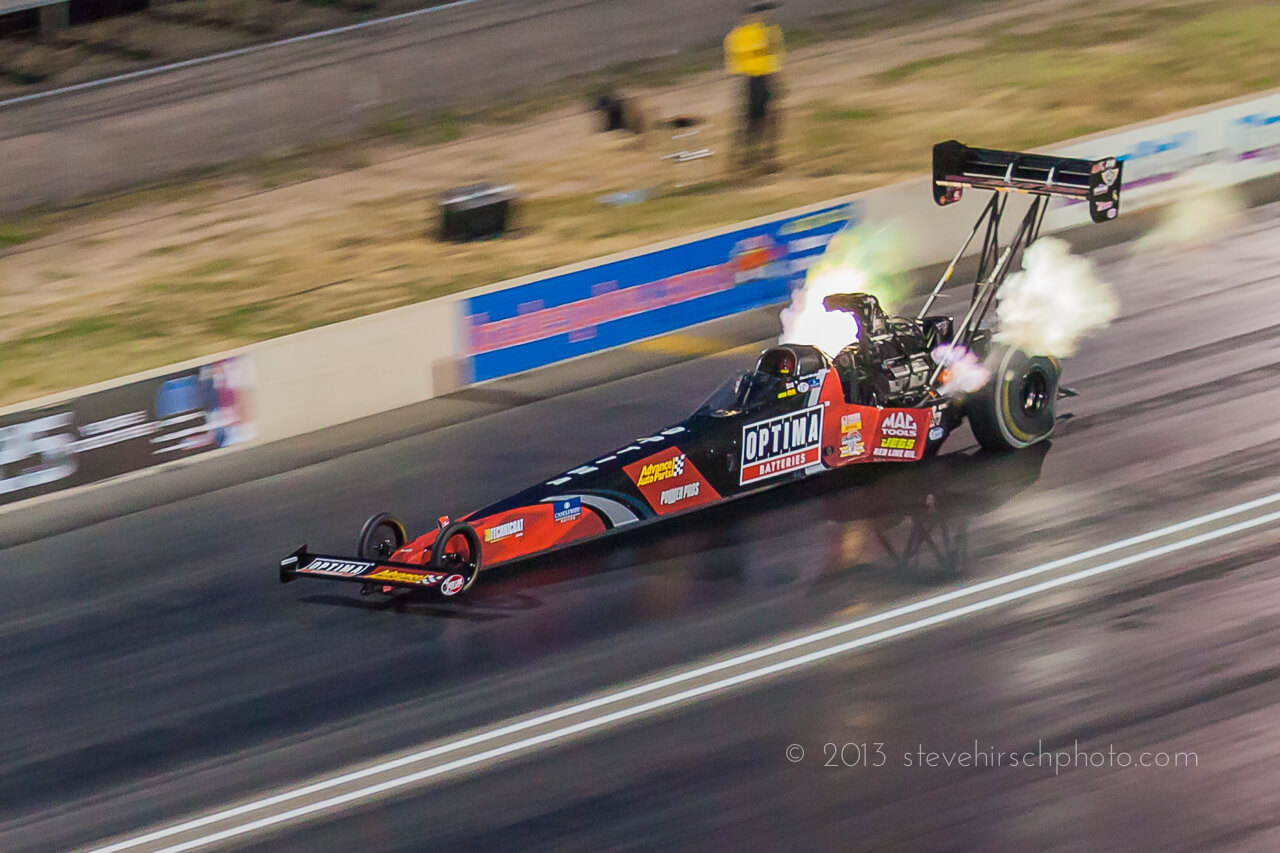 Events
Sponsor

OPTIMA Batteries

Location

Sonoma, CA
THE RESULTS:

David Grubnic – Driver of the OPTIMA Batteries Top Fuel Dragster
Q1: 3.850 sec. at 317.64 mph
Q2: 3.765 sec. at 324.28 mph (Three bonus points for best of the session)
Q3: 3.806 sec. at 321.58 mph (Three bonus points for best of the session)
Q4: 4.886 sec. at 146.99 mph

Qualifies: No. 1

QUOTABLE:

Grubnic – "We're tickled to bits to be No. 1, you bet. It's been a little while for Connie (Kalitta, team owner, crew chief and drag racing legend) and the OPTIMA Batteries team, but it's always a good confidence booster to go into Sunday knowing that, so far, you have the best dragster in the pits underneath you. I know Connie and the team will do all they can to do to get our car ready to go rounds tomorrow. We're really looking forward to racing tomorrow. Also, running in Sonoma is always big for us because all of our friends from Red Line Oil (based in Benicia, Calif.) are here with us. Red Line Oil is a huge supporter of Kalitta Motorsports, and we're happy to get that No. 1 for them at their home track."

NOTABLE:

This is Grubnic's first No. 1 qualifying position of 2013 and first since the event in Reading, Pa. last fall. It is the 10th time Grubnic will enter eliminations in the top spot. His 3.765-second run is a track record at Sonoma Raceway. Grubnic is an 18-year Top Fuel veteran and earned his first career Top Fuel victory in Topeka, Kan. in 2005, becoming the first racer born outside North America to win an NHRA Top Fuel event. He has garnered three NHRA Top Fuel national event victories so far. The always-affable Grubnic is known affectionately by his peers and fans as "Grubby".

See more drag racing coverage here.