OPTIMA-Sponsored ONELAPCAMARO to lead World Challenge Parade at The Toyota Grand Prix of Long Beach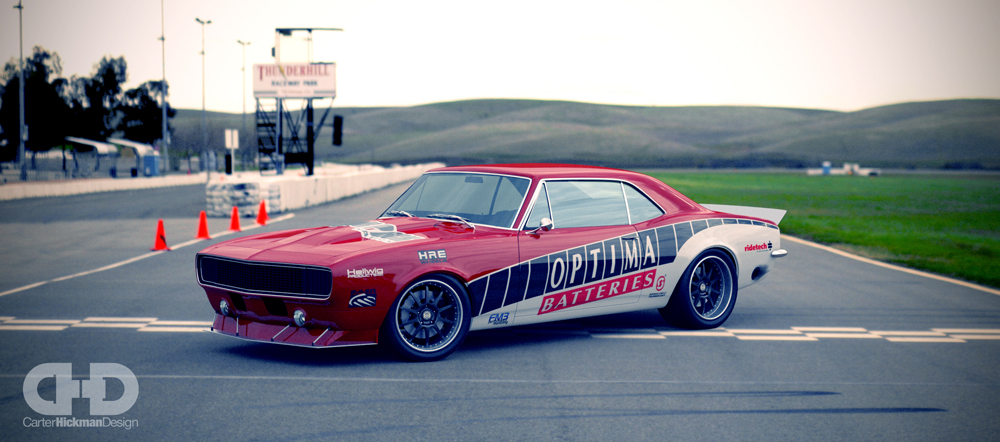 Cars
Sponsor

OPTIMA Batteries

Location

Long Beach, CA
The OPTIMA Batteries-sponsored OneLapCamaro will lead the 2011 World Challenge Parade at the Toyota Grand Prix of Long Beach this Sunday, April 17th, just before the race begins at 4 p.m. PST. The '67 Chevy Camaro RS known as the OPTIMA Batteries "OneLapCamaro" is driven by automotive enthusiast and car builder, James Shipka. The Camaro took first place in the Vintage American Class at the 2010 Tire Rack One Lap of America endurance race, formerly known as "The Cannonball Run," and was a featured vehicle in the 2010 OPTIMA Ultimate Street Car Invitational.
OPTIMA Batteries, manufacturer of high-performance automotive and marine batteries, is the official battery of the 2011 World Challenge for the third consecutive year. World Challenge fans who watch the races, either in-person or in high-definition on the Versus channel, will be able to see which driver earns the OPTIMA Batteries Best Standing Start, for the driver that advances the most positions on lap one. Additionally, OPTIMA will bring the "drivers, start your engines" command from the pit lane and raffle off a free OPTIMA battery onsite during all 12 World Challenge Championship events.
"We are excited to increase OPTIMA's visibility this weekend by having the OneLapCamaro lead the parade immediately before the World Challenge race," said Cam Douglass, OPTIMA Batteries' director of product development and marketing. "The OPTIMA brand is all about high-performance and being a part of these World Challenge events gives us the opportunity to prove it to a wide audience of automotive enthusiasts during each race." The Toyota Grand Prix of Long Beach begins Thursday, April 14th and features six racing events including the IZOD IndyCar Series, American LeMans Series, Toyota Pro/Celebrity race and Pirelli World Challenge Championship.
In addition to OPTIMA Batteries, the OneLapCamaro is sponsored by Hellwig Products, Camaro Performers magazine, Baer Brakes, RideTech, HRE Wheels, Heighton Auto Restorations, Rick's Stainless, VaporWorx, Carter Hickman Designs, Spectre Performance, Pozzi Racing, Anvil Auto, SpeedTech and FM3 Performance Marketing. To learn more about OPTIMA Batteries and find a local retailer, please visit www.optimabatteries.com.