OPTIMA-sponsored Shockwave Hydroplane Wins Again!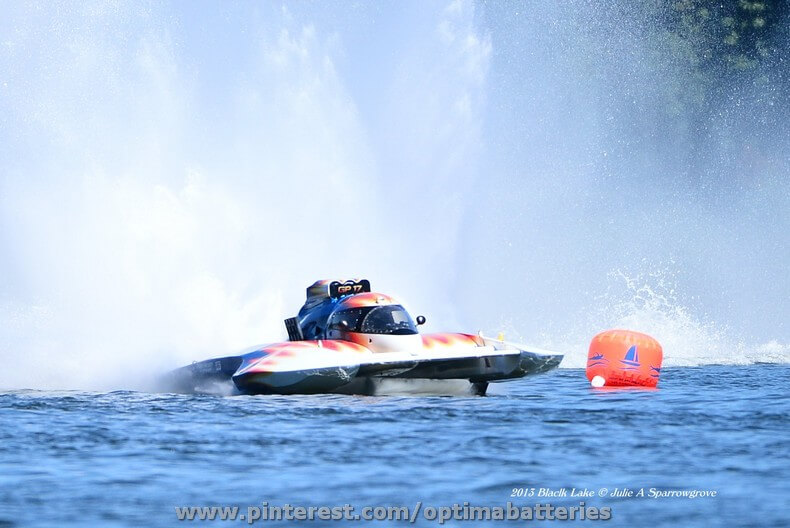 Marine
Sponsor

OPTIMA Batteries

Location

Olympia, WA
On July 13, 2013, the OPTIMA Batteries-sponsored Shockwave Racing Hydroplane team headed out to Black Lake, their hometown lake in Olympia, Washington for the APBA Western Divisionals. In their first race out, they were up against the GP-1 Schellase Racing reigning APBA champion in their series, along with the GP-3 Grant Racing hydroplane. When the race started, Shockwave driver, Dustin Echols, pulled out to an early lead and was able to hold on for the victory in both races.
The following morning, the GP-19 Miss Everett hydroplane teamed showed up, but the GP-1 Schellase Racing dropped out due to engine failure, so Sunday's race came down to three hydroplanes. In Sunday's racing action Shockwave was able to hold off both competitors to win all 4 races for the weekend!
So far in 2013, GP-17 Shockwave Racing has won an incredible eight of nine races! Shockwave's next race is in Kennewick, Washington on July 26-28, 2013 for the Lamb Weston Tri-Cities Water Follies, which is one of the biggest races of the year with eight GP hydroplanes, 12 H1 Unlimited hydroplanes six Vintage hydroplanes scheduled to race, along with an air show over the Columbia River and over 150,000 fans in attendance. It should be a great weekend and we wish Mike Langford and everyone at Shockwave Racing continued success this year!

Did you know the same OPTIMA BLUETOPs used in hydroplane racing are available to purchase for your boat or RV? You can buy factory-direct from us and we'll ship them to your front door!