OPTIMA Unleashed at the 2023 SEMA Show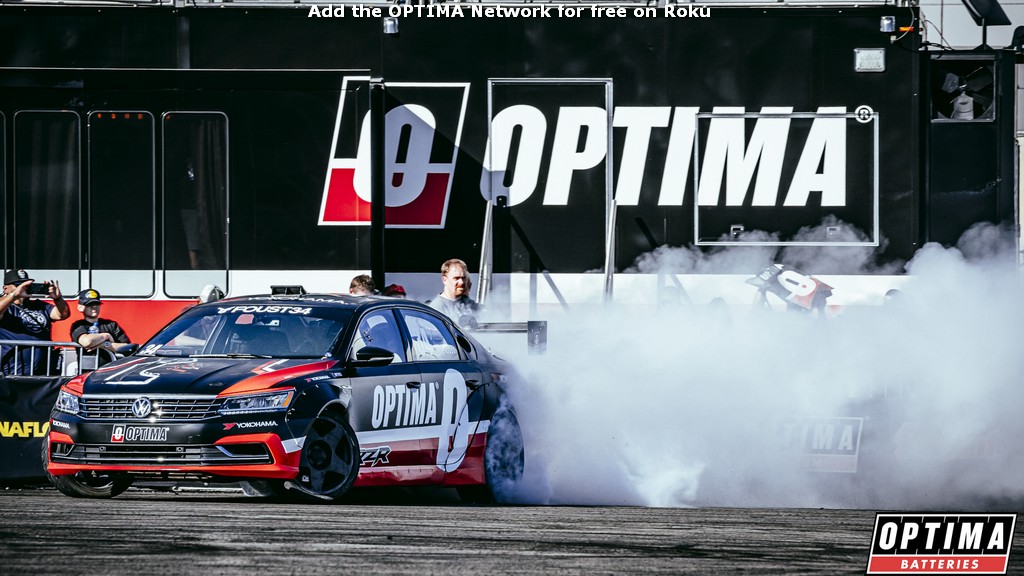 Events
Sponsor

OPTIMA Batteries

Location

Las Vegas, NV
The SEMA Show is a trade show that takes place in Las Vegas each year, showcasing the automotive aftermarket industry. For several years now, OPTIMA Batteries has taken on a very big role at this show, starting on the weekend before the Tuesday to Friday show begins.

Not only does OPTIMA exhibit at this show, but we want to support others in the aftermarket industry who make a commitment to exhibit at this show, so we offer free battery upgrades for SEMA Show vehicles, as they enter into the show from the Platinum lot. We bring a truckload of batteries all the tools, ladders and battery installers to do all the heavy lifting. After three days of battery installations, we turn our attention to the Bronze lot adjacent to the South Hall Exhibit area at the SEMA Show, which we turn into OPTIMA Unleashed.

The week starts out with drifting and stunt bike exhibitions from some of the biggest stars in the OPTIMA universe, including Tanner Foust, Chris Forsberg and Christopher Polvoorde. The field for the OPTIMA Ultimate Street Car Invitational, presented by Advance Auto Parts, also assembles at OPTIMA Unleashed, where the entries all go through the Lingenfelter Design & Engineering Challenge before competing on the track in the Peak Performance Challenge and Autocross.

Thousands of spectators not only take in all of that action on the track, but a lucky few won a ride in one of the drift taxis, by spinning the prize wheel at OPTIMA Unleashed, where everyone came away with a prize on some level. OPTIMA also hosted the awards ceremony for the regular season champions in OPTIMA's Search for the Ultimate Street Car series, which is televised on the CBS Sports Network and hosted a VIP party afterwards.

While the SEMA Show is a "closed" trade show, available only to those in the industry who can acquire the proper credentials, because OPTIMA Unleashed is hosted outside, the event is open to the general public. Tens of thousands of spectators attend each year, over the run of the SEMA Show, so if you've missed out on this incredible experience, be sure to check it out next year!