OPTIMA Unplugged at King of the Hammers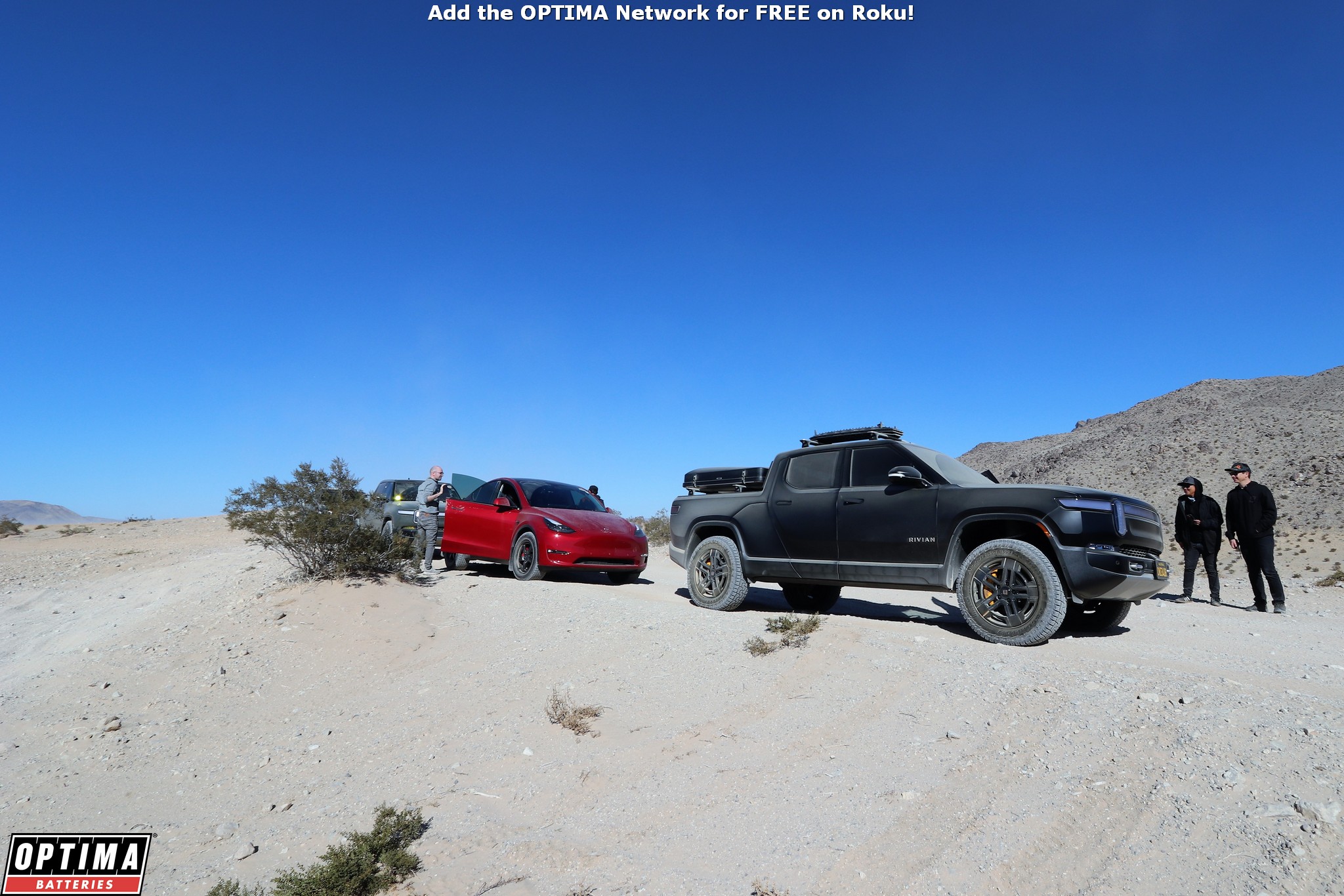 Events
Sponsor

OPTIMA Batteries

Location

Johnson Valley, CA
Enthusiasts are enthusiasts, even if they take different paths to pursue their passions. While modern EVs are in their relative infancy, that doesn't mean their owners aren't interested in enjoying them in a variety of ways. One pursuit that might be somewhat foreign to many EV owners is offroading, but OPTIMA decided to offer an introduction at the 2023 Progressive King of the Hammers.

Partnering with DCE, Volta Power Systems & Overland Ruff Racks, OPTIMA invited a group of EV owners out to Johnson Valley, California, to enjoy their EVs in a less than conventional way, on the trails in and around the legendary King of the Hammers offroad race.

More than 40 EV owners cast aside their range anxiety and made the trek out to Hammertown, where OPTIMA had several chargers waiting for their arrival. OPTIMA Brand Ambassador, Tanner Foust, helped pace the group in a very capable Volkswagen ID.4 and a poker run took place at three runs.

After about 20 miles of trail running, the EVs stopped at a crest near Chocolate Thunder, to enjoy a gourmet hotdog lunch and receive their awards from the Poker Run. From there, they were able to explore the Johnson Valley terrain on their own or stop back in Hammertown to top off their EVs and grab some complimentary ice cream treats from Nicho's On-The-Go.