OPTIMA's 2014 Search for the Ultimate Street Car- Portland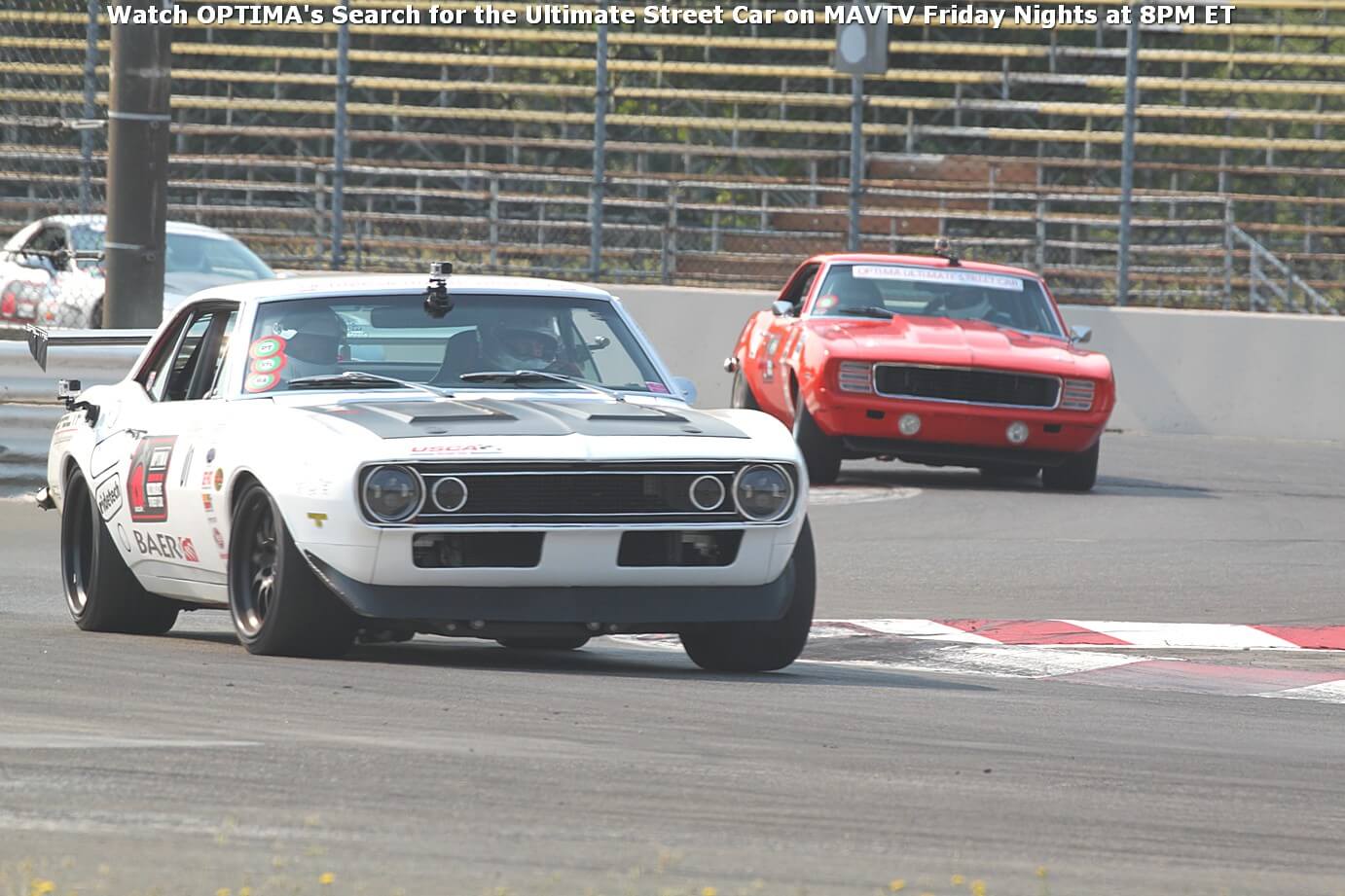 Ultimate Streetcar
Sponsor

OPTIMA Batteries

Location

Portland, OR
OPTIMA's 2014 Search for the Ultimate Street Car is legitimately going from coast to coast. Earlier this month, it visited Portland International Raceway in Portland, Oregon, where participants from all over the country (some as far away as North Carolina and Canada) had a chance to show what their car was capable of doing on the track. We've heard some skeptics question whether these events are as legit and action-packed as we make them sound and they absolutely are and then some!
Consider the fact that competitors in Portland logged more than 1,100 laps between the BFGoodrich Hot Lap Challenge, the RideTech Autocross and the Wilwood Speed/Stop Challenge. Some might say such a large number was probably mostly laps on the Autocross or Speed/Stop, but 682 of those laps came on the road course, totaling nearly 1,300 miles for the weekend. How many miles each competitor put on was directly related to how many miles they wanted to run, as there was plenty of track time for everyone. The Detroit Speed Road Rally also brought us some spectacular views along it's 30-mile route and of course there were also some spectacular cars being evaluated in the Lingenfelter Performance Design & Engineering Challenge.
We don't want folks to be intimidated by the incredible cars that seem to show up at every qualifying event though, as competitors are welcome in everything and anything you can imagine, even a Ford Pinto! Jet Hot Coatings also provided six complimentary driving instructors at the Portland event, as they do for all 2014 qualifying events, which helped even seasoned drivers shave time off their best runs. This event, as is the case with all qualifying events, was an official qualifying event for OPTIMA's Ultimate Street Car Invitational (OUSCI), which takes place in Las Vegas, immediately following the SEMA Show each year.
Four cars were selected from this event and we're headed to Michigan International Speedway this weekend, to pick four more. If you live near MIS, come out and check things out for yourself. We also have upcoming events at Sebring (yes, that Sebring) on September 20-21st and Pittsburgh International Race Complex on October 4-5th. Visit www.DriveOPTIMA.com for more details on all of these events and results from past events.
You can also watch OPTIMA's Search for the Ultimate Street Car for free, anytime on the OPTIMA Network on Roku. Whether you participate, spectate or just watch at home on TV, don't miss any of this exciting street car action!