OPTIMA's New Toyota Prius Battery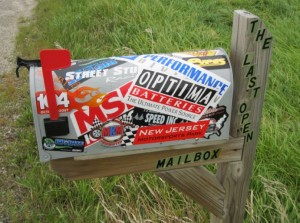 Tips & Support
Sponsor

OPTIMA Batteries

Location

Glendale, WI
In this edition of the OPTIMA Mailbox, we hear from Nancy, a Prius owner-
Is there a link to instructions on swapping batteries on 2009 Prius without
losing error codes, etc.?
Nancy, the OPTIMA DS46B24R YELLOWTOP is a direct-fit battery upgrade for the 2004 and newer Toyota Prius. In terms of swapping the battery for your old one, the process is fairly straightforward and typical of most automotive battery changes. If you have never replaced your car battery before, there are many informative YouTube videos that explain this process. We're not sure what error codes you are referring to, but removing the battery on any car often results in the loss of radio and seat presets.
My factory Prius battery would only play my radio for 20 minutes before it went dead. Can I expect more from the OPTIMA YELLOWTOP?
Generally speaking, our direct-fit replacement batteries will meet or exceed OEM specifications, so your OPTIMA should be able to perform better than your previous battery. However, all batteries are energy storage devices. If someone regularly uses more energy than their vehicle's charging system is able to replace, their battery will eventually become discharged. If you regularly play your radio with the engine off for 20 minutes or longer, it would be a good idea to periodically check and/or charge your battery with a battery charger. Fully-charged, our YELLOWTOPs will measure about 13.0-13.2 volts.
Most vehicle charging systems are designed to maintain batteries that are near a full state of charge, not recharge deeply-discharged batteries. Asking that task of an alternator or charging system can lead to a cycle of dead batteries and jump-starts, until either the battery or alternator fails.
If you have a question about your OPTIMA battery, you can reach our toll-free number during normal business hours at 888-8OPTIMA. You can also drop us a line at info@optimabatteries.com