OUSCI Competitor Chris Moore's 1972 Ford Maverick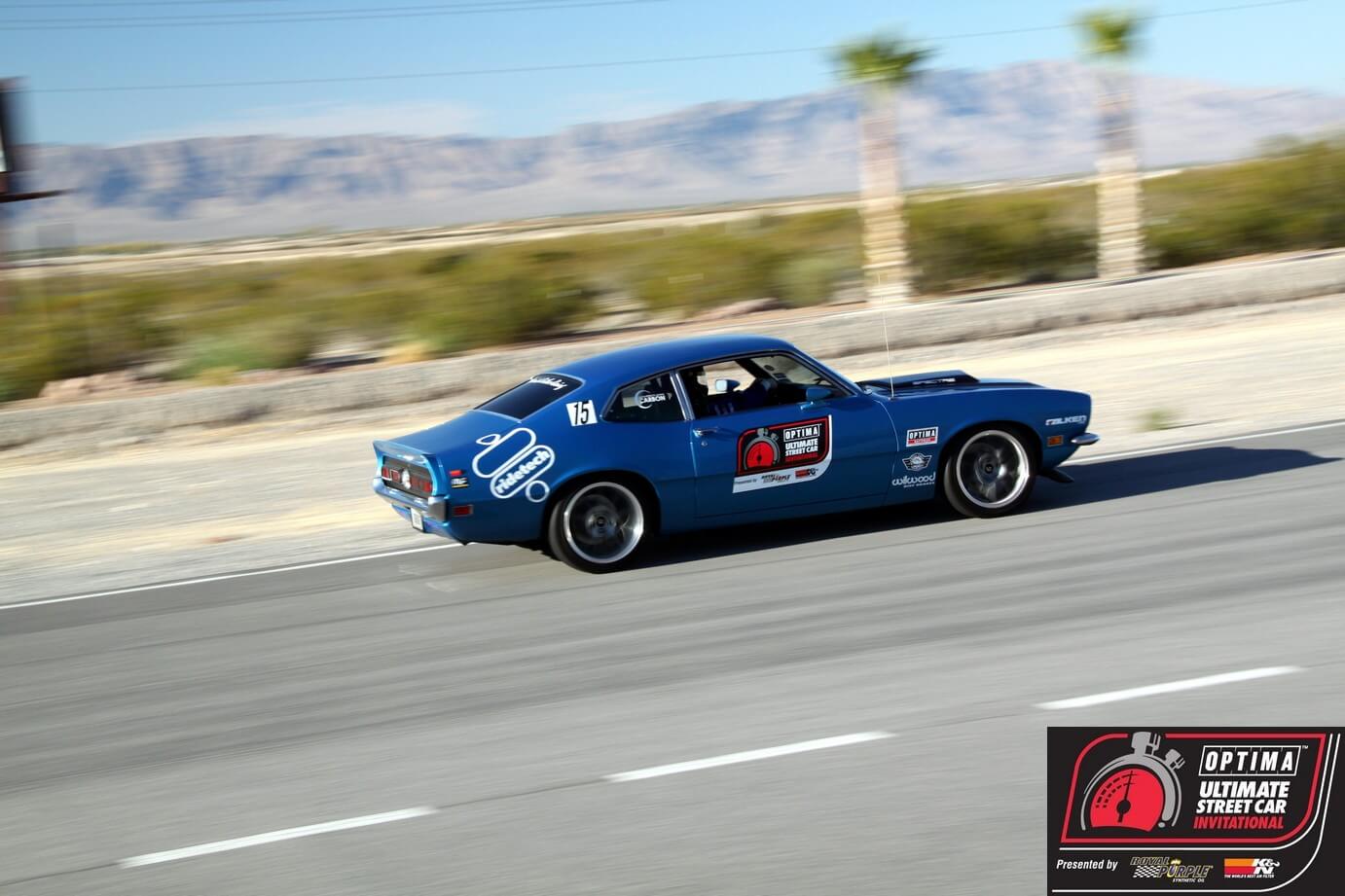 Ultimate Streetcar
Sponsor

Location
There are a lot of great cars and trucks that can form the basis of a very cool Pro-Touring machine and that's why we always enjoy seeing cars like Chris Moore's 1972 Ford Maverick, that have ventured off the well-beaten Pro-Touring musclecar path, to bring something different to the table. We caught up with Chris after the 2013 OPTIMA Ultimate Street Car Invitational, presented by Royal Purple and KN Filters, to get his reactions on the event.
Moore tells us he didn't have any unexpected mechanical issues throughout the day, although he had hoped to do better in the RideTech Autocross. Chris made some coilover and spring changes that didn't react the way he had hoped. Chris did have an exciting moment in the Wilwood Speed Stop Challenge, when his solid run ended slightly awry, collecting course worker Martin vanWeerlee in the process (Marting was uninjured).
Time is a precious commodity amongst OUSCI competitors and Chris wished he had more of it in preparation for the 2013 OUSCI. As it was, Moore only had three weekends to not only prep his car for Pahrump, but for the most high-profile car show in the world- SEMA. He also had to sort out the logistics for the 2,500-mile roundtrip from his home in Roanoke, Texas. That left precious little time to dial in his shock upgrade and even less time (none, actually) to acquaint himself with running on a road course.
Chris was surprised to see some of the other street cars in the field having their tanks filled up with something other than pump gas and thought that might be a nice requirement for future Detroit Speed Road Rallys. He also preferred the format for the Lingenfelter Performance Design Challenge that he saw on TV from the Faceoff at Road America, where competitors picked the top contenders and let the judges decide from there.
When we asked Chris if he could pick a favorite car from the OUSCI, he really struggled to narrow his decision to one. "Maybe Brian Finch's Royal Purple Camaro. It was the closest to the edge of racecar but still has all of what I would call streetcar amenities," said Moore. "I think he also drove it to and from the event, If I recall."
Chris' advice for future competitors is solid and consistent with what we've heard from others- Don't be so serious and relax!