OUSCI Competitor James Shipka's 1967 Chevy Camaro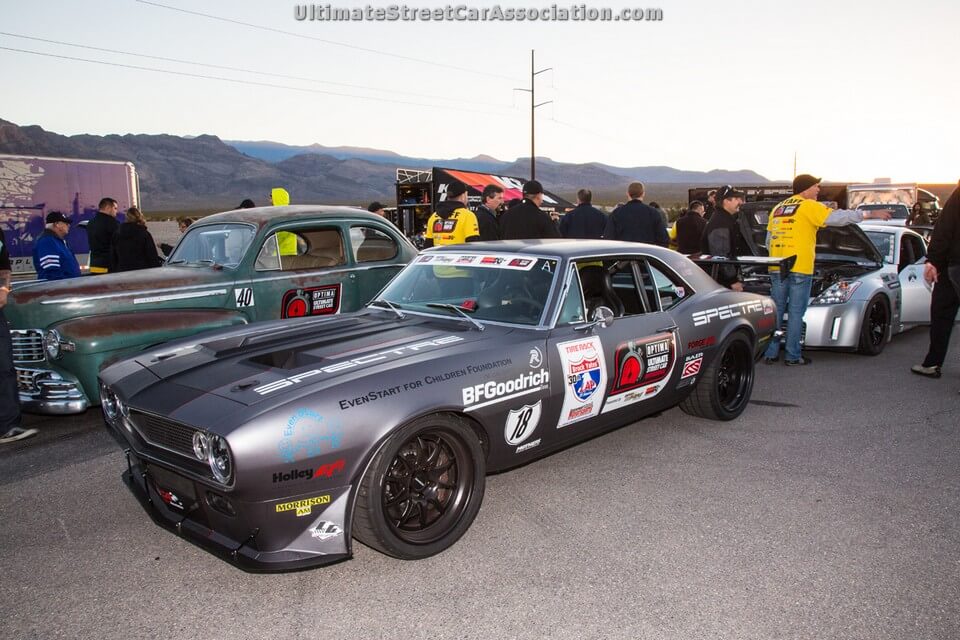 Ultimate Streetcar
Sponsor

Location
How did you do versus how you thought you'd do?
Poorly. We had a legitimate shot at a top-5 or top-10 overall finish at worst and wound up in the middle of the pack. Mechanical issues that cropped up in the first event (the RideTech Autocross) got worse throughout the day despite some frantic attempts at repair.
Did you have any unexpected issues to contend with during the event?
We suffered from a power steering failure during the Autocross portion of the event - after a mechanical inspection (not finding anything) we continued to the BFGoodrich Hot Lap Challenge. On the second to last turn of the warm-up lap, we lost power steering - not unexpected and not a problem. On the third turn of the first lap the power steering came back - yeehah! I think losing the power assist was bad, but getting it back unexpectedly, however, was far worse! We lost it again later in the lap and continued through most of the second lap. I made the decision to pull off the track to ensure that I wasn't puking fluid and never got a full, clean lap in on the day. We got a power steering pump from Detroit Speed between rounds, changed it out, but didn't solve the problem. I attempted the Wilwood Speed Stop Challenge - and didn't kill anyone in the process - but with the on-again, off-again power assist it was really exciting! This was make all the more fun because we lost the starter just before making our Road Course run and had to spend the balance of the day push starting the car!!!
What, if anything, would you do differently if you had the chance?
I would bring a spare power steering rack with me. LOL
More preparation time - I was really sick during the four months before the event and we lost a lot of preparation and testing time. As it was, the car only went together a week before SEMA.
What did you think of the rest of the cars in the field?
Nice cross section this year - you guys did an awesome job of creating a diverse and unique field of entrants.
Was there anything that surprised you at the event?
Not much besides the Lingenfelter Performance Design Challenge judging.
Which competitor/car impressed you the most?
I think that they all did - there were far fewer "filler" cars this year and everybody was putting down a great effort. I loved the rawness of the KN Agent 47 Mustang, I thought Troy's Torino was (undoubtedly) awesome, and I think that Brian Hobaugh's Corvette was great as well.
Any advice you might offer to future competitors?
SEMA is over, you can repaint the car later, today, have fun!