OUSCI Competitor John Lazorack's 1988 Chrysler Conquest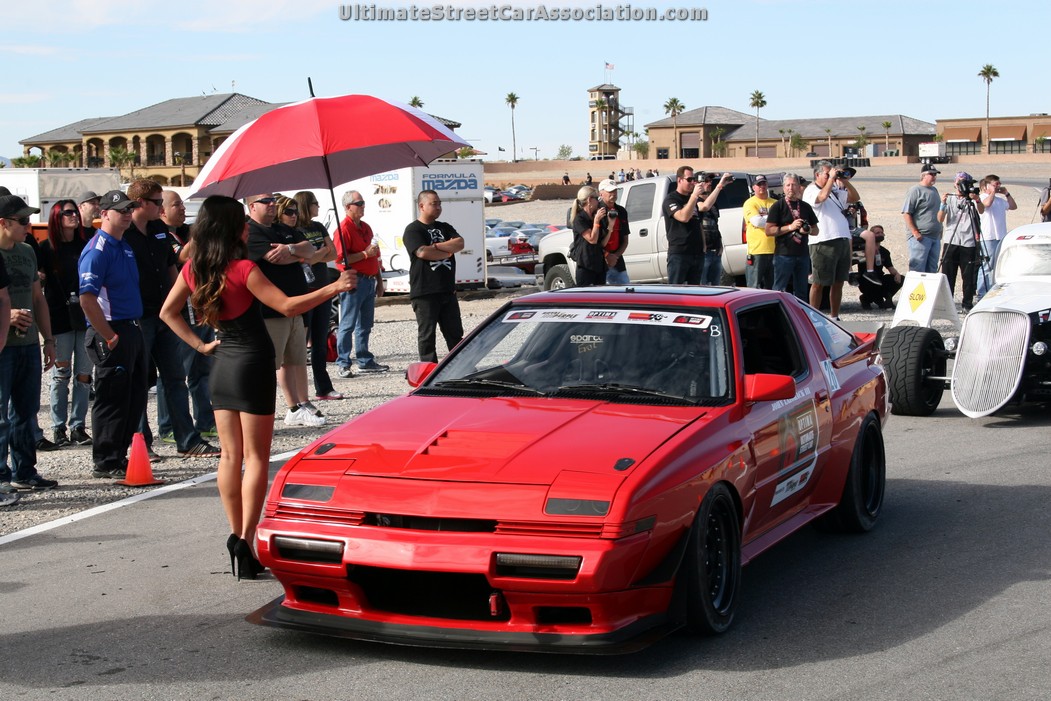 Ultimate Streetcar
Sponsor

OPTIMA Batteries

Location

Las Vegas, NV
We've had a lot of different vehicles with a wide variety of engine swaps competing in the OPTIMA Ultimate Street Car Invitational, presented by Royal Purple and K&N Filters, but John Lazorack III's LS-swapped Chrysler Conquest was a first for our event and we were glad to have it in the field. While the Conquest recently competed in a shootout competition for Modified Magazine, the OUSCI marked John's first foray into this type of competition.
While the unfamiliarity with the track at Spring Mountain and the format of events like the Wilwood Speed Stop Challenge can prove to be a detriment to some competitors, Lazorack handled it like a season veteran, finishing in the top-20 and scoring points in the Speed Stop (18th), BFGoodrich Hot Lap Challenge (17th) and the Ridetech Autocross (18th) competitions. In fact, Lazorack was one of only 13 competitors who was able to finish in the top-20 in all three timed events, a reflection of both John's ability as a driver and how well-prepared he was for the event.
Even though John was often told that the OUSCI field was, "a bunch of rich guys that don't know how to drive," Lazorack did his homework and knew that was not the case at all. As a result, he finished about where he expected he would in the on-track competition, although he hoped (as all but the winner did) for a better result in the Lingenfelter Performance Design Challenge. John's advice to future competitors would be to not believe the hype and bring your "A" game to the OUSCI, because the field is chock-full of people who know what they are doing and are extremely professional in how they go about doing it.
In a field like the OUSCI it was difficult for Lazorack to single out any one vehicle as his favorite, but he was really impressed with Bret Voelkel's '33 Ford Coupe. "I've seen it a lot online and love what he was able to do with it and how fast it is," says John. "It was by far one of my favorite cars at the event. I love modern technology used properly on older vehicles."
Lazorack said he had a great time at SEMA and the OUSCI, which we are always happy to hear. He also described it as a huge learning experience and something that definitely inspired him, which is even better to hear, given all that he has accomplished already. Lazorack tells us he has big plans for his car this winter and hopes to compete in as many DriveOPTIMA events as possible in 2014.