OUSCI Invitation Predictions After Five Events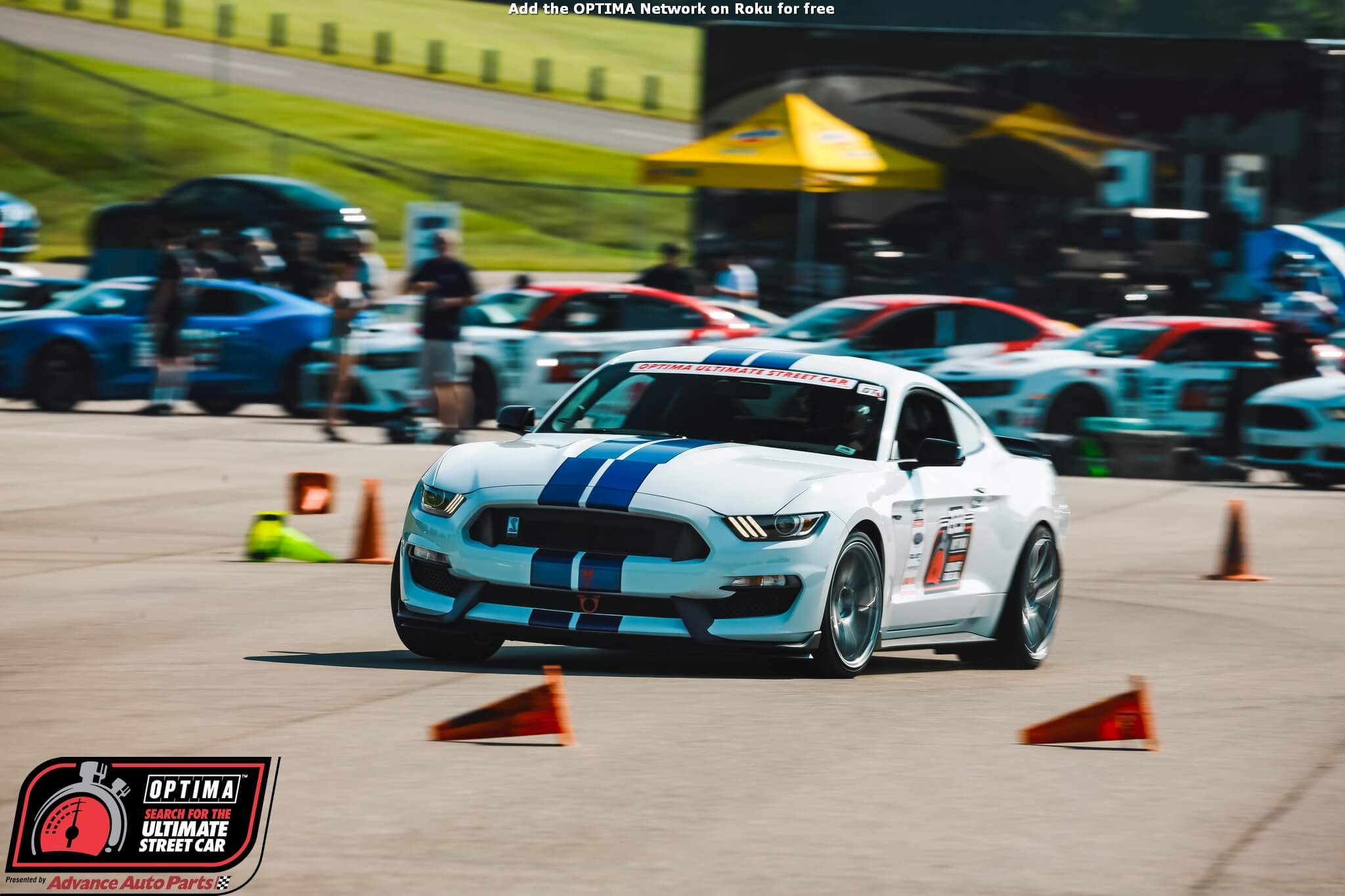 Sponsor

Location
OPTIMA's 2018 Search for the Ultimate Street Car, presented by Advance Auto Parts, is coming down to the final two qualifying events for the 2018 OPTIMA Ultimate Street Car Invitational (OUSCI) and with that, many competitors are trying to figure out where they stand and what kind of work needs to be done in order for them to secure an invitation to the 2018 SEMA Show and OUSCI in Las Vegas. We'll do our best to make some predictions and provide some clarity, but please keep in mind these are just estimates and as you'll see in the following paragraphs, there is a lot at play and much left to be determined.

We'll start with the GTE Class for electric vehicles. Since each class is awarded an entry at each qualifying event and the top-three competitors in each class, who have not yet earned an invitation to the OUSCI during the regular are also awarded an entry, that means every class receives at least 10 entries to the OUSCI. Since there aren't ten different vehicles competing in the GTE Class (yet), everyone in the GTE Class who has run in a #DriveOPTIMA qualifying event this season is already in or will be in the OUSCI field.

Next, we'll go to the GTC Class for compact cars. The rule changes for this class have allowed it to grow in 2018 to the point that it is not in the same boat as the GTE Class in terms of qualifying for the OUSCI and some GTC competitors will be left out. We predict Angela Barnhouse will win her way in at Auto Club Speedway and Erik Vandermey will win the invitation at Road America. If that happens, the next three class invitations would likely go to Sammy Valafar, Josh Vedder and Matt Davis. If David Carroll were to win an invite at Auto Club Speedway, it would knock everyone else on that list back a spot and Matt Davis would miss the cut. With those two classes out of the way, we'll now move into the complicated stuff.

In addition to the three invitations awarded in each class, there are also ten more at-large invitations awarded to competitors regardless of the class they run in, who have not yet qualified, based on their season point totals. This is where some folks can figure out who they should root for and root against in the final two qualifying events. There is a rather large collection of entries in these final events, who have a realistic chance of winning the class invite at these events, but would otherwise not have enough points to make it into the OUSCI. You can call these entries bid-stealers or wildcards or whatever else you'd like, but the more of these cars that win invitations to the OUSCI, the higher the point threshold gets for the remaining ten at-large entries.

While there are at least 11 such entries (there could be more) in four different classes, we predict only four of these entries will actually win their way into the OUSCI. That means if none of these wildcards win entries at the final two events, then the point threshold goes lower for the remaining 10 at-large entries. So if you're on the bubble, these are the guys who can potentially pop it for you if they win.

Larry Woo (QA1 GTV) and Bryan Johnson (Franklin Road Apparel GT) have both competed in the OUSCI multiple times and each has a strong chance to earn invitations at Road America. The same is true of Robert DeuPree (Holley EFI GTL), who will be running in his first event at Auto Club Speedway. However, while we've predicted other class winners at these two events for the classes not mentioned, there are other strong contenders, who could potentially steal additional bids including Ryan Johnson (Holley EFI GTL), Matt Acala & Cris Gonzalez (QA1 GTV) at Auto Club Speedway, Karl Dunn (Holley EFI GTL) and Ryan Mathews, Clay Shearer and Michael Levitas (RECARO GTS) at Road America.

Mathews is an interesting case, as he has already run two events this season in Holley EFI GTL, but has indicated he will switch classes and run in the RECARO GTS Class at Road America. If he stayed in Holley EFI GTL and had a solid finish, he'd likely secure enough points to make the OUSCI (moving everyone behind him on the at-large list down one position). However, by switching classes, Mathews starts from scratch on points, so his only pathway to Las Vegas at Road America in the RECARO GTS Class is by winning.

The other class qualifiers we predict in the final two events would include Tony Scalici (QA1 GTV), John Grow (Franklin Road Apparel GT) and Jordan Priestley (RECARO GTS) at Auto Club Speedway and Brandon Williams (RECARO GTS) at Road America. If those predictions were to all come true, these are the three class entries we'd predict from each of the four classes:

RECARO GTS
Brian Hobaugh
Lynn Proctor
Glen Barnhouse

Holley EFI GTL
Kong Chang
Rob Edmonds
Casey Woodside

Franklin Road Apparel GT
Jason Chinn
Robert Weathers
Brian Shelley

QA1 GTV
Jim Stehlin
Tim Grant
Scott Collins

Of those four classes, the QA1 GTV entries are the most-vulnerable to a shake-up, as Jim Stehlin would likely be the only competitor in that class with enough points to secure an at-large entry to the OUSCI. That means if someone like Matt Alcala won at Fontana, everyone would move down a spot on the at-large entry list. So what could that list of ten at-large entries potentially look like and what kind of point totals might they have?


| | | |
| --- | --- | --- |
| Michael Rovere | GTS | 1284 |
| Carrie Willhoff | GTS | 1263 |
| Mike Gallagher | GTS | 1241 |
| Ron Schoch | GT | 1158 |
| Paul Molina | GT | 1137 |
| Tim Schoch | GT | 1132 |
| Alex Peitz | GTS | 1117 |
| Luke Vigneault | GT | 1060 |
| Mills Robinson | GTV | 1026 |
| Greg Guerrrettaz | GT | 1018 |
So if those cars were to make the cut, who would be on the wrong side of the bubble?


| | | |
| --- | --- | --- |
| Chris Porter | GTV | 1010 |
| Ben Cowling | GTS | 1008 |
| | | |

It's a tight spread, as it seems to be every season. Even with as much time as we've put into trying to come up with some kind of forecast, there are far too many variables for us to predict how this will all shake out and that's why we run the events. If you'd like to see where everyone stands in the points right now, click here to see the full season standings.