OUSCI Invitation Predictions After Four Events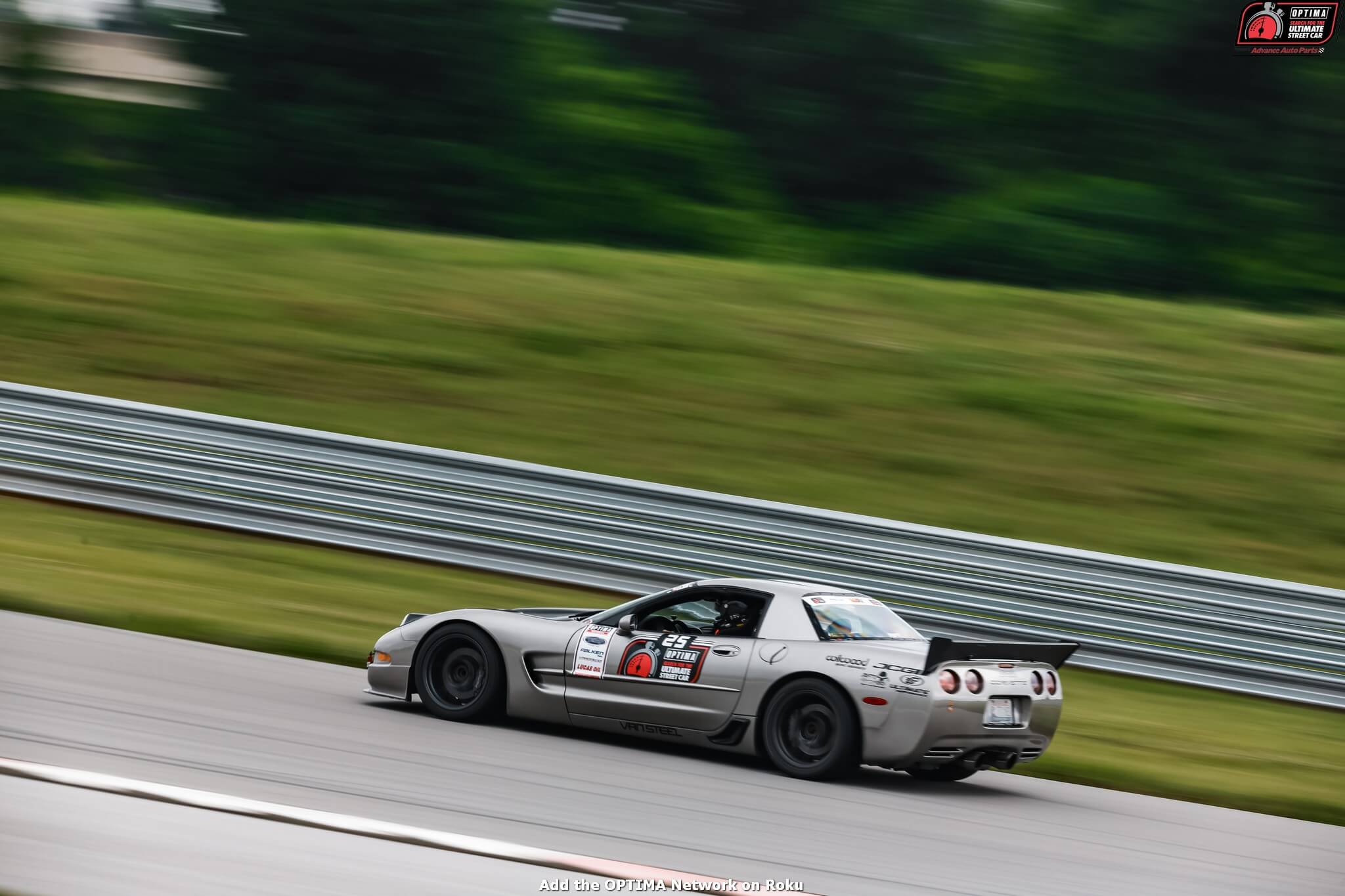 Ultimate Streetcar
Sponsor

Advance Auto Parts

Location

Nationwide
Four of seven events have now been run in OPTIMA's 2018 Search for the Ultimate Street Car Series, presented by Advance Auto Parts. Passing the midway point of the season and having held two events for competitors on each coast, we can now start formulating predictions on who will earn the remaining invitations to the 2018 OPTIMA Ultimate Street Car Invitational (OUSCI). There will obviously be three SPECTRE Performance Spirit of the Event invitations, which we have no way of being able to predict, but those three invites could in theory move everyone else up on the list by as many as three positions...or the list could remain unchanged.

Each class will also receive three more invitations at the three remaining qualifying events this season. Once the regular season is wrapped up and points are tallied, the top-three non-qualifiers in each class will each receive an invitation to the 2018 OUSCI, as well as the next ten competitors, regardless of class affiliation, based on season-long point totals. While most of these predictions are based on projections of future performance, based on past performance this season, there are a few exceptions. For instance, if three-time and defending Franklin Road Apparel GT Class Champion, Bryan Johnson makes it to Barber Motorsports Park, we're predicting he would win an invitation there, even though he has yet to run in an event this season. We will not include the GTE Class, as until there are more than ten vehicles running in that class, everyone is likely to get an invitation. With those caveats, here are our predictions (so far) on who will win invitations at the final three qualifying events in each class:

QA1 GTV Class
Scott Collins 1968 Chevrolet Camaro
Larry Woo 1968 Chevrolet Camaro
Efrain Diaz 1968 Chevrolet Camaro

RECARO GTS Class
Jordan Priestley 2017 Chevrolet Corvette
Paul Curley 2003 Chevrolet Corvette
Jake Rozelle 2003 Chevrolet Corvette

Holley EFI GTL Class
Danny Popp 2003 Chevrolet Corvette
Robert DeuPree 2009 Chevrolet Corvette
Chris Jacobs 2001 Chevrolet Corvette

GTC Class
Doug Wind 2004 Dodge SRT4
Angela Barnhouse 2005 Honda S2000
David Carroll 1973 Chevrolet Vega

Franklin Road Apparel GT Class
Bryan Johnson 2013 Chevrolet Camaro
John Grow 2014 Chevrolet Camaro
Nathan Popp 1995 Chevrolet Camaro

If those projections were to hold true, the following competitors would receive one of three invitations awarded to each class at the end of the season based on projected point totals:

QA1 GTV Class
Tim Grant 1972 Chevrolet Corvette
Tony Scalici 1979 Pontiac Trans Am
Andrew Scott 1987 Buick Grand National

RECARO GTS Class
Brandon Williams 2009 Nissan GT-R
Lynn Proctor 2005 Dodge Viper
Brian Hobaugh 2003 Chevrolet Corvette
Holley EFI GTL Class
Garry Walsh 2004 Chevrolet Corvette
Casey Woodside 2001 Chevrolet Corvette
Kong Chang 1991 Acura NSX

GTC Class
Sammy Valafar 2004 Mazda Miata
Josh Vedder 2018 Hyundai Veloster
Matt Davis 2004 Pontiac Vibe

Franklin Road Apparel GT Class
Jason Chinn 2015 Chevrolet Camaro
Robert Weathers 2017 Chevrolet Camaro
Ron Schoch 2016 Ford Mustang

If those projections were to hold true, then the following competitors would each receive one of the final ten invitations awarded, based on their projected point totals on the season (which we will also include):

1. Glen Barnhouse 2012 Chevrolet Corvette 1,287 points
2. Mike Rovere 2008 Chevrolet Corvette 1,284 points
3. Carrie Willhoff 2010 Chevrolet Corvette 1,263 points
4. Mike Gallagher 2016 Ford Focus RS 1,233 points
5. Patrick Male 2008 Chevrolet Corvette 1,175 points
6. Toby Thompson 2010 Chevrolet Corvette 1,146 points
7. Paul Molina 2017 Ford Mustang 1,137 points
8. Tim Schoch 2011 Ford Mustang 1,132 points
9. Alex Peitz 2017 Chevrolet Corvette 1,120 points
10. Karl Dunn 2002 Chevrolet Corvette 1,116 points

As we mentioned before, these are only projections and should not be considered gospel. However, many competitors in the series do ask for them, so they can get an idea of where they stand relative to the rest of the field, who they are up against and what they may need to accomplish before the end of the season. As we start compiling these lists, we also sometimes hear from competitors who know in advance that they will not be able to accept an invitation to display their vehicle at the SEMA Show and compete in the OUSCI, even if they were to receive one. Once invitations are offered and accepted, they are final. So if someone has a situation come up months later that prevents them from attending, their invitation is not transferred to anyone else.

Competitors have also asked that we include the first several names that are just on the outside of these projection bubbles to receive an invitation, which are listed below, along with their projected point totals:

11. Charlie Rogers 2017 Ford Mustang 1,098 points
12. Jim Stehlin 1973 Chevrolet Camaro 1,079 points
13. Luke Vigneault 2011 Dodge Challenger 1,071 points
14. Greg Guerrettaz 2011 Chevrolet Camaro 1,020 points
15. Ben Cowling 2006 Dodge Viper 1008 points

This is a living document that will be updated through the fifth event, as we hear back from competitors regarding their plans. Just because someone's name doesn't appear on this list doesn't mean all hope for 2018 is lost. As we mentioned before, these are only projections and we're still running the final three qualifying events, because there's a good chance the outcome in those events will differ in significant ways from what is listed above. We'll do our best to update these lists after the next two events as well. You can see updated point totals and event results here. You can see the list of OUSCI invitees so far here.