OUSCI Invitation Predictions After Six Events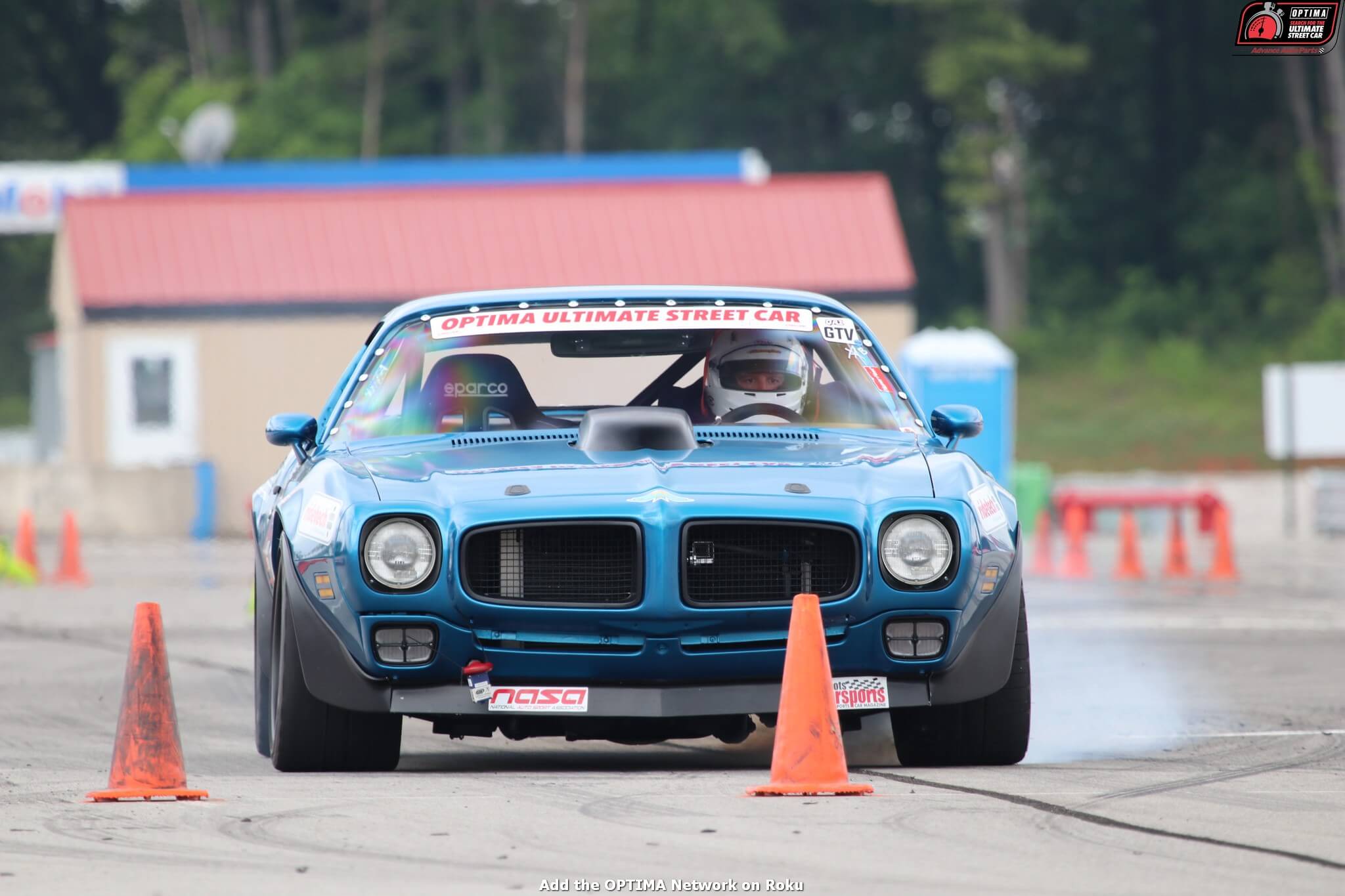 Ultimate Streetcar
Sponsor

Advance Auto Parts

Location

Nationwide
OPTIMA's 2018 Search for the Ultimate Street Car Series, presented by Advance Auto Parts, visits seven tracks around the country. As the name suggests, the search is on for the very best all-around street cars and trucks we can find and at the end of the year, we invite them all to Las Vegas for the SEMA Show and a showdown, the OPTIMA Ultimate Street Car Invitational (OUSCI) afterwards at Las Vegas Motor Speedway. Dozens of cars have already received invitations at qualifying events throughout the season and you can see that full list here.

This blog will focus on the remaining invitations yet to be distributed at the final event at Road America and immediately following. The top competitor in each of six classes in the series is awarded an invitation to the OPTIMA Ultimate Street Car Invitational at the conclusion of each qualifying event. If the top competitor has already received an invitation, the invitation goes to the next-highest finisher in that class, who has not already qualified for the OUSCI. SPECTRE Performance also awards a Spirit of the Event invitation to the OUSCI at each event, to the competitor, who best embodies the positive attributes of spirit and enthusiasm we hope to see in the series.

Once the regular season concludes, several additional entries to the OUSCI are awarded to competitors, based on their season-long point totals. If one were to compare these invitations to the election of congressmen, the senatorial version would distribute three additional entries to the top non-qualifiers in each of the six classes, while the representative version awards an additional ten entries to the next ten vehicles with the highest point totals, regardless of class affiliation. This system makes sure each class has solid representation, while acknowledging that some classes may have significantly more competitive vehicles, relative to the entire field, than other classes and should be awarded more entries as a result.

Please keep in mind what is listed below are only projections and a number of factors can influence and change the outcome in significant ways. For example, if a car with a high point total were to receive the SPECTRE Spirit of the Event invitation at Road America, everyone below them would move up one spot on the list. However, if a car that would only get an OUSCI invitation by winning their class earns an invitation at Road America, that has the potential to push everyone on the list down another position. Once OUSCI invitations are offered and accepted, they are final. If a competitor later decides they cannot make it to Las Vegas, their invitation is voided, so we always ask competitors to confirm that they are willing to come to Las Vegas when they are offered their invitations. Some competitors have already indicated they cannot make it if invited, so if you see a name missing from the lists below, that could be the reason.

Before we examine who might make it in on season point totals, we have to acknowledge that at least six invitations will be handed out at Road America (no GTE cars entered before the event sold out). While we don't know who will earn the SPECTRE Spirit of the Event invitation, we can estimate based on past performances this season that the following vehicles may earn OUSCI invitations at Road America from their respective classes:

QA1 GTV- Jim Stehlin, 1973 Chevrolet Camaro
RECARO GTS- Jordan Priestley, 2017 Chevrolet Corvette
Holley EFI GTL- Ryan Mathews, 2002 Chevrolet Corvette
GTC- Angela Barnhouse, 2005 Honda S2000
GTE- No one
Franklin Road Apparel GT- John Grow, 2014 Chevrolet Camaro

Again, in looking at that list, if another vehicle were to claim the invitation in any of those classes, that didn't run in at least three events this season, like Nathan Popp, it would likely shift everyone behind John Grow in poinots down one position. However, based on those projections, we estimate the following vehicles will receive one of the three OUSCI invitations awarded to the top non-qualifiers from each class based on projected or actual point totals:

QA1 GTV
Tim Grant, 1972 Chevrolet Corvette 1051 points (projected)
Chris Porter, 1986 Porsche 948 1009 points (projected)
Andrew Scott, 1987 Buick Grand National 975 points

RECARO GTS
Glen Barnhouse, 2012 Chevrolet Corvette 1302 points (projected)
Brian Hobaugh, 2003 Chevrolet Corvette 1292 points
Mike Rovere, 2008 Chevrolet Corvette 1284 points (projected)

Holley EFI GTL
Kong Chang, 1991 Acura NSX 1168 points (projected)
Rob Edmonds, 2001 Chevrolet Corvette 1149 points (projected)
Casey Woodside, 2001 Chevrolet Corvette 1093 points (projected)

GTC
Troy dela Houssaye, 2009 Mazda MX-5 367 points
Sammy Valafar, 2004 Mazda Miata 351 points
David Carroll, 1973 Chevrolet Vegas 349 points

Franklin Road Apparel GT
Jason Chinn, 2015 Chevrolet Camaro 1235 points
Robert Weathers, 2017 Chevrolet Camaro 1172 points
Brian Shelley, 2017 Chevrolet Camaro 1161 points

If those invitations held to form, we would then predict the following vehicles would receive the final ten at-large entries, based on their season-long point totals:

1. Carrie Willhoff, 2010 Chevrolet Corvette 1279 points
2. Mike Gallagher, 2016 Ford Focus RS 1240 points (projected)
3. Ron Schoch, 2016 Ford Mustang 1158 points
4. Wes Drelleshak, 2014 Chevrolet Camaro 1146 points (projected)
5. Tim Schoch, 2011 Ford Mustang 1132 points
6. Alex Peitz, 2017 Chevrolet Corvette 1124 points (projected)

Last Four In
7. Luke Vigneault, 2011 Dodge Challenger 1059 points (projected)
8. Toby Thompson, 2010 Chevrolet Corvette 1035 points
9. Greg Guerrettaz, 2011 Chevrolet Camaro 1018 points (projected)
10. Ben Cowling, 2006 Dodge Viper 1008 points

First Four Out
11. John Woods, 1970 Pontiac Firebird 963 points (projected)
12. Brandon Williams, 2009 Nissan GT-R 912 points
13. Junior Johnson, 2018 Chevrolet Corvette 878 points
14. Curt Trawick, 2018 Lamborghini Huracan 846 points

If you'd like to see how this all turned out, add the OPTIMA Network on Roku.