OUSCI Preview- Mark Capener's 2011 Lamborghini Gallardo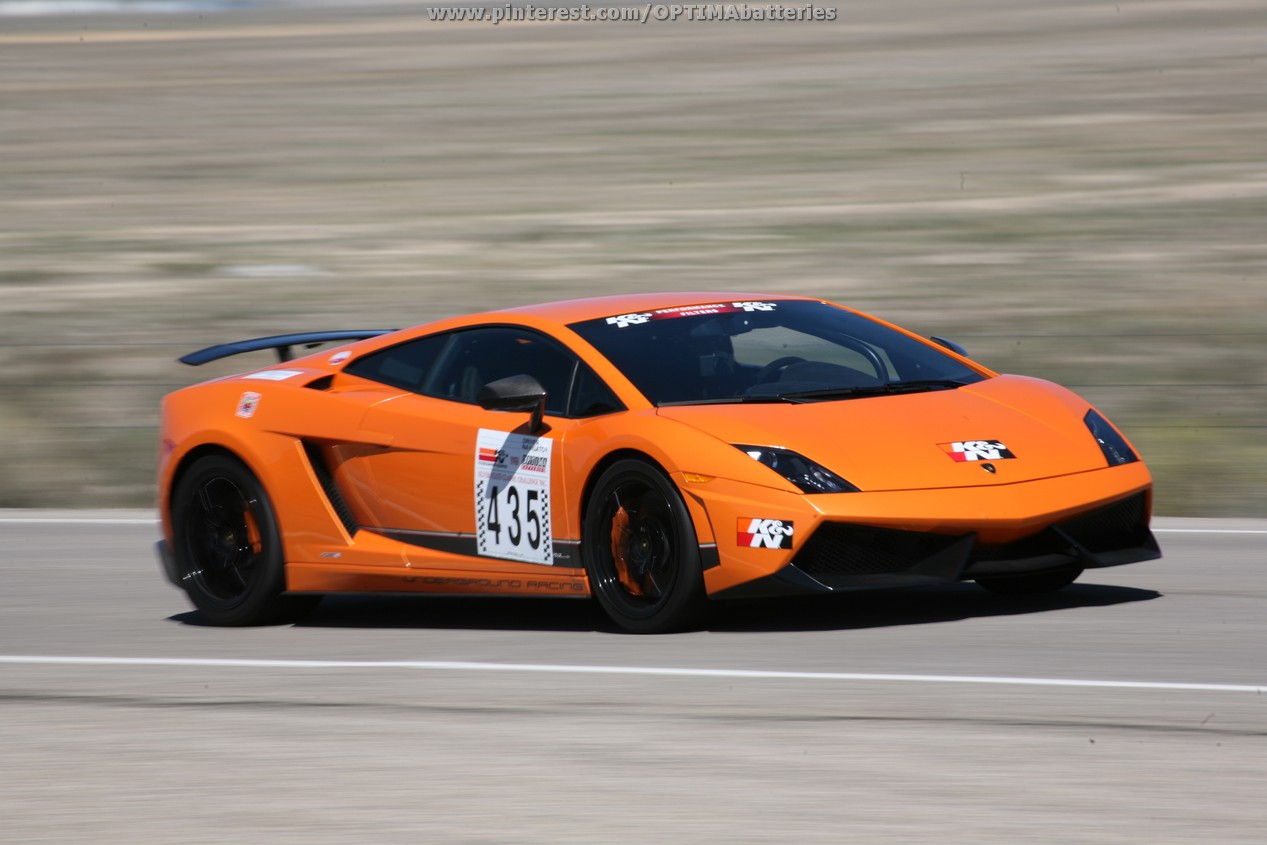 Ultimate Streetcar
Sponsor

OPTIMA Batteries

Location

Las Vegas, NV
Can you really call an event "The Ultimate Street Car Invitational" and never invite supercars to compete? We don't think you can, which is one of the reasons Mark Capener's 2011 Lamborghini Gallardo Superleggera is in the 2012 OPTIMA Ultimate Street Car Invitational (OUSCI), presented by Royal Purple and K&N. There have been a few rumors floating around about this car since it was announced to be in the field and we hope we can clear some of them up.
The first rumor is that this all-wheel drive, twin-turbo Lambo is pumping out 1,600 horsepower. Mark tells us that is not the case and indicated the car only generates 1,550 horsepower and 1,200 lb-ft. of torque at 8,500 rpms on C16 and just over 1,000 horsepower on 93 octane.
This is not the first 1,000+ horsepower car to compete in the OUSCI either. Past entrants have experienced mixed results, with Polly Blytt's 1,400+ horsepower Trans Am making a strong run back in 2010, while other high horsepower entries have struggled.
This is also not the first exotic to compete in the OUSCI. Bruce Cambern ran a Ford GT in the 2010 OUSCI and while he also ran strong, Mark Stielow's Red Devil Camaro was crowned champion that year.
Even though Capener's Gallardo is all-wheel drive, has anti-lock brakes and far more horsepower than most of the cars in the OUSCI field, we think most competitors are glad to have it in the event. As we mentioned before, an event such as the OUSCI can't legitimately award the title of "Ultimate Street Car" if certain makes or models are never given the chance to compete. Likwise, an OUSCI Championship would be a hollow title without a diverse and competitive field.
While Danny Popp may feel pressure as returning champion to repeat his title and Mark Stielow knows all eyes will be on his new car, there has to be a fair amount of pressure on Mark Capener. When you roll up to any performance event with a 1,000+ horsepower car, the target on your back is both large and instantaneous. Capener knows this and doesn't seem bothered by it at all. It's more about the experience for him and he is accustomed to having that target on his back.
It didn't bother Mark at the High Noon Half-Mile Shootout at the 2012 Silver State Classic Challenge, where he topped the field with a best pass of 200.8 mph or in the One-Mile Shootout, where the Lambo again came out on top at 230.6 mph. In fact, Mark tells us he recently set a new record in this car at the Mojave Mile, where he saw speeds of 237 mph, before coasting through the traps at 231 mph.
However, top-speed contests and driving contests on closed tracks are two very different animals. Even open road races can present their own challenges. In the Silver State Classic Challenge, Mark only managed a 15th place finish out of 18 cars in the 150 mph class, although he was only .5921 mph off his target speed. It should also be noted that Mark drove a ZR1 in that event, because the Lamborghini did not have a large enough fuel tank to complete the run with the car running on it's highest output.
That leads us to question whether Mark will run the most-aggressive tune available in his Gallardo or dial things back to a more conservative output that will make the Detroit Speed Engineering/JRI Shocks Road Rally less of a concern. Even if Capener runs a more conservative tune, he still needs to figure out how to manage all that horsepower and torque on Michelin tires with 300 treadwear ratings.
Mark tells us his twin-turbo Viper was a great teaching tool for learning how to handle tire spin. He'll need that education, because even on Hoosier R6s, Capener spun in both first and second at Mohave. Pending traction, the Lambo obviously has the potential to be one of the top contenders in the Wilwood Speed/Stop Challenge. The big question in that event will be Mark's lack of experience. We've watched plenty of experienced drivers with very capable cars burn through one or two of their three allotted runs in the Speed Stop, just trying to figure out their braking points.
The Superleggeras come with a host of carbon fiber body panels, making this the lightest Lamborghini on the market at less than 3,000 pounds. Mark's Gallardo now has a full cage and fire supression system, so we expect it is a little heavier than stock, but the Underground Racing engine work more than makes up for any additional weight gain. The extensive modifications may also help him score a few points in the Lingenfelter Performance Design Challenge.
We don't know Mark's level of experience or comfort on the autocross, but if he is solid behind the wheel, he could be a top contender in the RideTech autocross. We know Capener has spent time on the track at Miller Motorsports Park and expect him to be solid in the BFGoodrich Hot Lap Challenge, but will he be consistent across all the different events?
When the dust settles, if Capener doesn't sweep the top spot in every event, any competitor who bests him in any discipline will have bragging rights that their car beat a 1,000+ horsepower Lamborghini. Even those who come close will be more than willing to say how close they came to a car with a pricetag well north of $250,000. Is that something worth bragging about? Consider the fact that a very similarly-equipped Lamborghini to Capener's just ran an 8.35 at 181 mph. FOX News certainly thinks these cars are newsworthy.
This may just be a car you're going to have to see for yourself to believe. If that's the case, add the OPTIMA Network for free on Roku and see how it did.