Pike's Peak International Hill Climb 2019 Results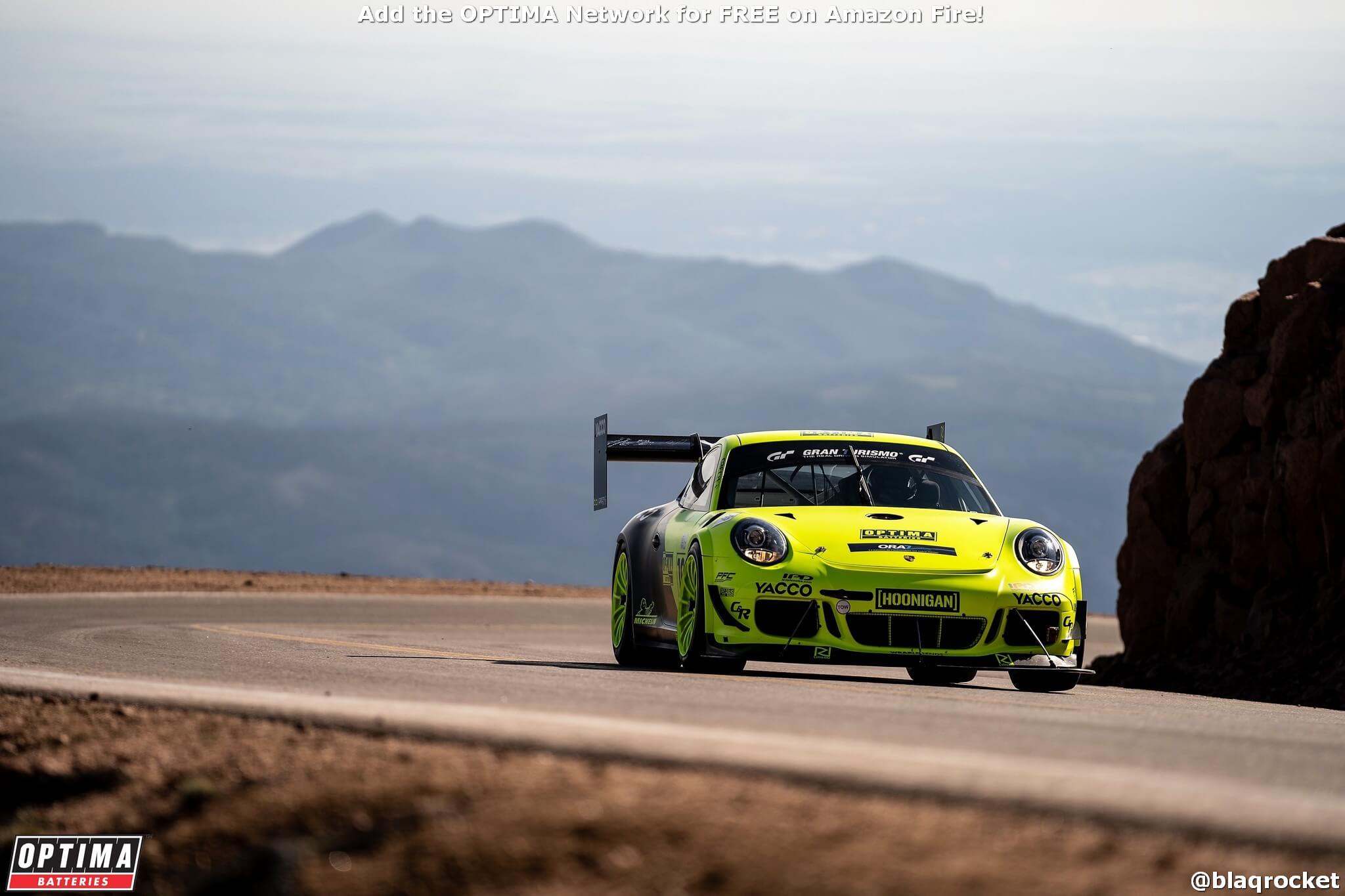 Events
Sponsor

OPTIMA Batteries

Location

Pikes Peak, CO
The Pikes Peak International Hill Climb is a 12.42-mile "Race to the Clouds" that takes place every year since 1916 in Pike's Peak, Colorado. In a sign of things to come, Romain Dumas made a 7:57.148 run up the mountain in 2018, in his all-electric Volkswagen I.R. R, setting a new course record. David Donohue, son of racing legend, Mark Donohue also set the record in the Time Attack 1 Class, running a 9:37.152 in a 2017 Porsche 911 GT3 R.
That mark was the time OPTIMA brand ambassador, Betim Berisha, of BBi Autosport set his sights on in 2019. However, Berisha's crew decided to add to the intensity and complexity of their efforts, by assembling the car, a 900-horsepower, twin-turbo Porsche 911 GT3, in just 22 days. There's a lot of people who can't get their income taxes done that fast! The entire build was
documented by Hoonigan
and we'll share an album of those build photos below as well.
It was a task and a timeline that many would consider to be unattainable, but BBi made it happen, assembling the car, getting it to the mountain and ace wheelman, Raphael Astier eclipsing Donohue's record run with a 9:23.721, which not only won the Time Attack 1 class, but was faster than all but one of the Unlimited class entries. Congratulations to Betim and the whole BBi crew on an exceptional effort and outcome!
Class Winners
Unlimited Robin Shute 9:12.476
Time Attack 1 Raphael Astier 9:23.721
Pike's Peak Open Peter Cunningham 9:24.433
Open Wheel Paul Dallenbach 9:44.630
Pike's Peak Heavyweight Rennie Scaysbrook 9:44.963
Exhibition Powersport Lucy Glockner 9:58.878
Exhibition Rhys Millen 10:18.488
Pike's Peak Lightweight Chris Fillmore 10:20.819
Pike's Peak Middleweight Rafael Paschoalin 10:43.880
Porsche Trophy by Yokohama Travis Pastrana 11:24.287
Be sure to check out the BBi gallery below and see the full 2019 Pike's Peak International Hill Climb results
here.