QA1 GTV Championship Points Chase for 2018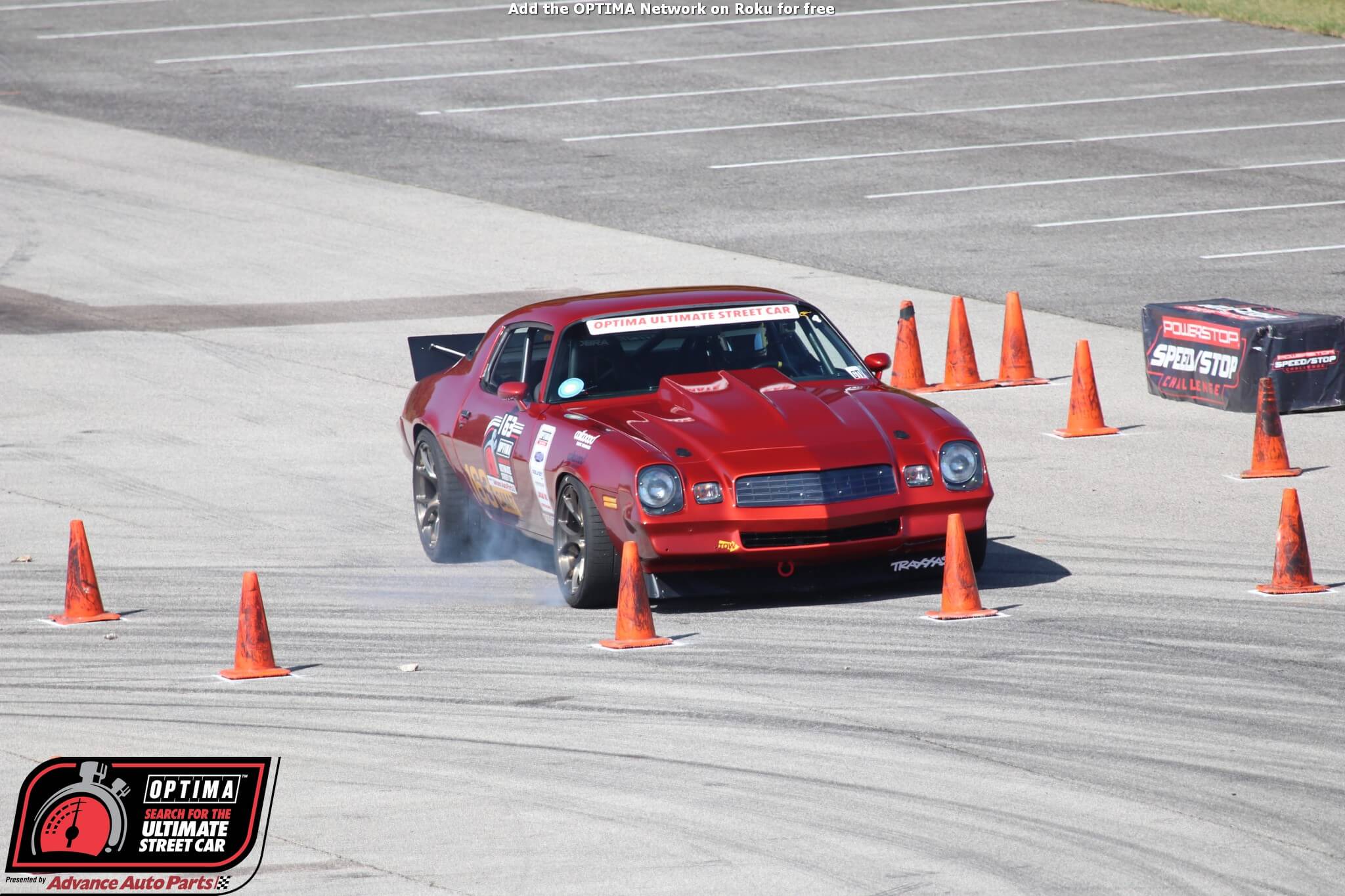 Ultimate Streetcar
Sponsor

Advance Auto Parts

Location

Elkhart Lake, WI
John Lazorack III captured the QA1 GTV Class regular season points championship in 2017, in OPTIMA's Search for the Ultimate Street Car, presented by Advance Auto Parts, but we have yet to see his '88 Chrysler Conquest at an event this season. While John is on the list for Fontana, the performances from a competitor's best-three events of the year are counted toward their regular season championship hopes, so the Conquest won't repeat in 2018. With that door open, Dusty Nixon's '79 Camaro barged right in and took over the top spot through the first five events.

Nixon isn't scheduled to run for the remainder of the regular season, but that doesn't mean his plans aren't subject to change if someone narrows the gap. In looking at the standings, three unlikely scenarios would involve Chad Ryker's Camaro posting a 490-point performance, Efrain Diaz's Camaro posting a 484-point performance or Nick Relampagos' Camaro posting a 481-point performance. While they are all strong competitors, none have driven that deeply into the 400-point range this season, so it's unlikely they'd do so in the remaining two events, especially since they are all West-coast based and would have to find a way to Road America in Wisconsin for the final regular season event.

That doesn't mean Nixon's championship is wrapped up though. CB Ramey's C4-bodied C6 isn't listed as running in either of the final two events, but if he did, a 447-point performance would move him past Nixon and he's already posted a 477-point performance at NOLA Motorsports Park. The other contender that might not be as visible is Larry Woo's '68 Camaro. Woo's Camaro finished the 2017 season in the runner-up spot with nearly 1,400 points, but had four events to reach that total. His build was finished late this year and his 419-point performance at Barber Motorsports Park means he would need to average 457 points in his final two events to pass Nixon, but that car is fully-capable of doing that.

Nixon will monitor the results in Fontana closely and plan accordingly. It could make for a heck of a showdown at the regular season finale in Elkhart Lake. See how things are shaping up in the points battles in the other classes, starting with the GTE Class here.