Quiet on the Set Please... Please... Please!!!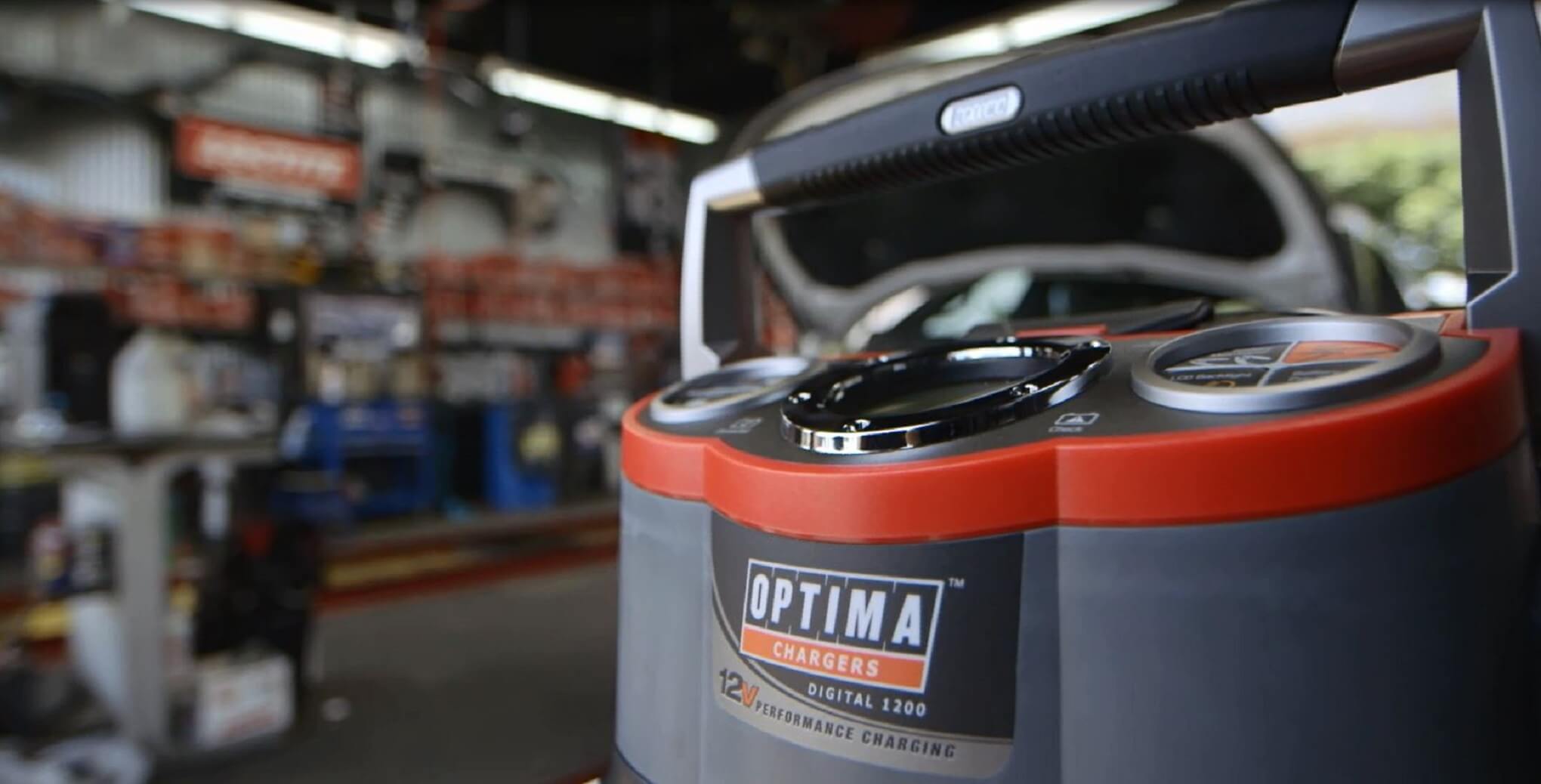 Events
Sponsor

OPTIMA Chargers

Location

Way out West
We've been spending a little time "way out West," as Sam Elliott's character liked to say in The Big Lebowski. The reason for our trip to Southern California is to film some new Tech Tip videos for our YouTube channel, including some new videos that highlight OPTIMA's new Digital 1200 12-volt battery charger.
The charger itself is quite impressive and has a lot of thoughtful features just not found on most other products. Some of our favorites include no-spark connectivity and reverse polarity protection, which are fantastic safety features we think every charger should have. We also like the LED light on the positive charger clamp, which makes finding a solid ground in a dark engine compartment a much easier task. The Digital 1200 will also charge batteries that have been deeply-discharged as far down as 1.25 volts! (most chargers won't charge batteries discharged below 10.5 volts)
Perhaps one of the most-unique features on our Digital 1200 charger is the USB port. As we traveled out West, it seemed like every airport wall outlet between Glendale, Wisconsin and Los Angeles had been commandeered by someone's smart phone. Many of the newest models have so many features, they have a hard time lasting a single day without needing to be recharged. The USB charging port on the Digital 1200 will give those high-tech phone owners one more way to easily charge their phones, as well as tablets, cameras or any other electrical accessory that plugs into a USB port for charging.
The filming process, like all filming, often seems to involve a lot of hurrying up and waiting. The crew are all seasoned pros, but as good as they are, none of them can keep train horns from sounding across the road or airplanes from taking off and landing at the nearby airport. It seemed like nearly every time the Director was ready to begin filming again, a motorcycle would tear down the street or another train would cross a road and sound it's horn. Oh well, that's show business.
We'll be sure to post our new Tech Tip videos on our
YouTube channel
as soon as they are ready. If you want to see all the great features of our new Digital 1200 battery charger, but don't want to wait for the video, buy your Digital 1200 charger today and we'll ship it to you for free!