RAMINATOR wins another championship!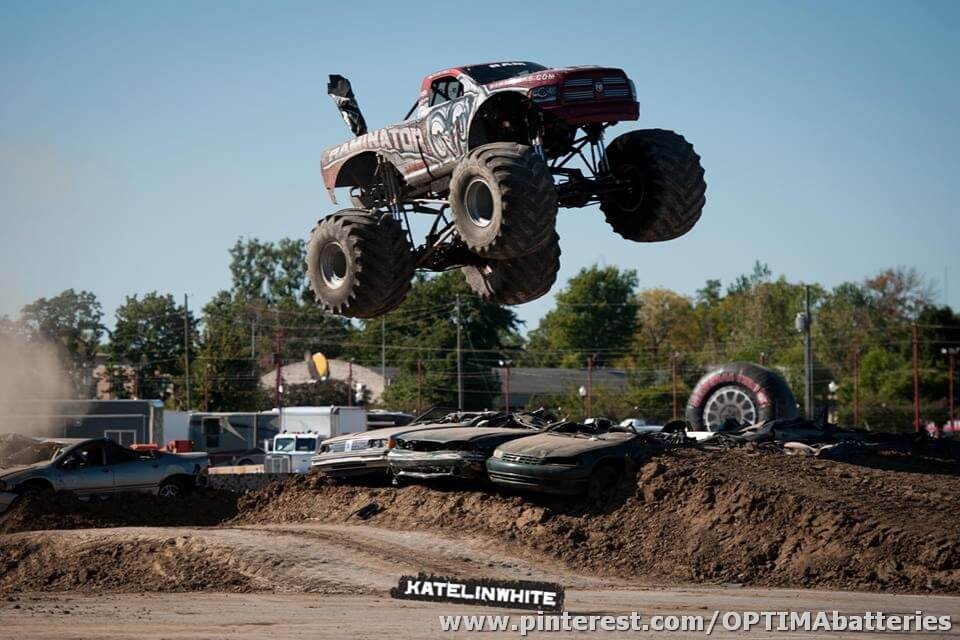 Trucks
Sponsor

OPTIMA Batteries

Location

Champaign, IL
OPTIMA is proud to announce that Mark Hall and the OPTIMA-sponsored Raminator monster truck have won the 2013 General Tire Monster Truck Thunder Drags title at the 4 Wheel Jamboree Fall Nationals in Indianapolis. Mat Dishman and the OPTIMA-sponsored Rammunition finished in second place. It was Hall Bros' Racing's 20th season championship title, with Mark and Raminator winning 19 of them.
The weekend got off to a soggy start and Friday's races were cancelled, but the trucks still managed to entertain the fans with some freestyle action. The weather cleared up on Saturday and Sunday and the crowds came out and enjoyed the races and all the exhibits. Ram advocates Hugo Schurr and Frank Stephens had a great RAM exhibit set up with several new trucks on display and fans were able to have their pictures taken with the Raminator show truck.
In the racing action on Saturday and Sunday, the Hall Brothers had to fight several little problems including flat tires, failed rear steering switches, and other little gremlins. At the end of the weekend, Raminator stood tall above the rest, winning another championship.
That wraps up racing for the Hall Brothers for this year, but it has been quite a successful year for them. Not only did they win this outdoor championship, but they also won an indoor championship earlier in the year. OPTIMA is proud to be a sponsor of Hall Brothers Racing, Raminator and Rammunition and congratulates the entire team on their hard work and dedication.
You can catch both trucis at dealer appearances around the country, all the way through Christmas, including stops in Clarion and Eynon, Pennsylvania this nweekend.. Then the boys will be headed back out to defend their championships in the 2014 racing season, which begins on January 3rd. Read more about Raminator here.