Rich Willhoff's Pursuit of a GTL Championship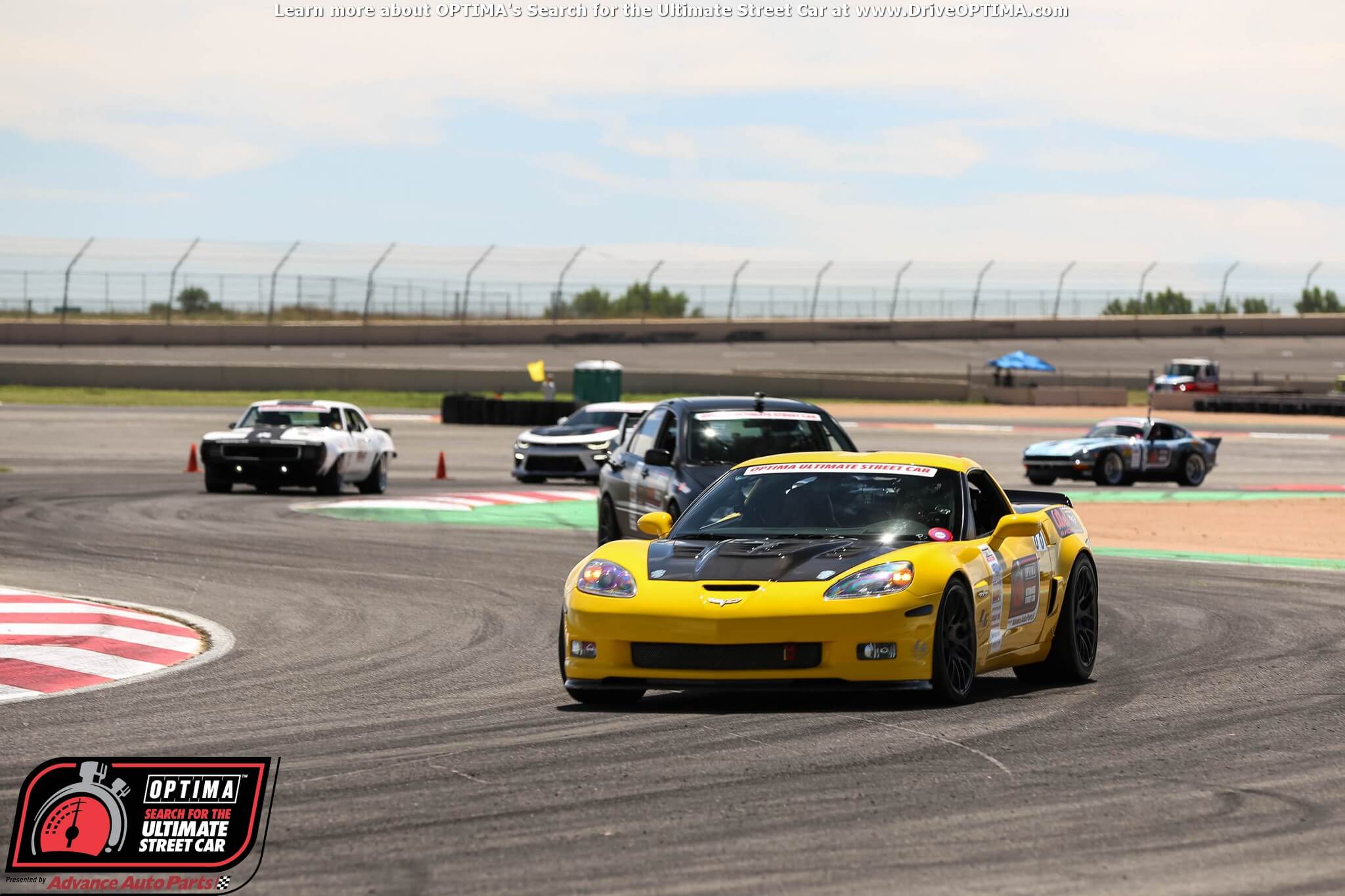 Sponsor

Location
There are four different classes in OPTIMA's Search for the Ultimate Street Car, presented by Advance Auto Parts, but the most-diverse class could be the GTL class, which includes any vehicle that weighs less than 3,200 pounds. While the vehicles in this class may all share a lightweight theme in their build, the similarities often end there. Sure, there are plenty of late-model Corvettes in this class, but there are also C2 Corvettes, first gen Camaros, all-wheel drive Evos, front-wheel drive SRT-4s, Datsun Z cars, Honda S2000s, Miatas and a bevvy of LS-swapped machines that could be as old and obscure as a '64 Ford Falcon or as new and obscure as a 1988 Chrysler Conquest. In the GTL top-20 right now, there are 13 different models represented.


This class is where the creativity in this series really comes to life and with no restrictions on power and lightweight bodies, the GTL cars are often the ones to beat when everyone gets together in Las Vegas. So far in 2016, the GTL cars are also more than holding their own through eight events. Class leader, Rich Willhoff's 2006 Corvette has the highest point total in the series (1,457 points) and second-place Mike DuSold's '67 Camaro holds the highest single event score at 494 points.


A "perfect" score in a competitors best three events on the season would total 1,500 points and the GTL class is home to three of the top-four scoring cars in the series, all well above the 1,400-point mark. There are also several other GTL competitors, who have not yet run three events, but if they do, could also eclipse the 1,400-point mark. At the top of that list is three-time OPTIMA Ultimate Street Car Invitational (OUSCI) Champion, Danny Popp. The GTL class also proves by itself how competitive just about any vehicle can be in this series, if it is well-built and well-driven. The top three cars feature something old, something new, something foreign, something domestic, something with all-wheel drive and something with two-wheel drive. Some have ABS, launch control and traction control, while others don't and the ones that do might surprise you.


It should come as no surprise that a class so diverse and entries so creative would be so competitive coming down the stretch in the regular season. Rich Willhoff's Corvette won the season-opener at Thunderhill, but Mike DuSold's '67 Camaro has been in close pursuit ever since and closing the gap with each subsequent event he runs, shaving the lead down to just 13 points. Third-place Ken Thwaits has also produced three exceptional finishes in his 2006 Mitsubishi Evo and is just two points behind DuSold.


Willhoff is West Coast-based, so he ran the California, Nevada and Colorado events. Once the series headed East of the Mississippi, Rich spent a lot of time pacing his garage in Woodland, California like Darth Maul, waiting for that forcefield to disappear, so he can take down the field like Maul took down Obi Wan when the series returns to Auto Club Speedway in early-October. There are no guarantees in this series and Willhoff has watched Brian Hobaugh's GTS points lead diminish and then disappear entirely. He knows there are cars in the GTL class capable of doing the same to his lead.


DuSold already beat Willhoff by 16 points in their only head-to-head match-up of the season, which would more than cover the lead Rich has over Mike with two events remaining. When DuSold posted his 494-point outing, even Danny Popp seemed to start suggesting DuSold's Camaro was the car to beat in 2016...until the two met at NCM Motorsports Park and Popp came out on top. When the two met again at Circuit of the Americas, Popp again emerged victorious, although the margin of victory was a scant two points.


The GTL class is without a doubt the most potent class in the entire series and may hold several surprises as the final two regular season events are held. Fifteen invitations to the OUSCI are extended to competitors at the end of the season, based on their season-long point totals. The top non-qualifier in each class receives an invitation, as well as the next 11 non-qualifiers, regardless of their class affiliation. Currently, GTL cars occupy four of those 15 spots. However, there are at least four more GTL cars that could point their way in and aren't even in the top-20 overall qualifying spots right now and at least two more that could win their way in at the two remaining events. Here are the top-20 in the GTL class, headed into the event at NOLA Motorsports Park on September 17th & 18th:
Rich Willhoff 2006 Chevrolet Corvette 1,457 points
Mike DuSold 1967 Chevrolet Camaro 1,443 points
Ken Thwaits 2006 Mitsubishi Evo 1,441 points
Robert DeuPree 2009 Chevrolet Corvette 1,322 points
Karl Dunn 2002 Chevrolet Corvette 1,305 points
Chris Porter 1986 Porsche 948 1,237 points
Greg Thurmond 1965 Chevrolet Corvette 1,221 points
Scot Spiewak 2003 Chevrolet Corvette 1,146 points
Danny Popp 2003 Chevrolet Corvette 961 points
Alexandra Zust 2005 Lotus Elise 932 points
James Forbis 2007 Chevrolet Corvette 922 points
John Lazorack III 1988 Chrysler Conquest 916 points
David Carroll 1975 Datsun 280Z 909 points
Ryan Johnson 2006 Lotus Elise 884 points
Douglas Wind 2004 Dodge SRT-4 861 points
Kevin Schultz 2008 Honda S2000 827 points
Erik Vandermey 2007 Mazda MX-5 755 points
Bob Gawlik 1968 AMC AMX 739 points
Scott Budisalich 2004 Subaru STi 725 points
Joe Escobar 1974 Ford Pinto 671 points

Don't miss a moment of the action all season long. All of these events have live coverage on the OPTIMA Batteries Periscope channel (just ask regular viewer, Rich Willhoff) and also have one-hour episodes devoted to each event that air every weekend on MAVTV, starting on Friday nights at 8PM Eastern.