RideTech Autocross at the 2013 OUSCI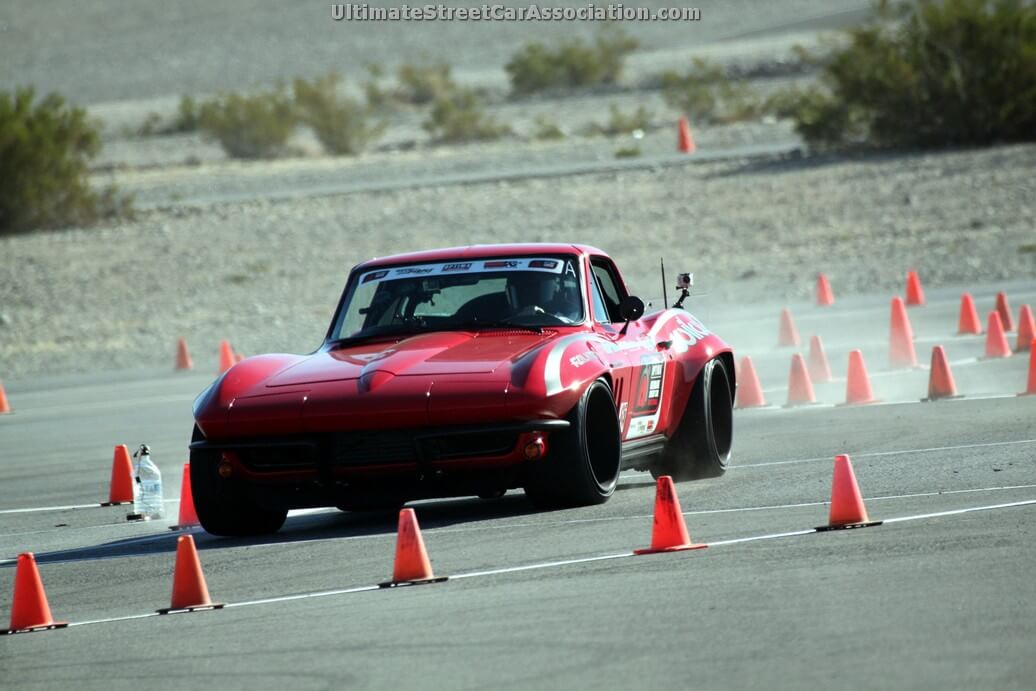 Ultimate Streetcar
Sponsor

Ridetech

Location

Pahrump, NV
While Brian Hobaugh's '65 Corvette was able to capture the top spot in the Wilwood Speed Stop Challenge by the narrowest of margins (.008 seconds), it was a different story on the RideTech Autocross at the 2013 OPTIMA Ultimate Street Car Invitational (OUSCI), presented by Royal Purple and K&N Filters. The multi-time SCCA National Champion captured the autocross title by a comfortable margin of 1.244 seconds over second-place Brian Finch's '71 Camaro.
That may not seem like a lot, but in an autocross competition one second is an eternity. The competition behind Hobaugh was extremely tight, as it always seems to be in this event, with the next eight positions decided by a difference of just 1.204 seconds and it continued that way throughout the field. Richard Caleel's 2010 Cadillac CTS-V captured the final point position in 20th spot, but only by .054 seconds over Cheryl Herrick's '66 Chevy Nova.
That one-second gap can be a real difference-maker, as evidenced by the number of cars (12) that posted runs in the 39-second range. The quickest, Matt Alcala's '69 Camaro (39.259), came home with 11th place and 10 points, while the slowest in the group, Steve Mott's '03 Nissan 350Z (39.983) finished out of the points entirely in 22nd position. See the full results here below and more OUSCI content here.