Rob MacGregor: Why I Run OPTIMA Batteries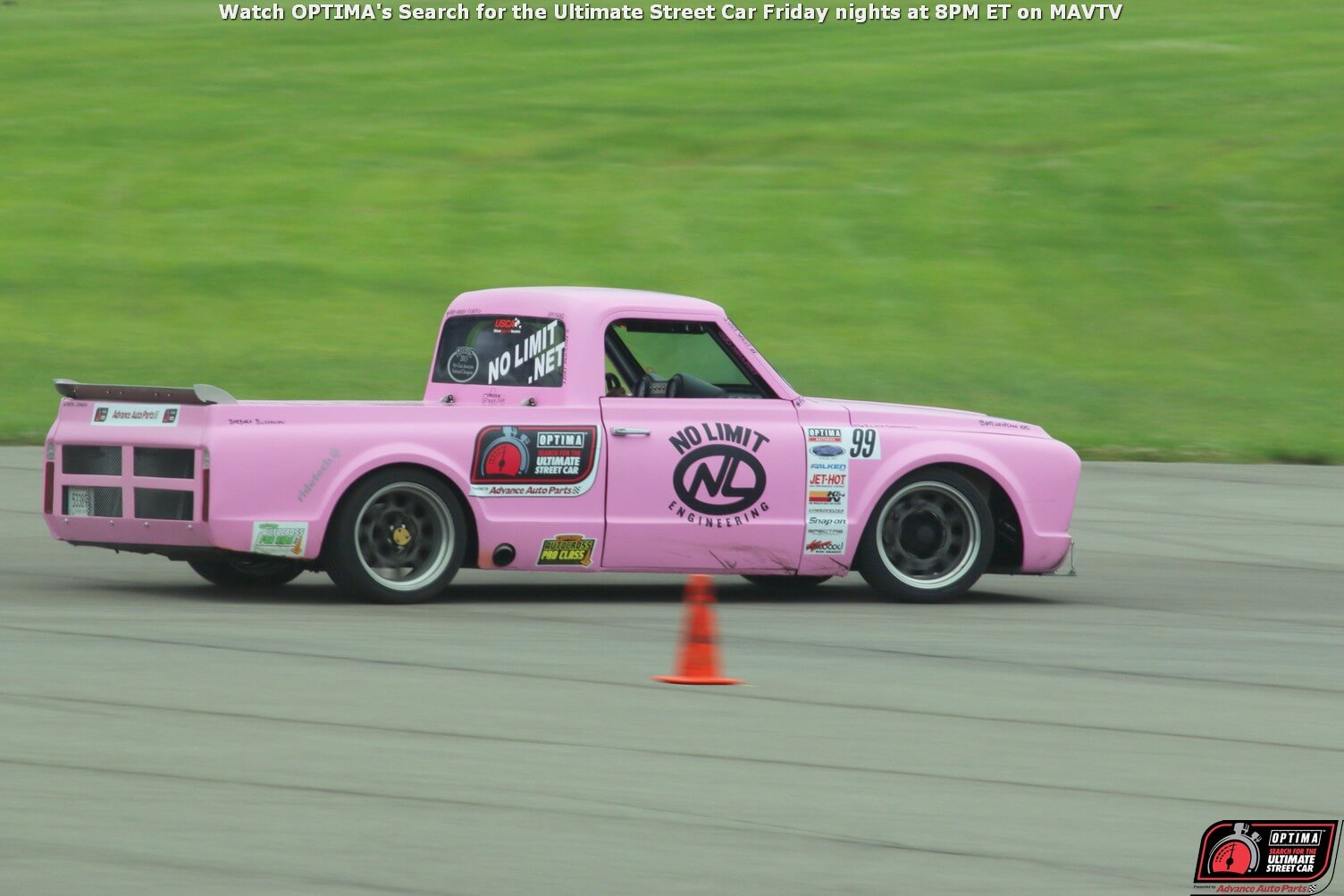 Ultimate Streetcar
Sponsor

No-Limit Engineering

Location

Dandridge, TN
Why OPTIMA? I'm not so much talking about the batteries at the moment, as much as I am the OUSCI, and the Ultimate Street Car events. As an enthusiast, business owner in the industry and competitor, I have my own take on these events. I have attended all of the OUSCI events except for 2015 (priorities they say) either as a spectator, course worker or competitor. I have qualified as a competitor four times, in four different ways: compete in, Golden Ticket invite, points in, and Spirit of the Event invite. Additionally, I am the only one to have handed back not one, but two invites. That's my bio.
There are plenty of events, series and track days you can go to: SCCA, Ultimate Street Car, Goodguys…but none of them have what OPTIMA's Search for the Ultimate Street Car series has. This is heads up, man up, show up and git 'er done kind of competing. Five different competitive sections of the event in two days. It's like the Ironman of street car track events. And yes, I do mean street cars (or trucks in my case). If your car is too far to the 'race' car side of the line, you suffer in the Design & Engineering judging. Can't make a 120 mile street cruise? Then no road rally points. Even though there are classes to fit into, you can compete with anyone - in every kind of car you can imagine. Porsche to Pinto, Evos and Camaros, GTRs and Lambos, and the most feared of them all, the Chevy C-10. And the best part is, anyone can be competitive if they get it together and put it all on the line.
OPTIMA events give you the opportunity to drive on bucket list tracks like Daytona (under the lights no less), Laguna Seca and Road America, and as part of the road tours see private collections, cutting edge shops and high level manufacturing plants like Snap-On. All among places you can't get to on your own.
Then there's the people. I have been involved in a lot of different types of competitions through the years and there is definitely something different here. We're all here to compete and to do the best we can and we all want to win. But everyone here wants to beat the other participants at their best, not because they broke or had a bad day. The sharing of parts, tools, knowledge, manpower, whatever, is amazing. You need a starter, plug wires, fuel, shock tuning, springs…someone will give it to you and help you put it on. The competitors go out to dinner together, eat lunch together, travel together and even stay with other competitors. They share competition tips, their best jokes and there isn't a bad apple in the bunch.
To be fair, most competitors will not be on the podium on Sunday afternoon. Most will not be featured on TV and most will not make the cut to go to Vegas for the OUSCI. It is after all, the ULTIMATE Street Car Invitational and only the best will make the cut. None of this should stop you from showing up to an event and competing. The excitement, adrenaline, laughter and memories will be just as great. Finishing an Ultimate Street Car event is victory in itself. To compete with the best in the country and see where you stack up. Just being there puts you in the group and sets you on the path. You'll want more- more track time, more horsepower, more grip, more brakes and more guts. You'll be marking your calendar for the next event. That's why OPTIMA.
By the way, I do run OPTIMA Batteries in almost everything I have and they have never let me down. I recently put a new REDTOP in my wife's '65 Mustang and I was kind of disappointed pulling out the old one, until I looked at the date code and realized it was 14 years old – it used to be in my '56 Chevy. OPTIMA Batteries is a solid company with a top notch product that puts on a great series of events for its customers. Why wouldn't you go? I'll see you in 2016!
Follow Rob on Facebook for more of his story.