Ron Schwarz invited to the 2012 OPTIMA Ultimate Street Car Invitational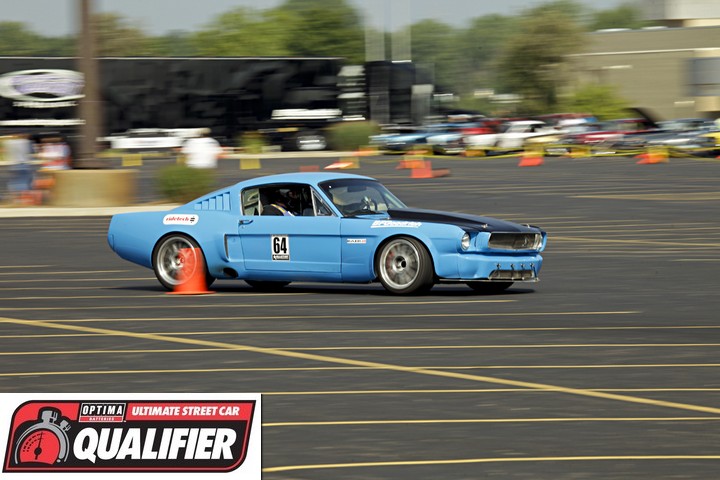 Ultimate Streetcar
Sponsor

OPTIMA Batteries

Location

Watervliet, MI
Ron Schwarz and his widebody 1967 Ford Mustang were chosen as the OPTIMA Batteries Spirit of the Event Award winner at the 2012 Motorstate Challenge, in Watervliet, Michigan. That means Ron and his Mustang will be headed to the 2012 SEMA Show and OPTIMA Ultimate Street Car Invitational (OUSCI).
As an active member of the Pro-Touring community, Ron and his unique projects have been an inspiration to many individuals over the last few years. Schwarz has shown his passion for the hobby by participating in many events and has proven his building skills by creating some of the most unique cars the industry has ever seen- and the cars work!
He regularly drives his cars both to and from the events and competes at a high level, showing that form and function really do work together. Ron builds all of his projects at his own shop and has shown that he has both engineering and fabrication skills second to none. He's never too busy to share his knowledge and information with anybody that asks, and he has helped other enthusiasts to achieve their dreams with his help.
Ron joins a list of OUSCI invitees that also includes:
Greg Davidson, 2010 Chevrolet Camaro
Karl Dunn, 2007 Ford Mustang
Dale Akuszewski, 1964 Sunbeam Tiger
Paul Welch, 1978 Pontiac Trans Am
Cliff Elliott, 2011 Ford Mustang
Matt Jamojedney, 2003 BMW M3
Herb Stuart, 1967 Mercury Cougar
Brian Davis, 1999 Pontiac Trans Am
Pedro Gonzales, 1979 Pontiac Trans Am
As the field takes shape, the opportunities to get an invite continue to diminish. The next qualifying event is next month's Sandhills Open Road Challenge, which is already sold out. That means there are only three opportunities left to qualify for the 2012 OPTIMA Ultimate Street Car Invitational, if you're not signed up for SORC already. Those events are:
Holley's LSFest- Sept. 7-9th, Bowling Green, KY
Silver State Classic Challenge- Sept. 12-16th, Ely, NV
Lingenfelter Performance Engineering Nationals- Sept. 21-23rd, Norwalk, OH
If you'd like to watch all the past TV coverage from this iconic event, add the OPTIMA Network on Amazon Fire TV and watch any shows on-demand!