Sandhills Open Road Challenge 2012 Album One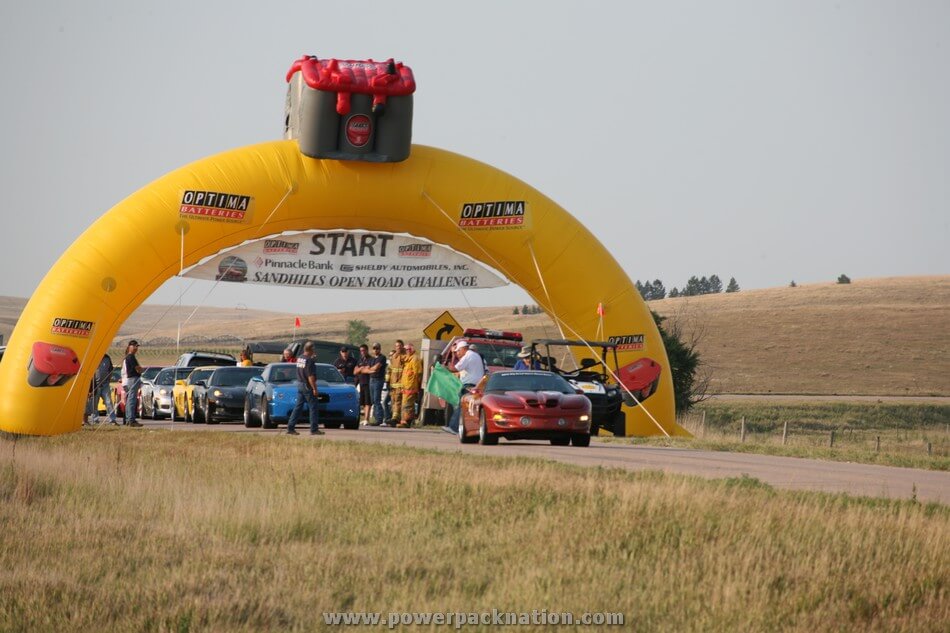 Events
Sponsor

OPTIMA Batteries

Location

Arnold, Nebraska
The Sandhills Open Road Challenge takes place each year on the roads near Arnold, Nebraska. If you've never heard of Arnold before, that's the reason why they can run an event like this out there. It's quite literally close to nowhere. In fact, the hotel options are so few, that most out-of-town competitors typically stay in someone's home.

On Friday, many of the competitors head out to the 1/2-mile and 1-mile shootouts. In 2012, John Schmidt's 2008 Corvette (Car #8) was crowned King of the Hill, posting a top pass of 196.3 mph. Eric Schmidt's 1989 Corvette (#11) ran 161.2 mph in the 1/2-mile to be crowned King of the Hill for the 1/2-mile. Jimi Day's 1969 AMC AMX (#615) was the most consistent car in the shootout, making runs of 147.3, 147.3 and 147 mph. John Sandahl's 2009 Corvette (922) went 196.7 mph in the mile, to be crowned the Street Champion in that event.

Mike Hill's 2009 Corvette (#290) was the most-consistent in the 1/2-mile, running identical 139.2-mph trap speeds. Ryan Furstenau's 2001 Dodge Viper (#198) was the 1/2-mile street champion, with a top speed of 157 mph. You can learn more about the Sandhills Open Road Challenge here.