Schwartz Performance's OPTIMA-Equipped Ultima GTR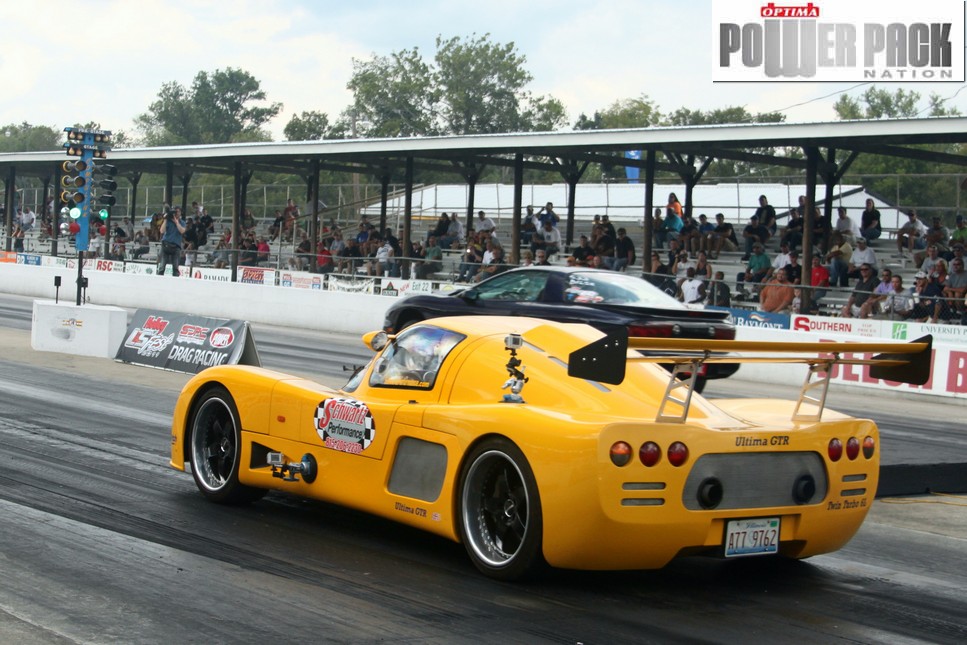 Cars
Sponsor

OPTIMA Batteries

Location

Glendale, WI
When OPTIMA Jim squeezed into Schwartz Performance's 2002 Ultima GTR during a Sports Illustrated photo shoot, it was far from his first encounter with this impressive machine. Jim actually photographed this car for March 2005 cover of Kit Car magazine back in 2004 and while much on the car has changed since then, one constant has remained- an OPTIMA battery.
When the story on this Ultima GTR first ran, the car was running 10.80s in the quarter mile at 133 mph and hitting a top speed of 196 mph. The Ultima can now hit 150 mph in the quarter mile, 211 mph in the standing mile and top out at 236 mph.
Even though this car has picked up plenty of accolades along the way, including winning the 0-200-0 Speed-Stop Challenge at the 2006 Silver State Classic, the Ultima remains a very streetable car and was actually driven to OPTIMA World Headquarters for the May magazine shoot. Even more impressive is the fact that this (now) twin turbo-powered machine can knock down 23 mpg on the highway, not too shabby!
Of course the downside to owning a car like this (and there is always a downside) is the limited space inside. Speed is the priority in this machine, coming at the expense of comfort. Don't let OPTIMA Jim's size fool you though, most normal-sized people can fit in this car and subsequently, get themselves into all kinds of trouble.