Scott Sengpiel's 1993 Mazda RX-7 | 2013 OUSCI Recap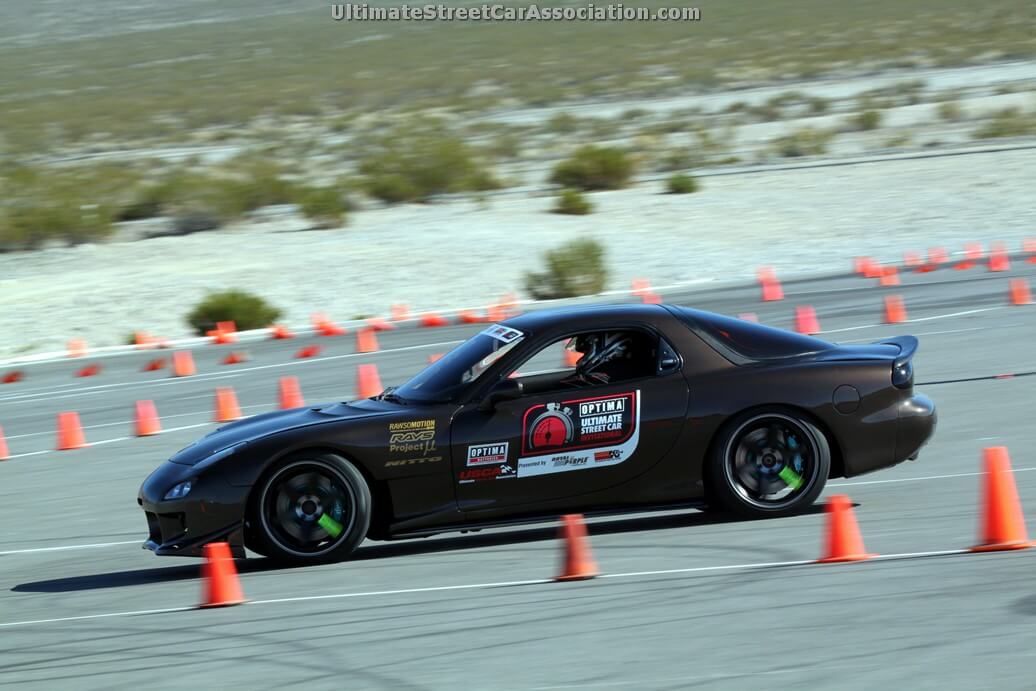 Ultimate Streetcar
Sponsor

OPTIMA Batteries

Location

Las Vegas, NV
The durability and performance of GM's LS engine has made it not only a popular candidate for engine swaps in the automotive aftermarket, but a familiar upgrade in the OUSCI field. Scott Sengpiel's 1993 Mazda RX-7 joins Andrew Molina's LS-swapped RX-7 among those that have made it to the OPTIMA Ultimate Street Car Invitational, presented by Royal Purple and K&N Filters. Unfortunately, Sengpiel did not complete the Detroit Speed Road Rally, so his RX-7 participated in the Exhibition class.
Had he been eligible for prizes, Sengpiel would've placed around 30th position in nearly all the events, which is about how he expected he would do. Sengpiel tells us he really would've benefited from more track time, as he felt like he was chasing his set-up all day long. Unfortunately, Scott's schedule didn't allow such preparation this year, as he was traveling all the way up to the event and had no time to do any proper track set-up (more camber and proper corner balance are on the top of his to-do list when time does allow it).
Sengpiel cites Brian Hobaugh's '65 Corvette as the car that was most-impressive in the event. "I knew it was quick," he said, "but I had no idea how well it was set up and how well it performed." Subsequently, Scott's advice to future OUSCI competitors reflects his experience in this year's event- "Get as much track time as you can and get a solid set up in the car before you come out," says Sengpiel.
If you'd like to see more of Scott's car and some very cool coverage of the event, check out Speedhunter's 2013 OUSCI coverage.