Second Group of OUSCI Invitees Revealed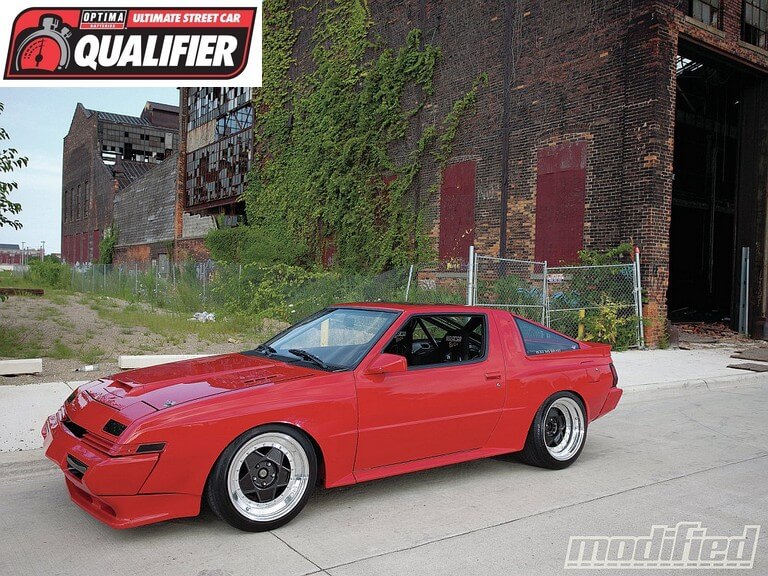 Ultimate Streetcar
Sponsor

OPTIMA Batteries

Location

Pahrump, NV
OPTIMA Batteries, the global leader in high-performance automotive and marine batteries, continues to set the field for the sixth annual OPTIMA Ultimate Street Car Invitational, presented by K&N Filters and Royal Purple Synthetic Oil, by revealing the highly-anticipated next round of 2013 drivers and vehicles.
The latest group of vehicles to be selected includes a strong representation across all segments. The following participants have been invited to compete in this year's OPTIMA Ultimate Street Car Invitational:
Rick Hoback (2007 BMW M6)
Steve Mott (2003 Nissan 350Z)
Bruce Raymond (2006 Pontiac GTO)
Dr. Mark Capener (2013 Dodge Viper)
John Lazorack (1988 Chrysler Conquest)
John Condren (1991 Porsche 965)
James Stancel (2014 Mercedes Benz SLS Black Series)
James Clay (1995 BMW M3 Wagon)
Chris Smith (1970 Chevy C-10)
Todd Earsley (2003 Mitsubishi Evo)
All of these vehicles will also be on display in the Silver lot in front of the South Hall at the 2013 SEMA show prior to the running of the OPTIMA Ultimate Street Car Invitational event. This year's field of competitors are really bringing huge horsepower to the table, with several competitors (including Dr. Mark Capener's 2013 Viper with a twin-turbo setup and James Stancel's 2014 Mercedes SLS Black Series) boasting over 1,000 horses. More power has been added to both John Lazorack's '88 Conquest and Chris Smith's '70 C-10 pickup through swapping in modified GM LS-Series V-8s. While most of the participants are new to this event, a select few are returning with different vehicles.
Todd Earsley has completely re-engineered his 2003 Mitsubishi, which placed third in last year's event. He expects to place even higher as a result of the new upgrades. Earsley's partner Kevin Dubois told us "We took the whole car apart and improved every part of it after last year's event. It's a completely different car now. After finishing third last year, we knew what we'd have to do to step up, and we've done all that and more. We really want to be the first import to win this event."
Chris Smith's C10 has undergone a similar ground-up rebuild, and he claims "It's so much better than it was last year, I can't wait to get out there and compete with it. It has more power, better suspension, improved braking, more grip in the corners, and less weight. It's a blast to drive."
Throughout 2013, OPTIMA Batteries has completed nine qualifying events, many of which follow the same multi-dimensional format as the OUSCI. At the conclusion of each of these events, select enthusiasts have received invitations to participate in the Invitational event taking place the day after the SEMA show. The OPTIMA Ultimate Street Car Invitational will take place at Spring Mountain Motor Resort and Country Club, a state-of-the-art racing facility in Pahrump, Nevada, on Saturday, November 9th. The event will once again be filmed for television and will air later on a national TV network.
Talent and Intensity
"The wide range and diversity of vehicles and participants will keep the intensity level high," says Cam Douglass, Director of Product Development and Marketing for OPTIMA Batteries. "We'll see flyweight cars with small, turbocharged engines, and heavier vehicles with huge V-8s. There are vintage domestic muscle cars and brand new, high-tech European and Japanese imports. What driver and car will ultimately win the day? It remains to be seen, and we are as anxious as the participants and on-site spectators to see how it all plays out."
In addition to competing in the OPTIMA Invitational event, participants also get an automatic invitation to feature their vehicle at the 2013 SEMA Show, the premier automotive specialty products trade event in the world.
Final Chance for an Invitation
There is still one final opportunity to secure a spot in this year's OPTIMA Ultimate Street Car Invitational. As in years past, a committee made up of OPTIMA Batteries and industry representatives will walk the SEMA Show floor in Las Vegas, looking for the best potential competitors across all vehicle segments. The final search will be promoted during the SEMA show, and the final "Golden Ticket" invitations will be awarded Thursday, November 7th during an 11AM PST press conference in the OPTIMA Batteries booth (#22755).
For more information on OPTIMA Ultimate Street Car Invitational participants, official rules and ticket purchase information, please visit www.DriveOPTIMA.com
2013 OPTIMA Ultimate Street Car Invitational Event Details
The OPTIMA Ultimate Street Car Invitational activities will offer something for every fan, with the BFGoodrich Hot Lap Challenge, Ridetech Street Challenge Autocross, Wilwood Disc Brakes Speed Stop Challenge and the Lingenfelter Performance and Design Challenge all bringing different aspects to each participant's overall score. The Detroit Speed and Engineering Road Rally will occur the day before, following the close of the SEMA Show. All participating vehicles will have to pass the scrutiny of the Centerforce Tech Inspection prior to competing to ensure safety.
2013 OPTIMA Ultimate Street Car Invitational Event Sponsors
The OPTIMA Ultimate Street Car Invitational is presented by Royal Purple Synthetic Oil and K&N Filters. This year's event sponsors are BFGoodrich Tires, Detroit Speed and Engineering, Lingenfelter Performance Engineering, Ridetech and Wilwood Disc Brakes. And finally, associate sponsors include Magnaflow Performance Exhaust, The Roadster Shop, Centerforce Performance Clutch, MAC Tools and Jet-Hot Coatings.