Second Wave of Competitors Announced for 2014 OPTIMA Ultimate Street Car Invitational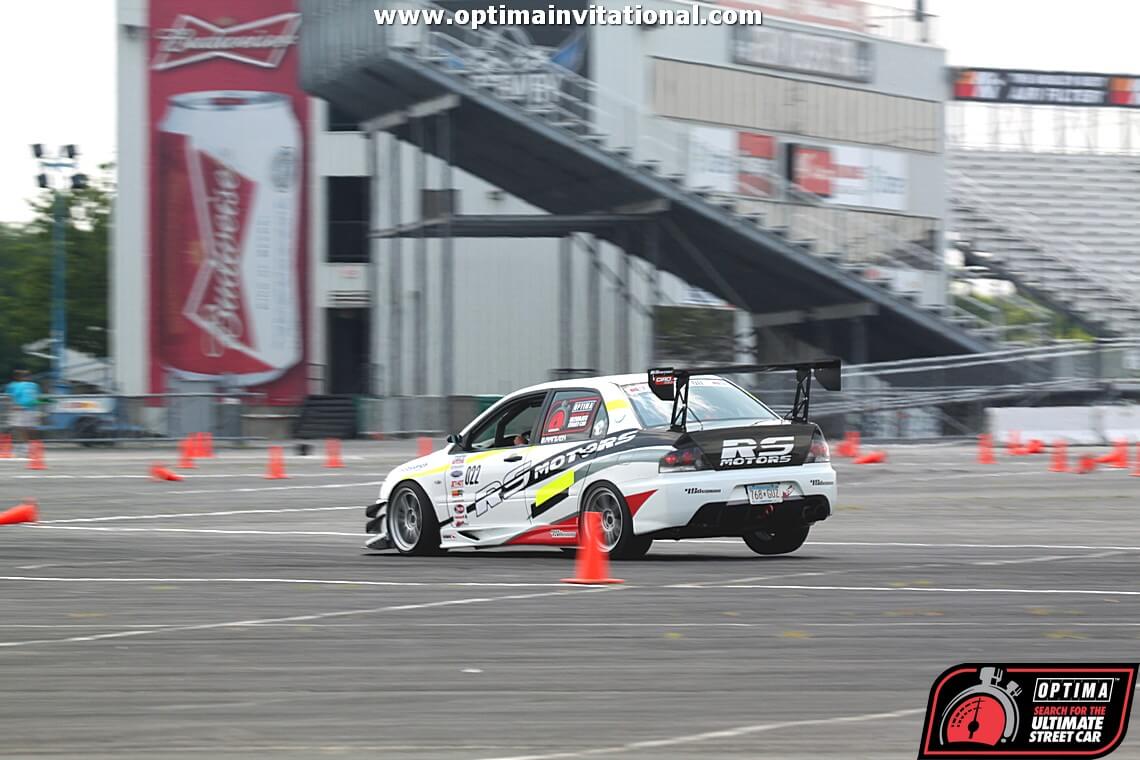 Ultimate Streetcar
Sponsor

K&N Filters

Location

Las Vegas, NV
OPTIMA Batteries today announced 57 new invitees who will be competing at the seventh annual OPTIMA Ultimate Street Car Invitational. The largest-ever field of competitors, with more than 90 to date, will take to the track at the Las Vegas Motor Speedway (LVMS) on November 8th and 9th, following the SEMA show. If you missed seeing this iconic event in-person, watch the TV coverage free, anytime on the OPTIMA Network on Amazon Fire TV.
Some of the following drivers were invited based on their performance over several events that took place during the 2014 OPTIMA Search for the Ultimate Street Car series, at iconic tracks across the country. The majority in this group of invitees are special cars that have been identified throughout the year by industry insiders and/or OPTIMA Batteries. Each of these dedicated and talented drivers have accepted invitations to participate in the season-ending championship event in Las Vegas:
Ron Adee (2009 Nissan GT-R)
Dan Ballard (1972 Chevrolet Nova)
Dr. Mark Capener (2011 Lamborghini Gallardo)
Joe Escobar (1974 Ford Pinto)

Hal Baer (1969 Ford Mustang)
Mike Cavanah (1966 Chevrolet Chevelle)
Zane Cullen (2012 Chevrolet Corvette)
Matt Dowd (1967 Ford Mustang)
Sam Farrington (1966 Chevrolet Chevelle)

Shawn Carroll (2008 Mitsubishi Evo X)
Cliff Elliott (2011 Ford Mustang)
Randall Farless (1996 Nissan 240SX)
Marcel Horn (2014 Volkswagen Golf)
Paul Kobza (2008 Mercedes-Benz CLK63 AMG)
Chris Jacobs (2010 Chevrolet Camaro)
JF Launier (1964 Buick Riviera)
Steve Loudin (2008 Dodge Viper)
Caesar Martinez (1966 Ford Mustang)
Ed Moss (1967 Ford Mustang)
Jose' Munguia (2005 Acura RSX)
Andrew Nier (2012 Ford Mustang GT)
Alan Palmer (1959 Chevrolet Corvette)
Gordon Phillips (1955 Chevrolet Bel Air)
Chris Porter (1986 Porsche 944)
Herman Porter (1985 Porsche 911)
Scott Sengpiel (1993 Mazda RX-7)
James Shipka (1967 Chevrolet Camaro)
Chris Smith (1967 Chevrolet C-10)
Justin Stone (2015 Subaru WRX)
Dave Tucci (1970 Ford Mustang)
Bret Voelkel (1967 Chevrolet Camaro)
Ryan Volk (2014 Ford Mustang)
Jonathan Ward (1948 Buick Super)
Larry Woo (2012 Porsche 911 Turbo S)

Steve Collins (2013 Cadillac CTS-V Coupe)
Tom Farrington (1973 Oldsmobile Vista Cruiser)
Cris Gonzalez (1970 Dodge Challenger)
Rick Hoback (1999 Chevrolet Corvette)
Randy Johnson (1973 Chevrolet Camaro)
Rodger Lee (1970 Chevrolet Chevelle)
Ryan Mathews (2012 Chevrolet Camaro)
Bob Michaels (2014 Chevrolet Corvette)
Aaron Oberle (1965 Chevrolet Chevelle)
Monty Pack (2011 Porsche 911 GT3 RS)
Rhett Panter (2000 Acura Integra GS-R)
Zeke Peterson (2001 Volkswagen GTI)
Murray Pfaff (2002 Mini Cooper)
Jordan Priestley (2011 Chevrolet Camaro)
Joey Seely (2007 Porsche 997 Twin Turbo)
Greg Schneider (1966 Chevrolet Chevelle)
Mark Stielow (1969 Chevrolet Camaro)
Timothy Strange (1968 Chevrolet Camaro)
James Stancel (2012 Mercedes-Benz C63 AMG)
Ken Suen (2013 Honda Civic)
Billy Utley (1972 Chevrolet Nova)
Robert Wilson (2014 Volkswagen SCR1)
Bradley Yonkers (2002 Chevrolet Corvette)
2013 Champion Brian Hobaugh will be defending the title he won last year in his 1965 Chevrolet Corvette.
All of these competing vehicles will be on display in either the OPTIMA booth in the Las Vegas Convention Center Central Hall ( booth #22755) or the all-new "OPTIMA Street Car Alley" located between the Westgate Hotel and Casino (formerly the Las Vegas Hotel) and the Las Vegas Convention Center North Hall. This is an area many SEMA Show attendees are familiar with crossing as they walk from the host hotel to the Convention Center.
2014 marks several important firsts for the OPTIMA Ultimate Street Car Invitational. The event will be held at Las Vegas Motor Speedway (LVMS) for the first time, and will take place over two days (November 8th-9th) where it has previously been a single-day event. Also debuting this year is an exciting new format for the RideTech Autocross competition, where symmetrical side-by-side courses will be laid out to allow for vehicles to compete at the same time on identical mirrored courses. The quickest time posted by each vehicle will ultimately be counted toward their final score, whether it occurs on the right side or left side course.
"What we've done this year is re-evaluate the entire competition, based on the new location and the opportunities it presented us," said Cam Douglass, Director of Product Development and Marketing for OPTIMA Batteries. "As a result of the move to the LVMS facility, we have expanded the event in almost every way. From the amount of vehicles competing, to the new side-by-side autocross format, to the expanded midway and greater capacity for spectators, every aspect of the event has grown. We are very enthusiastic about the growth we've been able to bring to the Invitational, and we are anxious to see the impact of the expansion on the competition."
There are still more vehicles to be selected. A committee made up of OPTIMA Batteries and industry representatives will walk the SEMA Show floor in Las Vegas, and will identify and notify 20 "Golden Ticket" selectees prior to the OPTIMA Batteries press conference taking place on Thursday, November 6th at 1:30pm PST. The final group of ten participants selected from these 20 nominees will be announced at that time.
The OPTIMA Invitational activities at Las Vegas Motor Speedway will offer something for every fan, with the BFGoodrich Hot Lap Challenge, RideTech Street Challenge Autocross, Wilwood Disc Brakes Speed Stop Challenge, Lingenfelter Performance Design & Engineering Challenge and the Detroit Speed and Engineering Road Rally all bringing different aspects to each participant's overall score. All participating vehicles will have to pass the scrutiny of the Tech Inspection prior to competing to ensure safety.
The Pace/Chase vehicle for this year's event is a 2007 Porsche GT3-RS, which has been outfitted with several performance upgrades. It is provided by Red Line Synthetic Oil and will be piloted by Grand Am Sports Car Challenge Series driver James Clay.
The 2014 OPTIMA Ultimate Street Car Invitational is presented by K&N Filters. This year's event sponsors are BFGoodrich Tires, Detroit Speed, Lingenfelter Performance Engineering, Ridetech and Wilwood Disc Brakes. And finally, associate sponsors include Jet-Hot Coatings, Red Line Synthetic Oil, and Snap-On.
For a taste of the excitement, check out the OPTIMA Network, a free download for Amazon Fire TV.