Seven Events Into Our Search for the Ultimate Street Car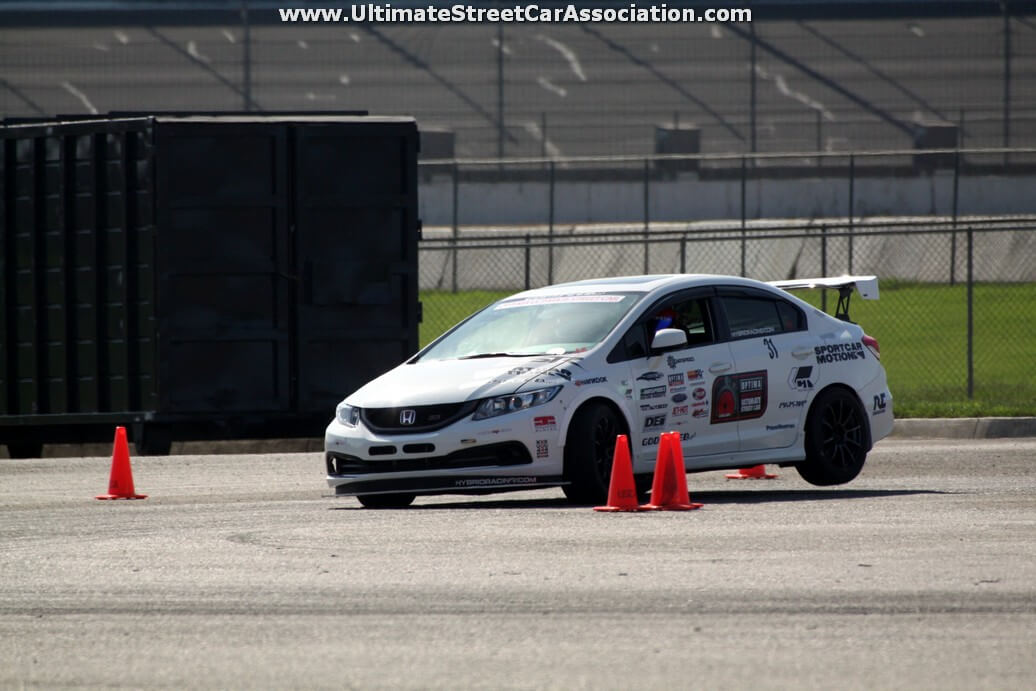 Ultimate Streetcar
Sponsor

OPTIMA Batteries

Location

Nationwide
One would think that after seven of the ten qualifying events in OPTIMA's Search for the Ultimate Street Car, that quite a bit of things would be decided. To some degree, that is true, as 31 invitations have been handed out already to the OPTIMA Ultimate Street Car Invitational (OUSCI). If you haven't looked at the field so far and you're hoping your car will be the needle in the SEMA haystack that gets selected for a golden ticket invite, you'd better take a look, especially if your car is a Camaro, Corvette or GT-R, as the field is already flush with those entries. If you can get your car into the SEMA Show, you don't want to rely on hoping your car get selected from the show for the OUSCI, because the odds of that happening are remote, even by Vegas standards. The best way into the OUSCI is still through a qualifying event.
Just three of those events remain, one of which (Pittsburgh) is a double-points event. Two other double-points events have already been run at Portland and St. Louis, with James Shipka and Chris Porter being the only two competitors not in the OUSCI field yet, who have competed in two of the double-points events. This is significant, because if they compete in and complete the third in Pittsburgh, it will essentially lock them in for the field based on points (and one would likely be the leader in GT3K as well). However, if either does not elect to run in any of the remaining events and does not improve their total points for the season, the door will be left open for someone to get past them and potentially, a lot of folks.
Even if someone has never competed in any of the qualifying events, there is a realistic opportunity for someone to rack up as much as 463 points in the remaining three events. This is based on the fact that Todd Earsley scored 119 points in the Texas event, but lost the tiebreaker to Steve Kelper and Jane Thurmond scored 225.4 points at Portland, but still finished second to Dan Livezey. Since others have already done it, that means it is not out of the question for someone to post a score of 119 points at both Michigan and Sebring and 225.4 at Pittsburgh and not win any of those events, giving them 463.4 points, which would put them ahead of both Porter (421.77 points) and Shipka (430.33 points) in season-long points. However, it is probably not possible for 20 other first-time competitors to post such numbers in the final three events, knocking Shipka and Porter from the top-20 entirely. That doesn't mean they are totally out of the woods though.
There are 21 other competitors who ran at the St. Louis double-points event, who have not yet received an invitation to the OUSCI (and 14 more from Portland). If 20 of those 35 competitors ran well across all three classes, at Pittsburgh and had enough points in one other qualifier, the math suggests they could knock out both Porter and Shipka. If the two at the top aren't safe, then no one behind them in the standings has much breathing room at this point.
The reality is that a lot of things would have to fall into place for that scenario to happen, including a surge in participants in the under-3000 pound (GT2K) and AWD classes, but the math is still out there. Porter and Shipka can eliminate that by simply completing the Pittsburgh event, so they are as close to a lock for the OUSCI based on points, as anyone can be right now. Joe Escobar isn't far behind them, leading the GT2K class in points right now with just under 400 points in three events. However, as the math has already shown, a newcomer can come in to GT2K and knock Escobar off the top spot in the remaining three events. Since Escobar is based on the West Coast, it is unlikely he will make the trek to Pittsburgh for the double-points event, but there is a good chance he will still make the field based on points, even if he isn't the GT2K leader by season's end.
For those not familiar with Escobar, he drives a 1974 Ford Pinto. It isn't the fastest car on the track or the most-heavily modified in the eyes of the Lingenfelter Performance Engineering Style Design judges. However, if he makes it into the OUSCI on points (which he seems to have a strong chance of doing), it will prove beyond a doubt that you don't need to be a national champion autocrosser or have a six-figure build to make it into the OUSCI, you just need to get out and compete.
Of the remaining uninvited cars in the top-20 in points, both Ken Thwaits and Karl Dunn have already been invited to the OUSCI in other cars (points follow cars, not drivers), so if they qualify in one or more other vehicles based on points, they will have to decide which one they want to run in Las Vegas, which opens up a position in the point standings for guys like Ken Suen (pictured), who is currently on the outside of the points bubble, looking in. The same would be true for Bryan Johnson, who is currently in 22nd position overall. Johnson accumulated all of his points in the double-points event at St. Louis, but it drives home the fact that an entrant to the OUSCI based on points will have to run in more than one event. In fact, every car in the top-20 in points right now has already run at least three events (or a double points event and one other).
Opportunity still exists in the remaining three events for anyone and everyone who wants to participate, although there seems to be more opportunity for those who can weigh in at less than 3,000 pounds or have all-wheel drive vehicles. The AWD competitors in St. Louis proved four cars in a class can score more than 200 points in a double-points event. If any of the five cars in AWD and GT2K who have run in double-points events already, but have not yet qualified with class wins complete the Pittsburgh event, they'll probably be a lock for the OUSCI, regardless of where they finish. Add in the possibility that the TV series airing may draw out new participants to Michigan, Sebring and Pittsburgh and things begin to look far from settled for anyone who is not already comfortably inside the top-20 with plans to run in at least one more event. There are more than a few well-known names not on that list, including plenty of past OUSCI competitors- Pozzi, Finch, Sokulski, Langford, Elliot and Hoback, just to name a few.
If someone wanted to set a goal as their target to land inside the top-20 after all ten events have ended, that number might be somewhere around 400 points. Three competitors are there already and about 13 more are a single event away from reaching that mark. If that total seems high, consider that if Bryan Johnson ran at Pittsburgh and only scored 200 points, that would put him at 411.33 for the season in two double-point events. He is currently in 22nd place and there are plenty of folks nipping at his heels. Pittsburgh seems more important every time we look at the standings!
Have you registered for an upcoming qualifying event yet? Even if you don't think you'll make the OUSCI on points, you'll still have a great time at the remaining events and you'll probably end up on OPTIMA's Search for the Ultimate Street Car TV show that is airing on MAVTV every Friday and Saturday night at 8PM ET. KN Filters is also handing out three more Spirit of the Event invitations, so opportunity still exists for every entry. Get out there and have a great time. We'll be looking for you!