So Who Won the 91 MPH Class at the 2011 Sandhills Open Road Race?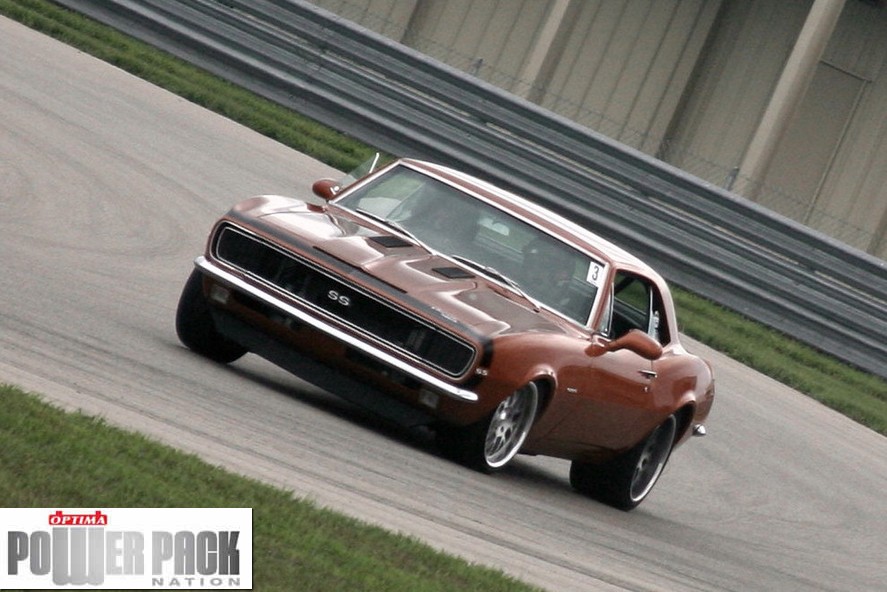 Events
Sponsor

OPTIMA Batteries

Location

Arnold, NE
As regular readers of the Power Source blog know, OPTIMA invited a group of industry influencers to what we like to call a "Power Summit" in the middle of Nebraska. As part of this event, these folks participated in hot-lapping sessions at Motorsports Park Hastings, as well as the Sandhills Open Road Challenge (SORC).
OPTIMA brought so many competitors to the SORC, that they were given their own 91mph class. In this class, competitors attempt to average a speed of 91mph over two legs of an open road course, which measures 28.7 miles in one direction and 26.6 miles in the other direction.
After attrition of various sorts took it's toll, 14 cars were able to finish the race, gunning for that perfect time of 36 minutes and 27.692 seconds. As the picture in this blog suggests, JB Granger topped the finishers, missing the mark by just -.354 seconds in his 1967 Camaro. In second place, Bill Howell missed the mark in his 1972 Dodge Charger by just +1.760 seconds. Tom McBride rounded out the top-three by driving a 1970 Ford Fairlane to within +2.444 seconds of his target time.
The rest of the field finished as follows:
4th Albert Melchior 1973 Trans Am -4.098 seconds
5th Jimi Day 2010 Mustang +4.246 seconds
6th Brian Finch Borrowed C5 +4.814 seconds
7th Steven Rupp 1968 Camaro +5.417 seconds
8th Stan Wilson 2010 Challenger +5.675 seconds
9th Tom Farrington 1966 Chevelle +9.208 seconds
10th Tom Tomlinson 1999 Firebird +10.960 seconds
11th John Parsons 2007 Corvette +23.793 seconds
12th Michael Copeland 2010 Corvette -34.528 seconds
13th Kyle Tucker 1969 Camaro +1:08.693
14th Cheryl Herrick 1979 Malibu +1:59.367
Congratulations to all competitors and thank you for your willingness to be a part of our Power Summit and the Sandhills Open Road Challenge. See a video about this incredible event here.