Sponsors- You want 'em, but how do you get 'em?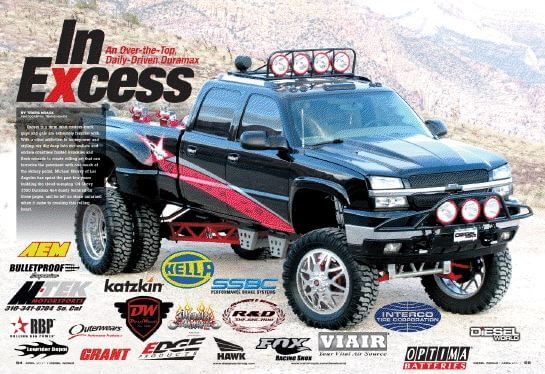 Trucks
Sponsor

OPTIMA Batteries

Location

Milwaukee, WI
As if Michael Murray's '04 Chevrolet Silverado wasn't impressive enough, check out all the sponsor logos in that picture! How on earth does someone end up with so many sponsors? We don't have all the answers, but we can give you a start.
Companies want to see bang for their buck. If you want a company to sponsor your truck, so you can go play in the mud on your back 40, you probably won't get much support. Magazines, car shows, races, television, and the Internet can all be high-profile ways to expose your ride and get potential sponsors interested in your project.
Michael Murray's Silverado gets things started with dual OPTIMA Group 78 REDTOP batteries and was featured in the June 2010 issue of 8-Lug magazine and again in the April 2011 issue of Diesel World magazine. So how can you get OPTIMA to step up to the sponsorship plate? The first thing all OPTIMA-sponsored applicants need to do is fill out a sponsorship form.
OPTIMA has different sponsorships for events, SEMA projects, motorsports and marine applicants, so you'll need to pick the one that best fits your project. You can find links to our forms at the bottom of this page. Remember, people who receive sponsorship support are expected to represent their sponsors in a professional manner. We literally receive thousands of sponsorship applications and we know the situation is the same for many other companies. Be professional and take your time. Fill out your sponsorship forms completely and take the time to double-check your grammar. Good luck!