Team Kallita Lends a Helping Hand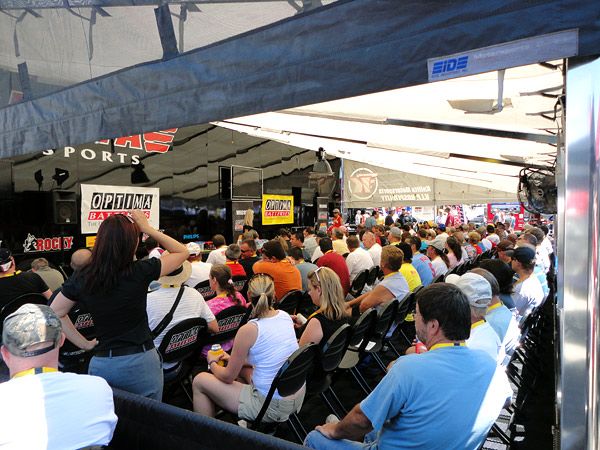 Cars
Sponsor

Location
There is no denying that sponsoring an NHRA team is very cool. For OPTIMA, sponsoring
Team Kalitta
is about more than just showing up on race day, to partake in a nice spread of food in the VIP tent and getting close to the action. OPTIMA uses the appeal of NHRA racing and the hospitality of Team Kalitta, to host training sessions for our retail partners.
The training session at Route 66 was one of our largest, with more than 150 retail partners in attendance. Even though many of our retail partners have forgotten more about cars than most folks will ever know, we make no assumptions when running these programs. We cover the basics from explaining the differences between RedTops, YellowTops BlueTops, to more advanced explanations on how to recover deeply-discharged batteries.
The fact that we also get to watch Dave Grubnic, Jeff Arend Doug Kalitta hustle down the track is just icing on the cake. Rubbing elbows with racing legend, Connie Kalitta, is pretty cool too!