The 2014 OPTIMA Ultimate Street Car Invitational Field Takes Shape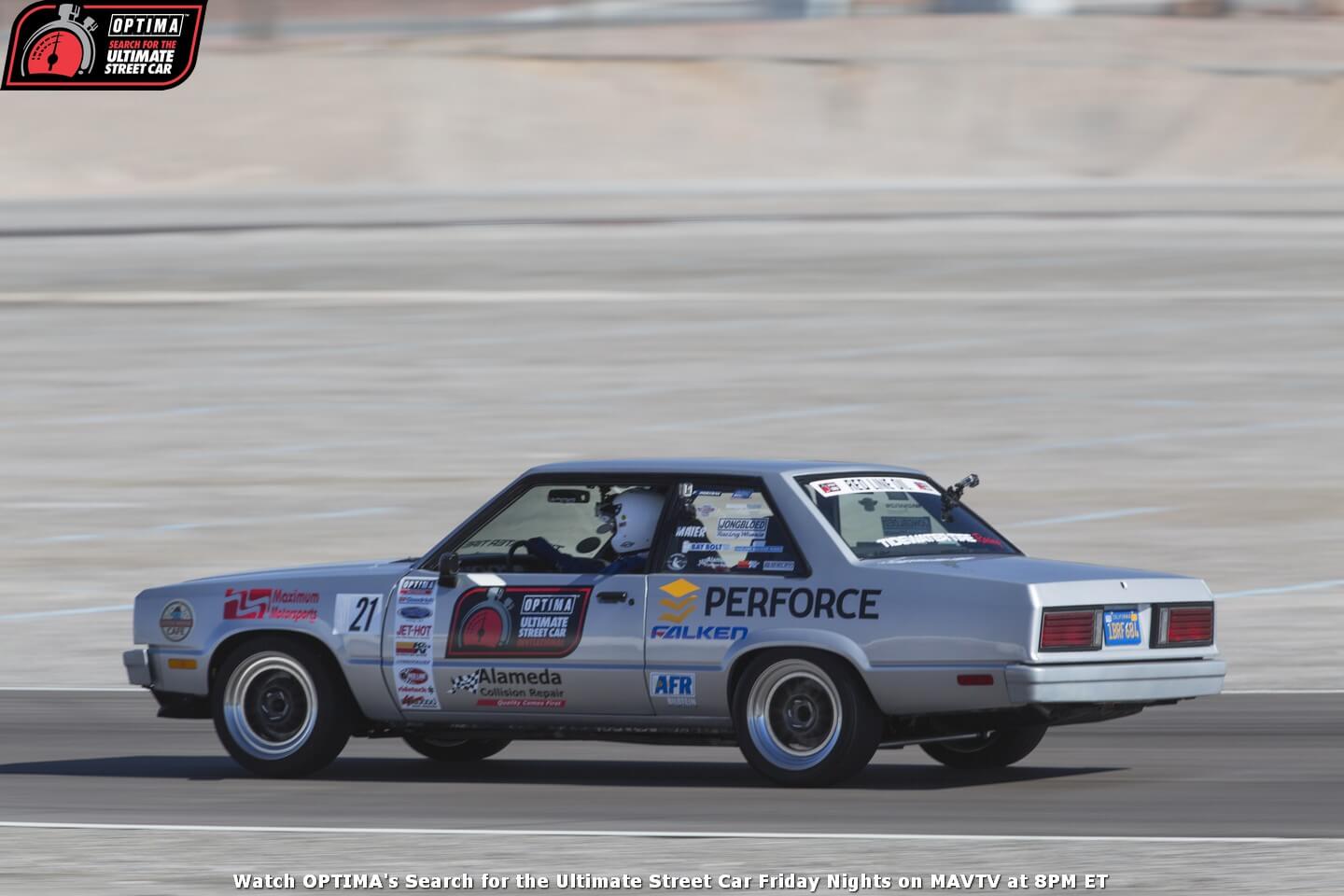 Ultimate Streetcar
Sponsor

OPTIMA Batteries

Location

Salinas, CA
We're only one event into the ten-event OPTIMA Search for the Ultimate Street Car series and already, the cars qualifying for the 2014 OPTIMA Ultimate Street Car Invitational (OUSCI) represent the very far reaches of the automotive aftermarket. We'll offer up more details on these contenders in the coming weeks and months leading up to the 2014 OUSCI, but just from eyeballing the five qualifiers who emerged from the first USCA event at Laguna Seca, it's clear that anyone and everyone with a well-built street car or truck has a shot at getting into the OUSCI field.
The series groups competitors into three classes for the 2014 season- two-wheel drive and over 3,000 pounds, two-wheel drive and under 3,000 pounds and all-wheel drive. Each class at each event can potentially send at least one qualifier (or two, in the event of a tie) to the OUSCI, so the opportunities are there for all makes and models. We want to make sure the final official results are absolutely perfect before posting the finishing order, but we can announce which competitors have been invited to the 2014 OUSCI-
Mike Maier's 1966 Ford Mustang
Mark Frazier's 1971 Datsun 240Z
Ricky Kwan's 2012 Nissan GT-R
Betim Berisha's 2011 Porsche 911TT
Martin Pond's 1980 Ford Fairmont (pictured)
Add 2013 OUSCI Champion Brian Hobaugh's 1965 Corvette to the mix and we're already talking about a field representing five different makes, six different models, three continents and more than four decades of automotive history. Likewise, these cars also run the spectrum from backyard budget builds to high-dollar, state-of-the-art, tuned exotics. Three of these qualifiers are OUSCI veterans, while two are newcomers. We will be posting previews of all of their vehicles soon, to give OUSCI fans a more in-depth look at the field for 2014, so stay tuned!
Going into the event, there were concerns about the noise restrictions at Mazda Raceway Laguna Seca, a restriction USCA competitors won't have to worry about anywhere else. However, Event Director, Jimi Day tells us there were only 15 noise violations on Sunday and none of the competitors were sent home early due to noise violations. All told, competitors in the event made 882 passes in the RideTech Autocross and Wilwood Speed/Stop Challenge and turned 1,420 laps in the BFGoodrich Hot Lap Challenge. OUSCI veteran said track time was definitely not an issue. "The final track sessions had only one or two cars," said Shipka. "Everyone had every lap they could've asked for."
OPTIMA's Search for the Ultimate Street Car is just getting started. The next qualifier is at Texas Motor Speedway.and it's less than two weeks away! As with the event at Mazda Raceway Laguna Seca, MavTV will be on-site filming the entire weekend's events for the forthcoming TV series and more contenders will be vying for their chance to get invited to the 2014 SEMA Show and the OPTIMA Ultimate Street Car Invitational.
If you've always wanted to get in on some of the world's most-iconic tracks, get on TV and get in on the action, there's never been a better time. Sign up to run in the series today and we could be announcing you as the next qualifier for the OPTIMA Ultimate Street Car Invitational!