The OPTIMA Mailbox- Does OPTIMA Make Batteries for Harley-Davidsons?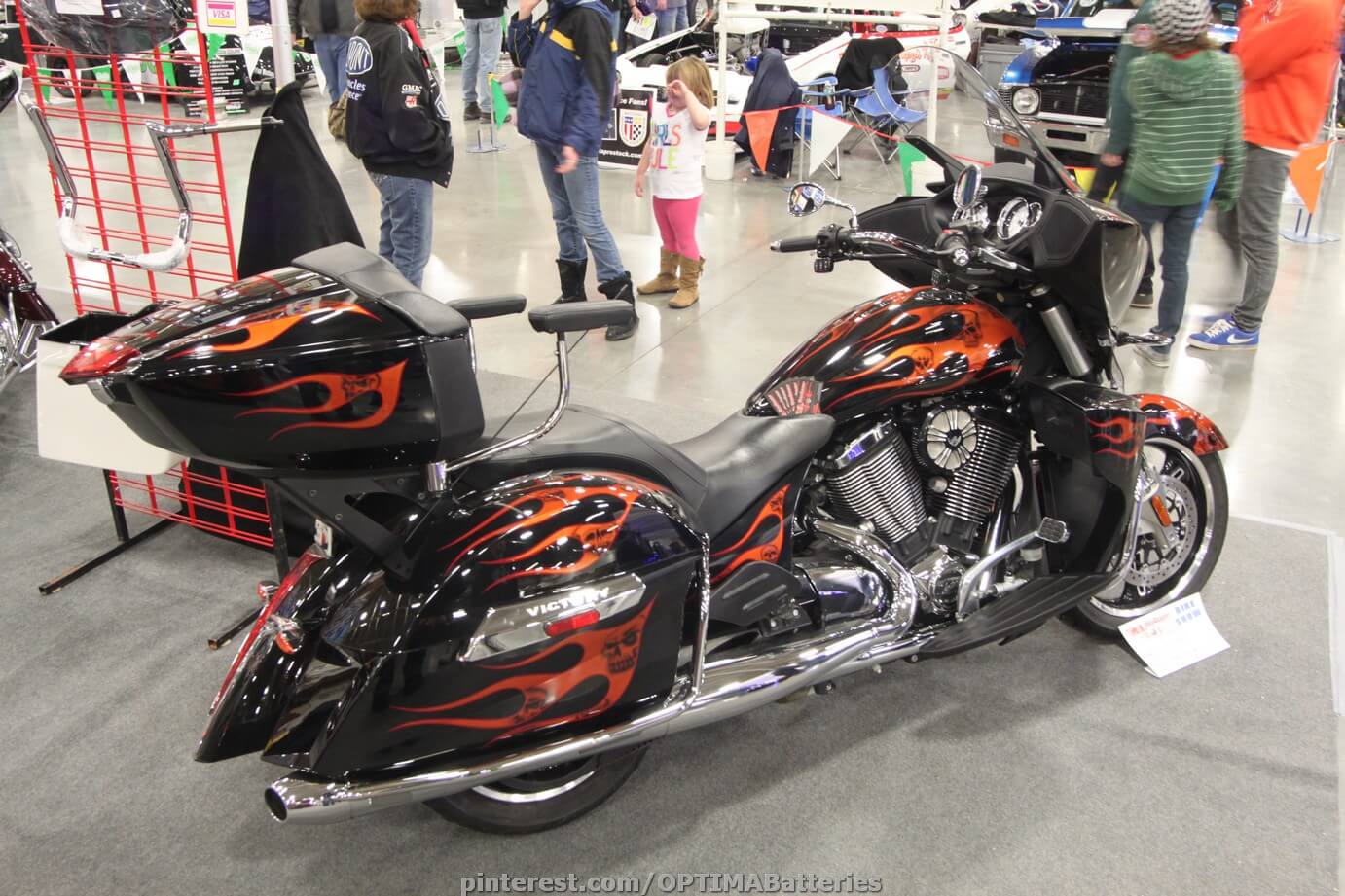 Powersports
Sponsor

OPTIMA Batteries

Location

Glendale, WI
We print our toll-free number (1-888-8-OPTIMA) and e-mail address (info@optimabatteries) on every battery we sell, but some folks would like to have their battery questions answered here, on the Power Source blog. This week's mailbag is quite full, with a lot of great questions. Our first question comes from Mike V., who asks:
Does OPTIMA plan on making batteries for HD touring bikes in the near future or are the battery cases too small for SPIRALCELL technology?
Great question Mike and one we get quite often! Motorcyle (powersports) batteries have been our most-requested product for a very long time and we can finally announce that OPTIMA offers ORANGETOP Lithium batteries in six different sizes, covering more than 95% of the powersports market, including motorcycles, ATVs, UTVs and other powersports applications. Unfortunately for Fat Boy owners, their bikes fall into the 5% of non-fitment. Like the other OPTIMA batteries we sell, ORANGETOP Lithium batteries can be ordered online and sent directly to your front door, ready to use out of the bo, just plug and play!
Our next question comes from David G., who has a question about charging:
Can I connect more than one battery to the maintainer at same time?
Hi David, we presume you are referring to our OPTIMA Chargers Digital 400 Maintainer and Charger, although this answer may also apply to other chargers and maintainers as well. In a word- yes. In fact, we produced this parallel charging video several years ago, to explain how to recover deeply-discharged batteries that some other chargers may not recognize or charge. We use the Digital 400 to maintain the two OPTIMA batteries in a Diesel Ford Excursion, but we do so knowing it may take up to twice as long for that maintainer to fully-charge both batteries, because two batteries essentially have twice as much capacity as one battery.
Our next question is another commonly-asked question about mounting from Bill K:
Can a YELLOWTOP be mounted on it's side?
All OPTIMA batteries can be mounted in a variety of orientations, although we do not recommend mounting them upside down. If you do mount a battery on it's side, we encourage you to do so with the vent ports oriented toward the top side of the battery, if possible.
Our next question from Michael doesn't have anything to do with batteries, but we'll give it a shot anyway:
I was wondering if red diesel that was supposed to be used for the oilfield will hurt 6.0 f-250?
Michael, you should consult with your local government officials about the use of diesel fuel with dyes in it. In some areas of the country, the fuel is dyed to identify off-road use, as it may have lower or no road tax when purchased. We would suggest contacting your local Ford dealership for more information on whether or not this fuel would have any adverse effect on your engine.
Our next question from Bill has to do with fitment on commercial vehicles:
I need OPTIMA batteries for my 2007 Peterbilt with a Cummins ISX 565 engine. Can you help?
Bill, we most often see our Group 31 batteries used in large diesel engine applications, but the best place to start might be the batteries you are currently using. If they were new with the truck, they are probably the same group size as the ones you'd need to replace. You may also want to contact Peterbilt for more information.
The next question about fitment comes from Bruce and is about a much smaller engine:
How come you don't list a replacement REDTOP battery for a 2006 Ford Mustang?
Hi Bruce, there are more than 60 different BCI group battery sizes, as well as many more JIS (Asian) and DIN (European) sizes and unfortunately, we do not offer what we consider to be a direct-fit replacement for the Group 96R in your Mustang. However, many Mustang owners do use OPTIMA batteries in their vehicles in applications that we consider to be "custom fitments," using the following guidelines:
Hood Clearance – There should be at least ¾" clearance between the top of the battery terminals and the underside of the hood. When we do our fitment studies we put a ball of clay on top of the post, and VERY carefully close the hood to make sure that nothing makes contact. By measuring how much the clay is squeezed down when the hood is closed, we can know how much hood clearance we have.
Trunk/Interior Mounting – If your battery is mounted inside the passenger compartment or trunk, the battery must be vented to the outside of the vehicle. OPTIMA group DS46B24R, 27, 51, 78, 34C, 31 and H5, H6 & H7 batteries all have ports for connecting a vent hose.
Side Terminals – OPTIMA 34/78, D34/78, 75/25 and D75/25 batteries have both top and side terminals. If you are using one of these batteries in a vehicle that uses the top terminals, it is important to ensure that the side terminals can not come into contact with anything metallic (for example, the firewall or fender well), thereby causing a short. We suggest keeping the post protectors on the terminals you are not using and protecting the ones you are using, especially if things can bounce around in the trunk and come in contact with the terminals.
Battery Modifications – Cutting, drilling, trimming or otherwise modifying your OPTIMA battery may present a safety hazard and will void the warranty.
Mounting – Your OPTIMA battery must be securely mounted. The terminals are not intended to be used to secure the battery. Using the terminals in this way will damage the battery and void your warranty.
Heat – Protect your battery from high heat, such as turbochargers or exhaust manifolds
Our next question from beaverzak is more of a statement, but we'll do our best to address it:
My REDTOP battery measured 12.4 volts, but 0 CCA when load tested. I tried to charge it, but it didn't help
beaverzak's experience confirms once again, that all batteries, including OPTIMA products, are consumable items with a finite lifespan. No battery lasts indefinitely and when a battery measures decent voltage, but doesn't show any cranking amps when load-tested, it's usually time to recycle that battery and buy a new one.
Randy S asks us another fitment question about a Sandrail:
I'm building an old sandrail with a 1600 Volkswagen motor. What OPTIMA battery would I use?
Randy, that engine was used in a couple of different vehicles, including the 1970 VW Beetle. The standard replacement battery is a Group 42, which offers about 500 CCA, which is a little bit more than the 450 CCA found in our Group 51 (or DS46B24R Prius battery) YELLOWTOP batteries. That would mean from a cranking amp perspective, just about any other OPTIMA battery should have no trouble turning over your engine. However, if you plan to run significant electrical accessories, like off-road lights, a winch, a CB, a big stereo or no charging system, we would definitely recommend limiting your choices to one of our YELLOWTOP batteries.
Our final question comes from James, who asks about the condition of his eight-year old OPTIMA batteries:
I have dual OPTIMA YELLOWTOP batteries in my 1994 GMC Yukon show truck. The truck is stored in my garage on a battery maintainer during the winter. I drove the truck in May, which was the first time since the beginning of March. When I went to start the truck again in July (I did not have it hooked up to a maintainer), the truck won't start. When the battery is charged, it measures 12.7 volts, but during engine cranking, the voltage drops to 3.5 volts. Is this a sign of a bad battery, or something else? The batteries were purchased in 2006.
Hi James, as with beaverzak's situation, batteries do not last forever and it sounds like your YELLOWTOPs served you well over the past 7+ years of service and may need to be replaced. Although you didn't provide much of a description of your Yukon, if it is a show truck, we expect it might be all decked-out with a lot of nice accessories, like an upgraded stereo, car alarm, auxiliary lighting and maybe even other electrical accessories. If that is the case, YELLOWTOP batteries are definitely the right choice, but just as important, is making sure you keep those batteries topped off whenever you can. If this truck isn't your daily driver, you may want to consider keeping it on a quality battery maintenance device whenever the truck is not in use, which will help maximize performance and extend the lifespan of your batteries.