The OPTIMA sponsored Problem Child Top Fuel Hydroplane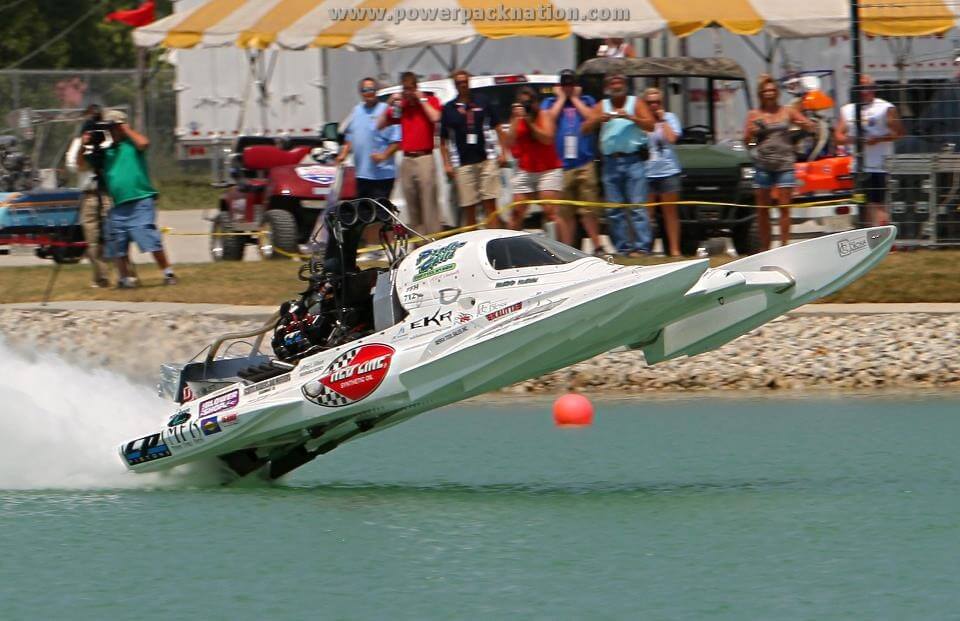 Marine
Sponsor

OPTIMA Batteries

Location

Lake Havasu, AZ
Many TV personalities often end up having their careers defined by their most-memorable performance, like Tom Bosley from Happy Days. CarCast host, Adam Carolla has had several notable marks in his career, including Loveline on MTV and The Man Show on Comedy Central. While some folks may refer to him in reference to one of those shows, we think of him primarily as a car guy, which we think is too rare in Hollywood these days.
Adam has been keeping himself busy lately with CarCast, which runs the spectrum of the automotive world, from musclecars to supercars and everything in between. In one of their past episodes, Carolla and the CarCast crew visited with former Popular Hot Rodding Editor, Cameron Evans and Eddie Knox, owner of the OPTIMA-sponsored Problem Child Top Fuel Hydro.
Frankly, we're amazed every time we see David Grubnic scoot the OPTIMA Batteries Top Fuel dragster down the track. We're still trying to process what Eddie Knox does with essentially the same 9,000+ horsepower engine on the water. It's pure insanity and an incredible sight to see in any format- in person, on video or even in still photos, like the one above.
Check out this video, as Adam, Cameron and Eddie take a closer look at the Problem Child Top Fuel Hydro and actually fire it up in a parking lot, scorching nearby trees and setting off car alarms for a three-block radius. See even more OPTIMA-sponsored boat racing here.