The Orange Crush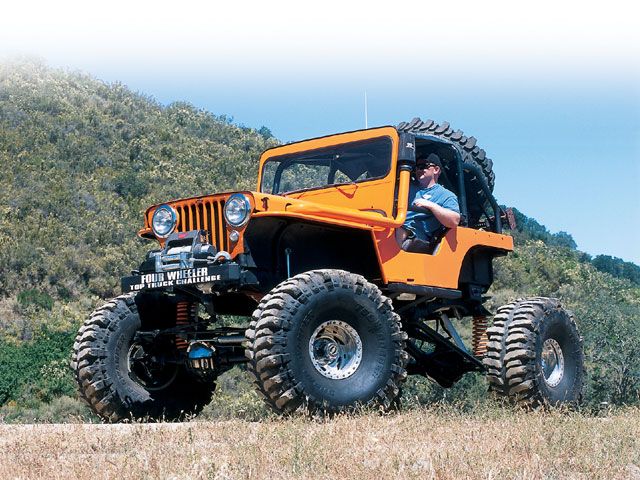 Cars
Sponsor

OPTIMA Batteries

Location

Milwaukee, WI
Just as OPTIMA has the Ultimate Street Car Invitational, Four Wheeler magazine has their Top Truck Challenge competition, in which they try to find the baddest 4x4 around. Jerry Cantrell's '56 Jeep CJ3A is a good example of how high the bar is to get into this competition. Even though Jerry's Jeep competed nearly ten years ago, it still paints a very radical picture of what to expect in this competition.
The stock engine is long gone, replaced with a stroked LT1 Chevy. There's obviously been some significant suspension modifications, which allow Jerry to fit Gigantic 44-inch boggers underneath the chassis as well. Dual YELLOWTOPs caught our attention, which not only provides plenty of cranking amps for starting his 383-cubic inch motor, but plenty of reserve capacity for winching.
If you'd like to read the full rundown on Jerry's Jeep, you can find the article at FourWheeler.com. If you'd like to see more incredible Jeeps in the world of OPTIMA, click here.