The West Coast Advantage in OPTIMA's Search for the Ultimate Street Car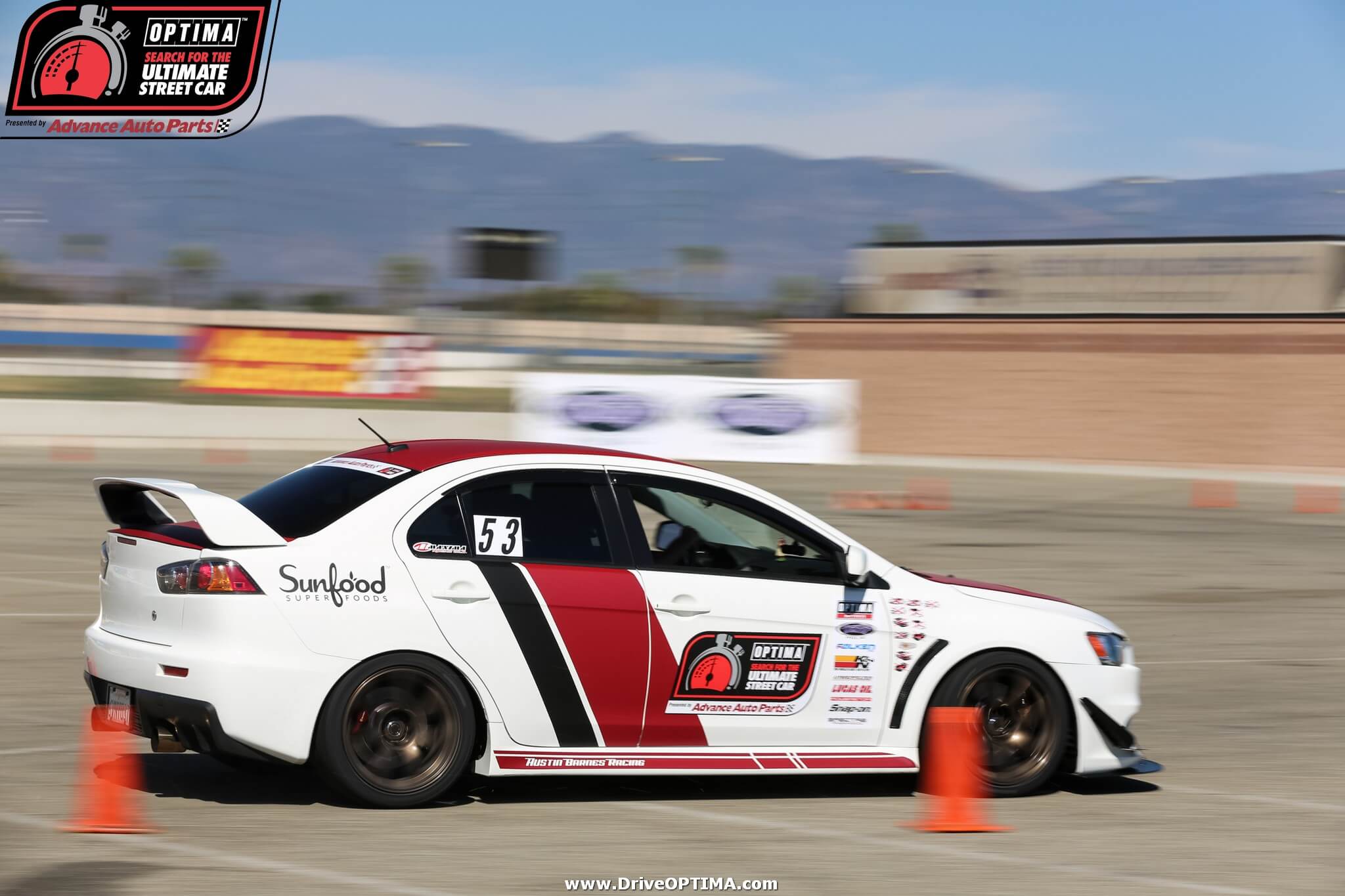 Sponsor

Location
OPTIMA's 2017 Search for the Ultimate Street Car series will visit seven different tracks across the country. Registration opened in late-January and already, three of those events have sold-out- NCM Motorsports Park, Road America and NOLA Motorsports Park. That leaves four other events remaining and questions being asked about whether West Coast competitors have an unfair advantage?

The way the season-long points chase works, a competitor's best three events are counted toward their season-long totals. As such, competitors looking to earn their way to Las Vegas and/or win the regular season championship in their class, try to earn as many points as they can at every event they enter. As we've watched in previous years, sold-out events tend to be more competitive and as a result, make it harder to accumulate points. At this point, that means NOLA, Road America and NCM Motorsports Park will definitely be very hard events in which to accumulate points (although certainly not impossible).

As we look at the top individual performances of 2016 at tracks that are on the schedule for 2017, Mike DuSold's 494-point performance at Las Vegas Motor Speedway, Steve Kepler's 492-point performance at New Jersey Motorsports Park and Rich Willhoff's 490-point performance at Pike's Peak were the top three finishes. While some on the West Coast may not consider PPIR to be a West Coast event, it is the third-closest event to the West Coast by several hundred miles over NOLA Motorsports Park, no matter where someone lives on the Coast. That means two of the top-three point totals in 2016 came at West Coast events, neither of which sold out last year and neither of which is sold out yet this year.

While some may claim West Coast competitors have a longer drive to run at three tracks, that might not necessarily be true and in many cases, will definitely not be true. Those in the Pacific Northwest, like Ryan Volk, will definitely be at a disadvantage, because his closest event (Las Vegas) is nearly 1,000 miles away. However, if someone from Miami wanted to compete in the series, they'd be in pretty much the same situation (those in New England at least have NJMP nearby). However, as we total the mileage between groups of three tracks, it appears as if those on the West Coast have the shortest transit between venues:

2,124.5 miles ACS to LVMS to PPIR to ACS
2,245.2 miles RA to NCM to NOLA to RA
2,311.9 miles RA to NJMP to NCM to RA
2,658.6 miles NCM to NOLA to NJMP to NCM
2,941.5 miles NOLA to NCM to PPIR to NOLA
3,444.5 miles PPIR to NOLA to RA to PPIR

We've already acknowledged that West Coast tracks offered two of the three-highest point totals of 2016 and the mileage between West Coast tracks in 2017 is shorter than any other combination, but does that translate into actual success in the series for West Coast competitors?

As we look at the top-three in each class in 2016, we do see West Coast competitors more than holding their own-

GTV
1. Jake Rozelle- California
2. Mike Maier- California
3. Larry Woo- Ohio (one of Larry's three events was at LVMS)

GTS
1. Steve Kepler- Wisconsin
2. Brian Hobaugh- California
3. Lynn Proctor- Idaho

GTL
1. Rich Willhoff- California
2. Mike DuSold- Texas (one of Mike's three events was at LVMS)
3. Ken Thwaits- Tennessee (one of Ken's three events was at PPIR)

GT
1. Bryan Johnson- Ohio
2. Ken Thwaits- Tennessee (two of Ken's three events were at LVMS & ACS)
3. Jordan Priestley- Utah
Where does this leave competitors in 2017? There will be some shake-ups as some competitors switch vehicles and classes from 2016, but early registrations show it will be another very competitive year East of the Rocky Mountains. With three fewer events in 2017, it's possible all seven qualifiers will sell out. Even if they do, points have already proven to be harder to come by at Road America and NCM Motorsports Park.

One event to keep an eye on is the season-opener at Las Vegas Motor Speedway. That event is just six weeks away, but as of this writing, only has 47 entrees. The first event of the season has traditionally not sold-out, as many competitors are still getting their cars together. That has created points opportunities throughout the field in the past and could do the same again in Las Vegas. As the field fills up, those opportunities diminish, but competitors might be wise to keep an eye on Las Vegas registrations, if they're on the fence about running that event.

PPIR, NJMP and ACS are all much later in the year, so it's too early to tell if those events will sell-out, although PPIR and NJMP are well on their way and ACS has sold out the last two years. If you're willing to make the trip to Las Vegas for SEMA and the OUSCI, it might be worthwhile to give the qualifying event there strong consideration. It will offer a preview of the OUSCI and may be the best points opportunity of the season. You can register for all remaining events here.