The World's Fastest F-250 Starts With An OPTIMA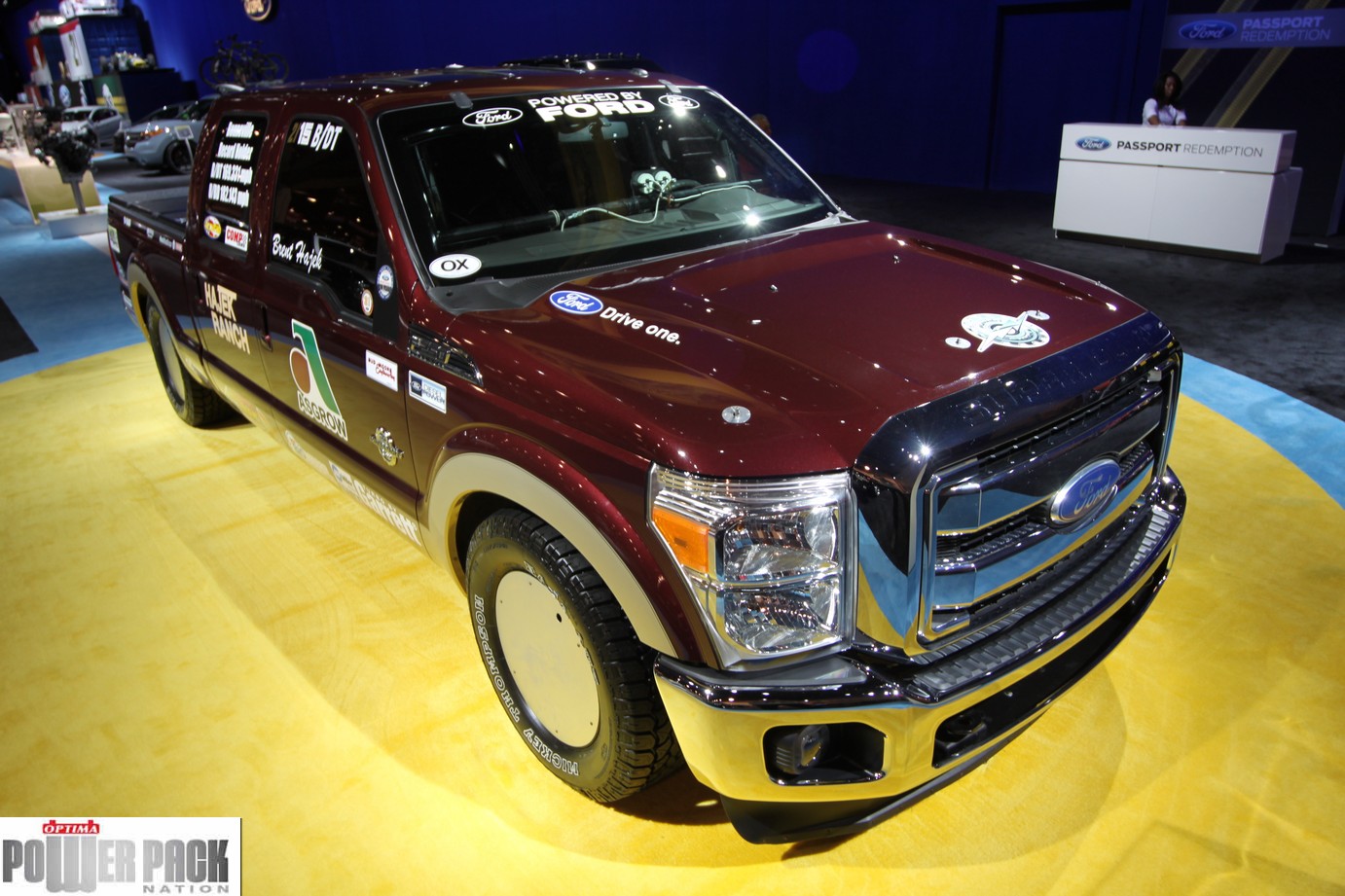 Trucks
Sponsor

OPTIMA Batteries

Location

Houston, TX
If you regularly read the Power Source blog, you probably remember the story we posted several months back on Brent Hajek's OPTIMA-powered 2011 Ford F-250, which ran 180 mph on B20 biodiesel fuel. Well, now Brent is making the rounds, so folks can get a chance to see his truck up close. We ran into him at SEMA last month, but if you missed him or his truck there, you still have several more opportunities to catch up with him.
Brent's truck just spent last week at the Tulsa Farm Show and it will be headed to the Oklahoma Soybean Conference, before heading over to the National Biodiesel Conference. From there, Hajek will be headed to the 2012 Daytona 500 before heading over to the Houston Livestock Show Rodeo at the end of February. We have to admit, we envy Brent's winter travel schedule and will probably envy him even more come February in Wisconsin! If you haven't seen his truck in person, be sure to check it out!

You can use the same batteries in your truck that Brent used at 180 mph. Order factory-direct today!